Classic Claridge's
Wednesday 11 January 2023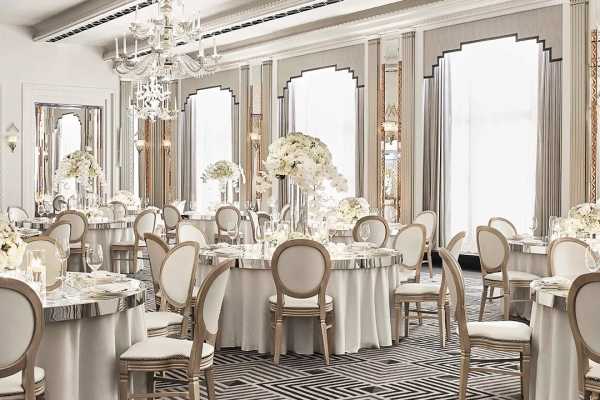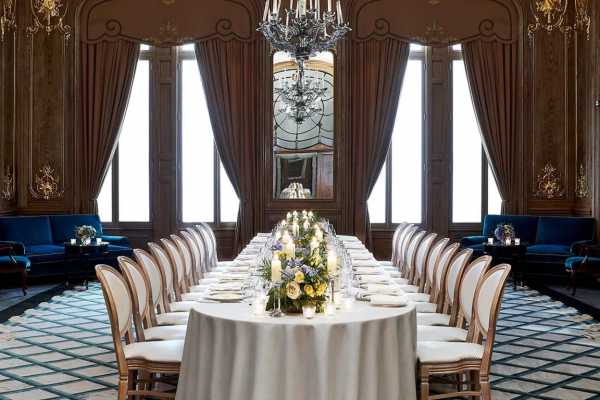 So here we have it...one of London's most iconic, glamorous and elegant hotels, Claridge's allows you to experience a timeless escape in Mayfair with a variety of elegant and versatile spaces and a brand new 5 floor refurbishment with multiple facilities available to enhance your event experience!
With Claridge's being a classic icon within British culture, we can assure that you will not be disappointed with the spaces on offer, which can be flexible to suit all kinds of occasions.
The Ballroom
Firstly, we have the luxurious art deco style Ballroom, rich in heritage, which has been recently restored keeping it's historical grandeur with an added contemporary touch - chandelier and mirrors which have been handmade to emphasise the grand heritage and art motifs fit for a reception for 500 people, dinner party for 240 or Theatre style for 260 with an adjoining mirror room. The restoration unexpectedly unearthed an authentic, three-tiered ceiling, concealing soft lighting that washes gently across the room.
The Drawing Room
Secondly, The Drawing Room is a beautiful room which features natural light, homely fireplaces, and a signature portrait of the Lady in Blue. With an 18th century feel, the room also offers modern day AV equipment to ensure business presentations and meetings run smoothly. The space can hold 120 guests for a reception, 96 for dinner, 90 for Theatre and 60 for Classroom style.
French Salon
Another art deco inspired room, the French Salon is an elegant and atmospheric room featuring a striking mural of a dancing couple, uncovered when the room was last refurbished. The French Salon can be taken in conjunction with the connecting Drawing Room, to accommodate a greater number of guests. For a reception it holds 120 guests, 84 for a dinner, 90 Theatre style and 50 for Classroom.
Clarence
The most spacious of the Mezzanine event rooms, this room is one that can be very versatile for cocktail parties or meetings. There is space for receptions for up to 100 guests or dinner for up to 85, when connected to the St James Room.
The Boardroom
Floor-to-ceiling windows overlooking Brook Street create an elegant backdrop for board meetings and private dinners for up to 16 guests.
NEW ADDITION!
As featured on BBC's 'The Mayfair Hotel Megabuild', Claridge's has had an exciting basement refurbishment, extending 5 floors beneath ground level, which features a relaxing Spa, an exclusive Claridge's boutique and The Painter's Room, a vintage cocktail bar with an Italian inspired feel, full of style. This gorgeous bar can also be hired out exclusively, as an intimate retreat from your ballroom gathering.
In addition, consider a seated dinner at the ultimate L'Epicerie for up to 14 guests, a dining experience you will not want to miss, with seating directly in front of the kitchen so you can soak up the experience of watching your favourite dishes being prepared by their professional team of chefs, pâtissiers and sommeliers. Private dining menus for lunch and dinner are available from £155 per guest, and interactive experiences at £450 per guest.
To submit an enquiry for any of the spaces at Claridge's, give us a call on 020 7870 9305, pop us an email to hello@venuesearchlondon.com or complete our short enquiry form here.