Event Venues in London
There are over 1,700 London event and party venues to choose from in our extensive directory
Our free London venue finders do all of the hard work, saving you time and money
We don't charge for our service and will even negotiate excellent discounts and prices

Just wanted to say a huge 'thank you' for placing us with Hilton London Bankside. I have nothing but great things to say about the team there.
Save time and money - Start your search here
Alternatively, why not call our venue team on 0207 870 9305 and leave us to do the searching for you!
Four easy steps to finding your perfect London venue
---
Enter your venue requirements in our short enquiry form
---
Hear from one of our lovely venue experts within the hour
---
Receive a list of top venue recommendations that fit your brief
---
Relax and celebrate your fabulous new venue find!
Welcome to Venue Search London
We are a completely free and unbiased venue finding agency with an unrivalled knowledge of event venues in central London and the surrounding areas. We are not contracted to any particular group and work with a portfolio of over 1,900 London event spaces which are listed on our website. We not only have the most comprehensive directory and the most advanced search tools of any venue finder London has to offer, but we also have a fantastic experiences team who will personally help you find the perfect venues to hire in London for your event.
Our knowledge of London is unrivalled. Our team has over 20 years' experience in the industry and have placed events into over 300 venues in central London and further afield.
SAVE TIME – With so many London venues listed, we will create the best-personalised proposal without you needing to spend hours on the Internet or telephone as our team have been out and visited all of the venues.
SAVE MONEY - With our free venue finding service, London is an open door! Owing to our buying power we are able to negotiate much lower rates than you would receive directly so we can get some great prices and packages for your next conference, party or unique event owing to our fantastic venue relationships.
Finding the perfect event venues for hire in London could not be easier with us! We here at Venue Search London pride ourselves on having unrivalled venue knowledge with the team having visited every single venue that we work with.
So please fill in our quick enquiry form today, drop us an email, or give us a call on 020 7870 9305 to get started and we will send you the perfect London venue shortlist for your next event.
Event and party venues - London's very best spaces
To start your free and easy search for venues for hire in London, simply fill in the quick search form with your basic event requirements. This will give you an instant report on the number of suitable conference, party and venues from our listings and a member of our dedicated team will be in touch to discuss your requirements in more detail, to ensure that we find the perfect venue for your event. We aim to get all venue ideas across to you within 2-3 hours of your enquiry. Following that, we can also arrange site visits any central London venues, so you can view your preferred venues before securing any space. Once you have chosen your venue, we will introduce you to their events team who will be your point of contact for the event.
When looking for the right event or party venue, London has hundreds of hidden gems, so if you need a few tips on how to narrow down your search, then our London Venue Hire Checklist might be a good place to start. Wanting to know about the latest news and venue openings, please see our new London venues section.
We are based in the heart of the City, which allows us the perfect opportunity to get out and about and see all these great London venues. So when it comes to venue hire, Central London is the only place we could possibly be! Here are some of our current top picks:
Over 500 top brands have used our free London venue search service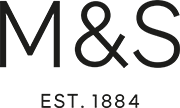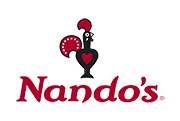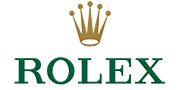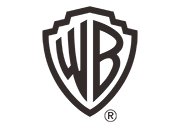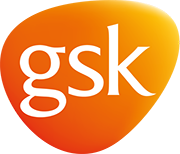 Here are some of our current top picks on the best venues to hire in London:
We offer 1,981 London conference, party and event venues including: