VSL Visit The Gallivant
Tuesday 18 July 2023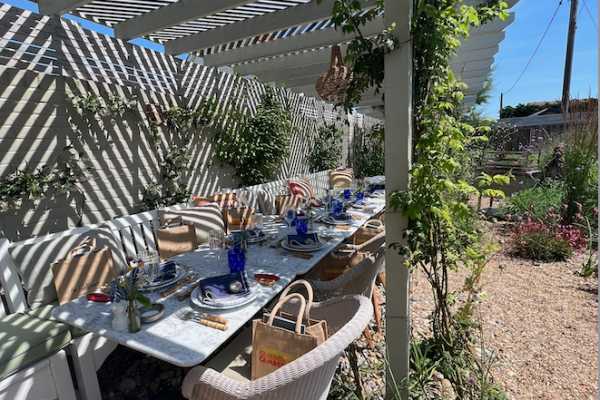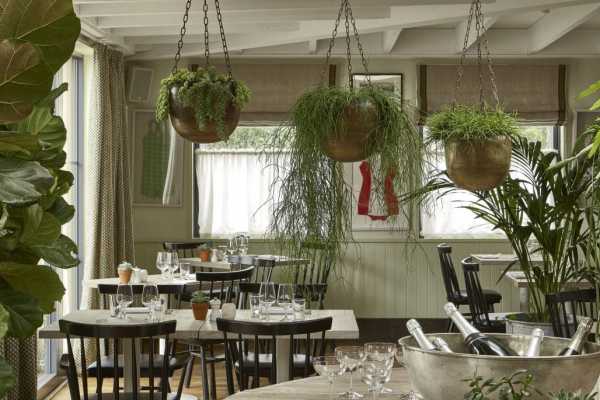 If you are looking for a coastal retreat away not far from London, then The Gallivant is ideal. Once you arrive, you are greeted with the sea breeze, and the hotel is just across the road from the sand dunes and sandy beach...
An easy travel, the train journey from St Pancras International is an approx. 40-minute journey to Ashford International. Then a 30 minute taxi ride to the hotel, passing Rye Golf Club, and heading towards Camber Sands in East Sussex. A perfect out of town venue for your next corporate away day.
As soon as you walk into what can only be described as a beautiful beach house, a friendly face will welcome you, and our Kiri instantly felt relaxed with it's beachy décor and beautiful candle lit smell. We fell in love with all the framed vintage swimsuits on the walls. They even an array of beach hats and wellington boots in the entrance hall which you can borrow for your beach trips for that extra special little touch.
The main areas are open plan sections, with a comfortable lounge area, main bar, restaurant and conservatory. This is where the Cabin is located, an intimate space which can take up to 14 guests seated for private dining or in theatre style.
Just a couple of steps away from the conservatory is the Summer House. This is the largest space with beautiful high-pitched ceilings, oak floors, available to host up to 100 theatre style. The hotel is a dab hand at arranging additional and unusual experiences and activities to enhance your event; Kiri got to try a sumptuous candle making workshop with local supplier Olsten.
Whilst the candles were setting, the group walked to the beach with picnic blankets and, albeit being a little breezy, the views were stunning. Sheltering in between the sand dunes, the group were treated to fresh oysters by the Gallivant's wonderful head chef Nico. The hotel is ideal for any offsite events and promotes healthy lifestyles, ideal for wellbeing retreats. They can offer packages with beach yoga classes, wild swimming, and Rye water sport activities to name but a few.
Making their way back to the hotel, passing the hotel's Bamford Cabin for spa treatments, the group headed outside to the Coastal Garden which was just as picturesque. The table was laid out with beautiful crockery, glasses and cutlery from Maison Margot. Whilst the lobsters were cooking on the outside barbecue, Kiri tasted sumptuous wines from Gusbourne Wines. Another local supplier, their vineyard is approximate 15 minutes away and can offer wine tasting at the hotel for your guests. All the produce is locally sourced, and it was so colourful and inviting to eat.
After lunch, the group had a sneak peak of bedrooms, a real homely feel and still beach themed throughout, some lead straight out to the Garden.
A wonderful way to spend a Wednesday out of the working week, and it was so lovely to experience The Gallivant first hand. This hotel comes highly recommended, and it's size and location makes it ideal for an exclusive takeover event, or smaller groups with a special budget.
The Gallivant is just one of many great venues available to hire in London. Our team of free venue finding experts are on hand to create the perfect shortlist of venues in London for your next event.
Please complete our quick enquiry form with your specific dates, budget and ideal location and we will use our experience and venue relationships to save you both time and money.
Alternatively, please send us a quick e mail or call our team now on 0207 870 9305 to discuss The Gallivant and other suitable venues for your next event.