Let Your Creativity Free! VSL's Top 5 New Dry Hire Venues...
Tuesday 26 September 2023
London is packed with amazing blank canvas event spaces, where you can let your creativity run wild, with the freedom to bring in your own suppliers to create your dream event from scratch. Remember, the only limit is your imagination!
From heritage venues, Victorian warehouses and repurposed offices, there are plenty to choose from when it comes to choosing dry hire venues in London.
However, those corporate event organisers who have used these amazing spaces are fully aware of the many additional challenges involved in delivering memorable experiences in these venues, so care must be taken when considering these as an option for your event.
For those new to this game, here is a handy checklist and guide to help you avoid the many pitfalls that may await you on your event journey:
LICENSING: You need to check that the space has the correct planning, fire and premises licences for your planned attendee numbers, activity and timings, including noise control and access/egress etc
CATERING: Make sure that you caterers have visited the venue before quoting to ensure they understand the proposed kitchen set up and location, including power and potable water supplies.
PRODUCTION: Again as with catering above , it is important that your production partners have visited the space so that they can quote accurately and factor in required build and break periods for your hire
BUILD/BREAK DAYS: Some venues charge a flat rate for live and dark periods within your hire, so be aware of these extra charges (including staffing etc) that will be incurred with these longer event installations and get-out periods within your hire.
STAFFING: Whilst at most established event spaces, the venue will supply security, cloakroom and cleaning staff within their standard quotes and event packages, dry hire venues do not come with these luxuries, so you need to allow for these extra resources at an early stage in your planning process. In addition, you will require more staff and time over the whole hire period to manage the increased complexity involved in using these unique spaces, with the increased number of suppliers involved.
SUSTAINABILITY: Delivering events in these spaces, will inevitably involve more moving parts and travel, so delivering an event with a low carbon footprint may prove challenging. For those that are concerned about this important consideration, our top London sustainable venues may be worth consideration.
BUDGETING: Finally, you won't be surprised to know that budgeting is a huge challenge when using dry hire venues, so our advice is to ensure that you have a full grasp on all the costs above before contracting the venue, to reduce the chance of hidden extras knocking on your door nearer the event. Building in a 5-10% contingency allowance is no bad thing to cover these eventualities.
Delivering events in these London dry hire venues will involve more time and money than in a managed venue, but the ROI of creating such unique event experiences may well be worth it. If you and your team are not comfortable with facing the complexities of delivering the event, then we strongly recommend using an event management agency to work alongside you.
Whilst they will charge you a fee, they should save you time and money via their established supplier network and will use their experience to focus the spend in the right areas to avoid waste and deliver a high impact event. Our colleagues at Story Events are one of many great agencies who we regularly work with to deliver these more complex and high-profile experiences.
So, with the above guidance in mind, here are our top 5 new dry hire venues London has to offer:
The Block
The Block is a sophisticated event space in Islington that has been recently built in a contemporary style inspired by industrial structures. The building is an urban sustainable venue that covers 16,500 sq ft of space, over the ground and lower ground floors and is an ideal for a huge variety of parties and events. Set between King's Cross and Old Street, it is ideally positioned close to Angel Underground Station.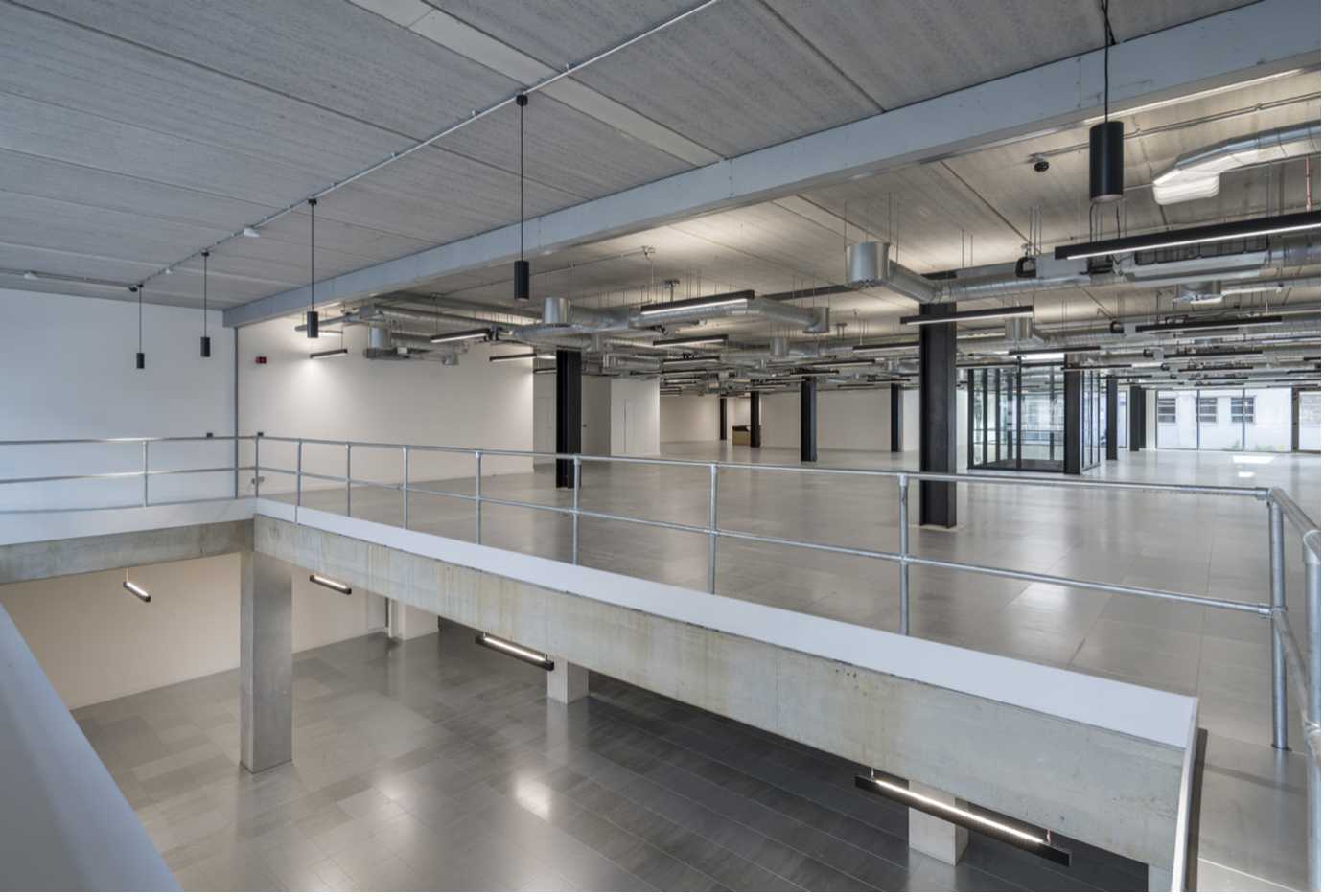 Control Room A
Control Room A is the jewel in the crown of the recently refurbished Battersea Power Station, a landmark on the London skyline and an important part of the city's identity. The room was built to manage the distribution of electricity generated by the Power Station and this Grade II listed Art Deco space has been expertly restored by architects Wilkinson Eyre, working in close partnership with Historic England. The original switchboards, control panels and machinery have been returned to their former glory. With a capacity of up to 220 guests, it offers a unique venue for receptions, fashion shows, dinners and launches.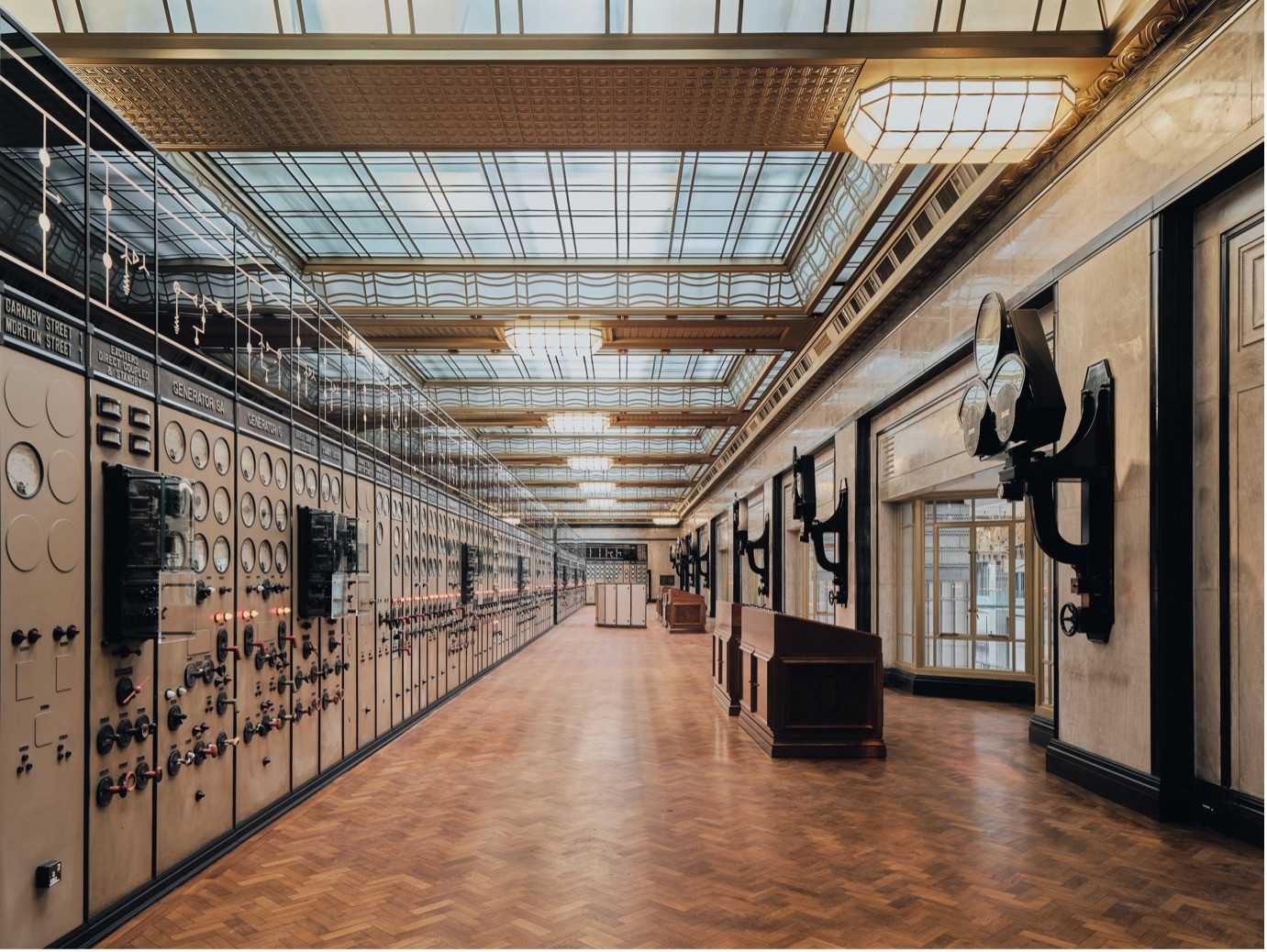 The Beams
An immense canvas for new ideas and unforgettable events, The Beams is an authentically preserved former warehouse in East London's historic industrial centre. The venue offers flexible spaces for large-scale hire types including filming, exhibitions and brand launches. The site's recent renovation celebrates the raw and functional architecture of the Royal Docks, from the exposed brick walls that tell the building's layered history to the original concrete floors and exposed steel pillars.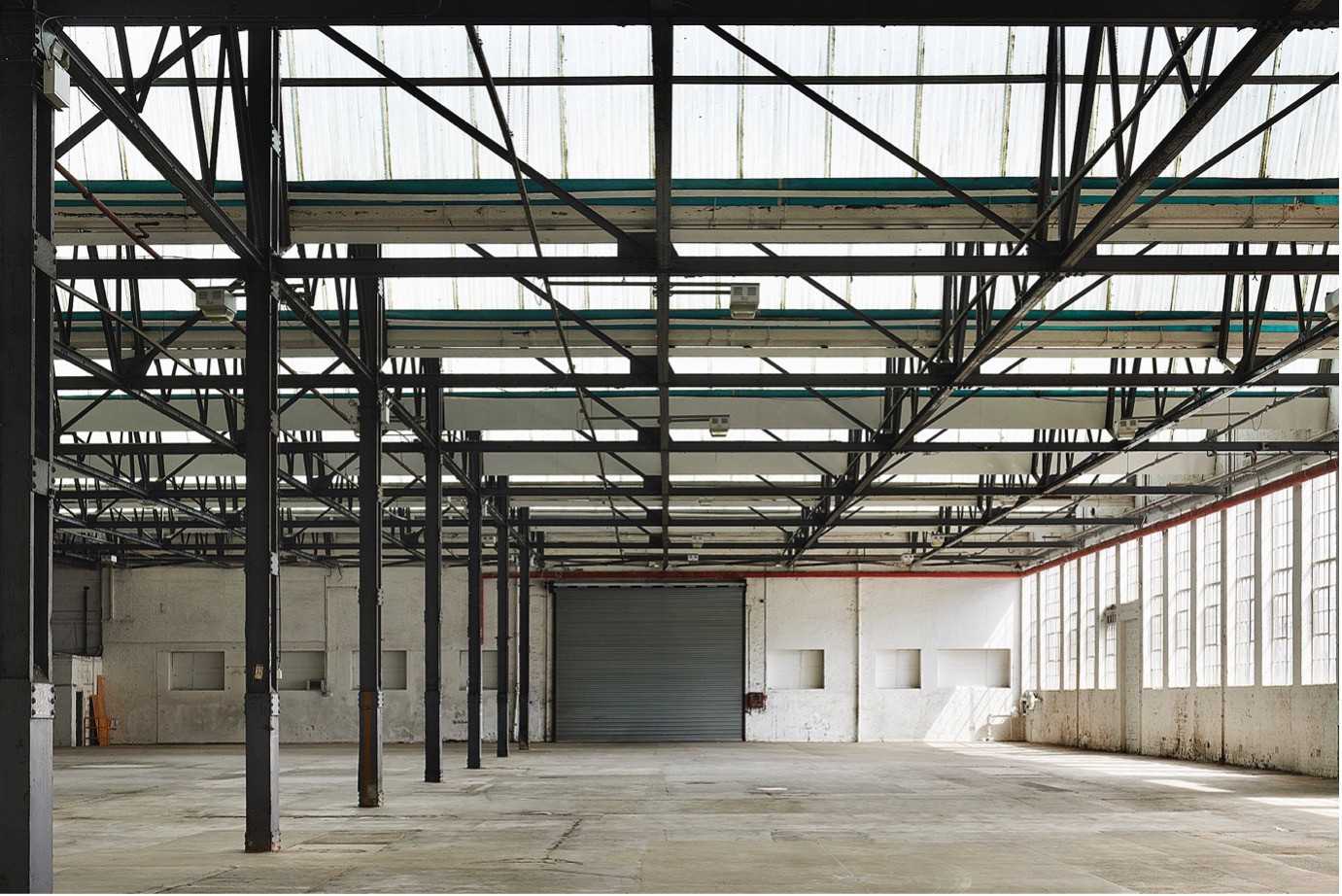 Drumsheds
Reimagined from unused retail warehouses, Drumsheds is a vast new North London destination for music, events, filming, art and corporate events and includes state-of-the-art infrastructure and functionality. Drumsheds offers hybrid and flexible spaces that are suitable for a wide range of event styles, including brand launches, exhibitions, fashion shows, game launches, and music shows.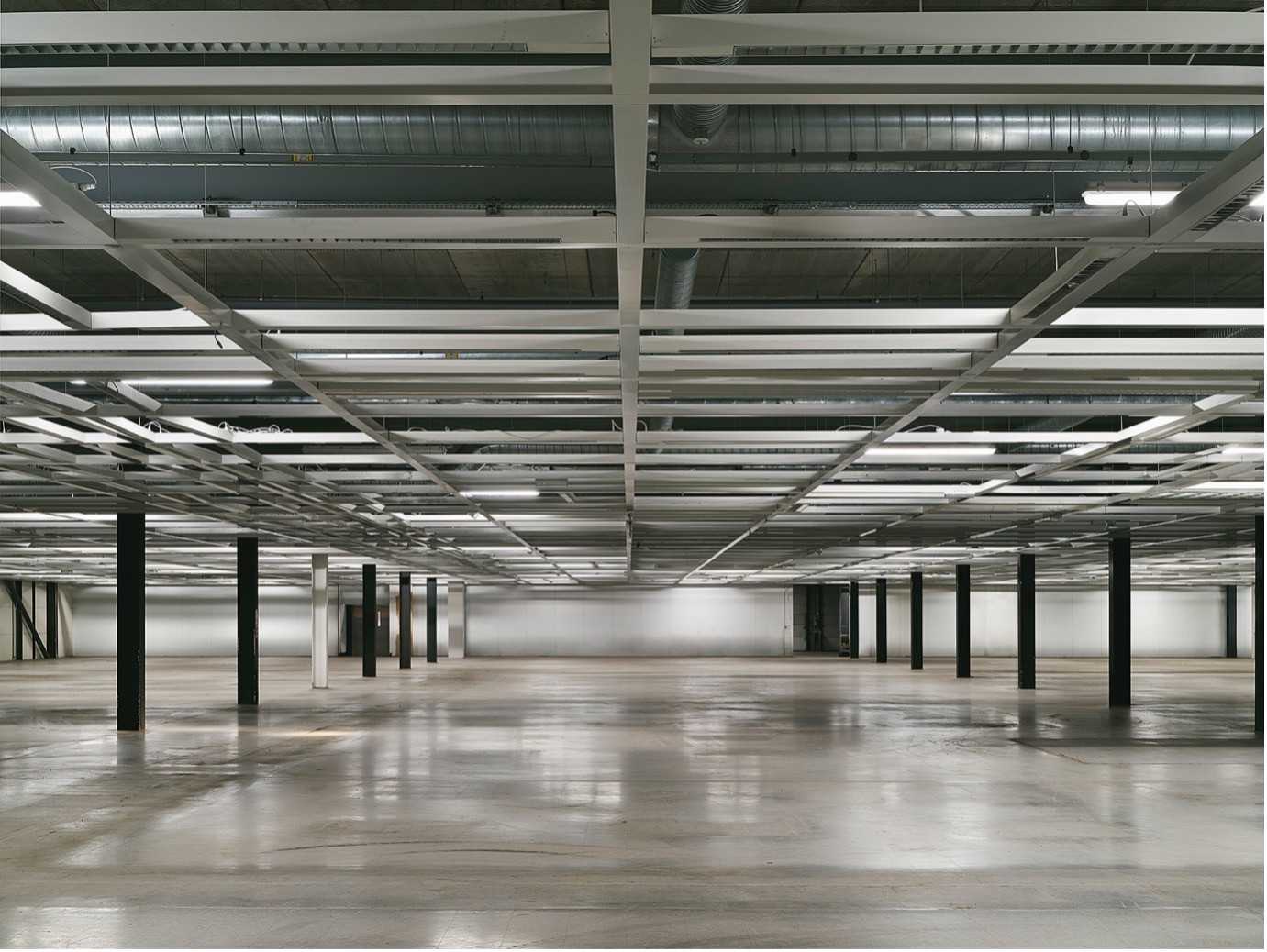 The Belgravia
In complete contrast to the raw industrial spaces above, The Belgravia is a stunning Victorian townhouse located at 9 Grosvenor Place, the building has just reopened after a five year closure and is the perfect backdrop to an array of events: from weddings and celebrations to press launches and conferences, all set overlooking the gardens of Buckingham Palace.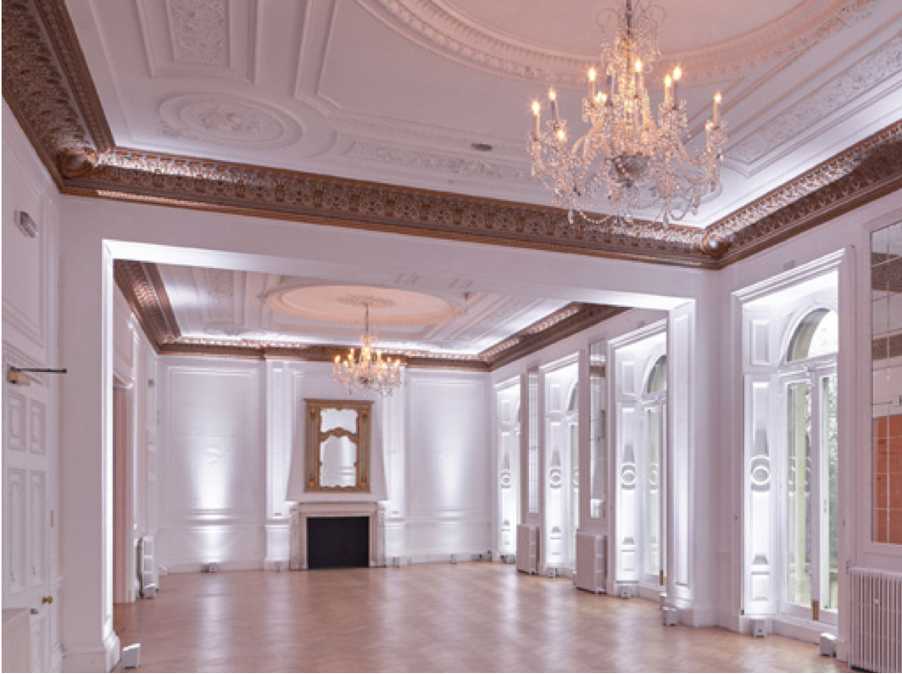 These are just some of many great dry hire venues available in London. Our team of free venue finding experts are on hand to create the perfect shortlist of venues in London for your next event.
Please complete our quick enquiry form with your specific dates, budget and ideal location and we will use our experience and venue relationships to save you both time and money.
Alternatively, please send us a quick e mail or call our team now on 0207 870 9305 to discuss suitable venues for your next event.