New Opening: Jeru Mayfair
Tuesday 10 October 2023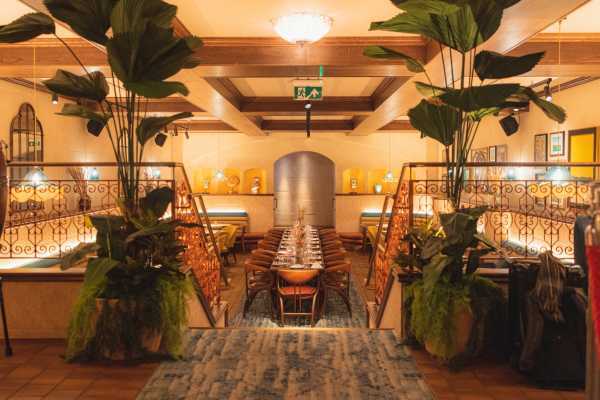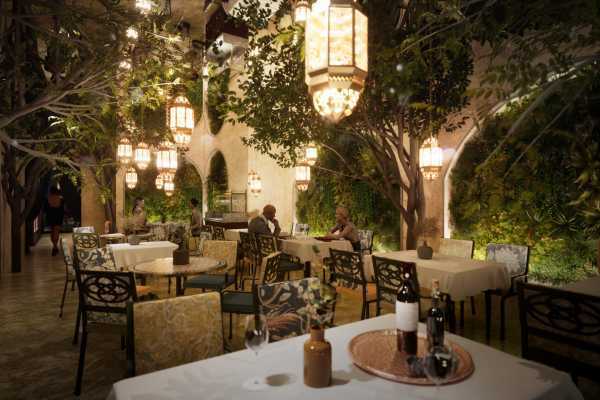 At Venue Search London, we are regularly invited to view new venues arriving on the ever-evolving London events scene, so an invitation to lunch and a tour of the new events spaces at Jeru Mayfair, a stunning new restaurant, just two minutes' walk from Green Park Station, was too good to pass by.
The lunch itself, was served as a tasting menu, with renowned chef, Roy Ner, the creative genius behind Jeru Mayfair's award-winning team, joining us at the table to explain the culinary journey and approach to his unique Mediterranean flavours and careful food sourcing.
The dishes presented were all light, beautifully seasoned and delicious; with carefully paired wines adding further to the culinary experience.
We then explored the event spaces starting with the Jeru Garden, a serene outdoor-indoor space with a Mediterranean-inspired light canopy and lush greenery, a light and vibrant repletion space overlooking the bustling streets of Mayfair.
Opposite the Jeru Garden, lies the luxurious Sapphire Room. With its rich royal blues, avant-garde decor, and breath-taking gold accents, capable of seating up to 80 guests for more formal lunches and dinners.
Below ground level we discovered their exclusive subterranean hideaway, Layla Lounge and Bar. This Mediterranean dream with a Middle Eastern touch featured a sunken seating area, intricate tiles, and opulent fabrics. With its private bar and excellent event lighting and sound systems, this is a super-smart space with a nightclub feel and the perfect environment for late night cocktails and dancing.
The events spaces are being managed in partnership with our friends at Camm and Hooper, who are excited to be offering the space as part of their growing London venue portfolio.
Following on from a fabulous evening at the opening of Jeru Mayfair, it is evident this venue is much more than just a restaurant. With the three beautifully designed event spaces, this venue offers a sophisticated and luxurious Mediterranean and Middle Eastern fusion dining experience for any occasion. Whether you're planning a private drinks reception, corporate dining event or intimate gathering; Jeru provides the perfect setting.
Jeru Mayfair is just one of many new and impressive venues available to hire in London. Our team of free venue finding experts are on hand to create the perfect shortlist of venues in London for your next event.
Please complete our quick enquiry form with your specific dates, budget and ideal location and we will use our experience and venue relationships to save you both time and money.
Alternatively, please send us a quick e mail or call our team now on 0207 870 9305 to discuss Jeru Mayfair and other suitable venues for your next event.