Brand New Hotel Opens on Trinity Square
Tuesday 14 February 2017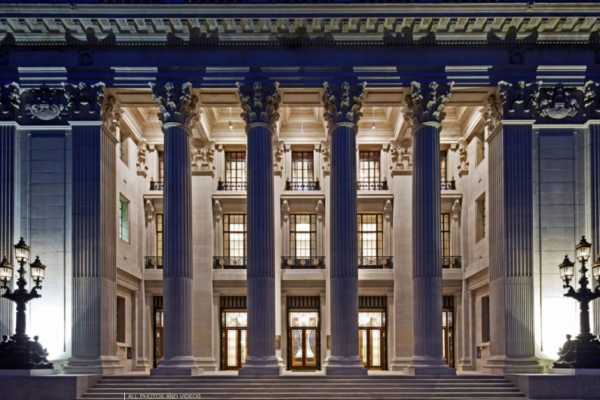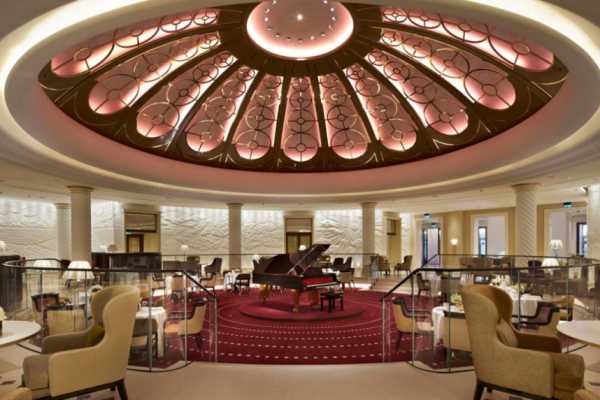 This prestigious 5 star hotel group have launched a brand new hotel in Tower Hill, with its unrivalled views of the Tower of London, luxurious interiors and magnificent history, this is fast becoming one of London's most interesting hotels
The Four Seasons Ten Trinity Square opened in January and occupies the former headquarters of the Port of London Authority. This grade II listed building is steeped in history and overlooks one of the most famous landmarks in London; The Tower of London.
I think it's fair to say this 5 star hotel has been a labour of love, restoring this building to its former glory in a multi million pound renovation which has taken six years. The opulence and grandeur of the hotel is clear to see as soon as you walk in, with it's beautiful marble lobby and the stunning Rotunda which takes centre stage in the reception area, with it's magnificent gold dome, a nod to the famous architect Sir Christopher Wren. The walls and columns also pay homage to the buildings heritage, with interesting murals taking guests back to when London was the greatest seaport in the world.
The Four Seasons Trinity Square has 100 bedrooms, 2 restaurants and a variety of event spaces which are easily accessible from the central glass lift. The aptly named UN Ballroom is filled with history from every angle, once the setting of the reception of the United Nations General Assembly in 1946, it is now an amazing space that would impress any guest, perfect for a variety of events from conferences to dinners for up to 150 guests. Both the woodwork and and carpet are original and the views over the Tower Of London are really spectacular. Merchant's Hall is a slighter smaller room next door and can be used in conjunction with the UN Ballroom acting as a pre dinner drinks space.
There are also some smaller boardrooms, perfect for meetings and fully equipped with the latest AV equipment. The hotel will even have some lovely outdoor garden space at the back of the building, perfect for those summer parties!
Planning an event you think could work here? Get in touch with the team today.
---