Find your dream London Event Venue
with our free Venue Finding Service
The most comprehensive directory with 1,447 London event spaces listed
Save Time, Money & Stress - let our unbiased experts do the hard work for you
Our service is 100% free & we can even negotiate some great venue prices

The Hottest Venues in Town
Thursday 26 October 2017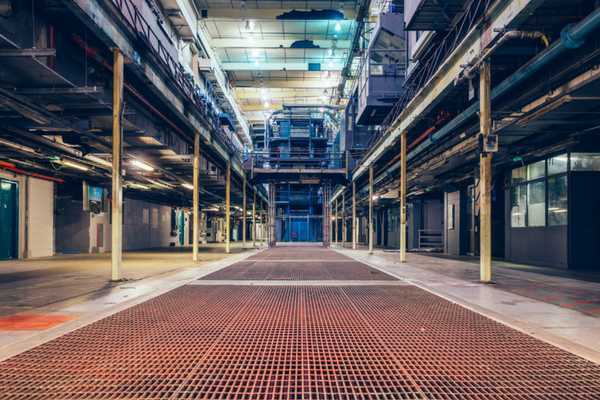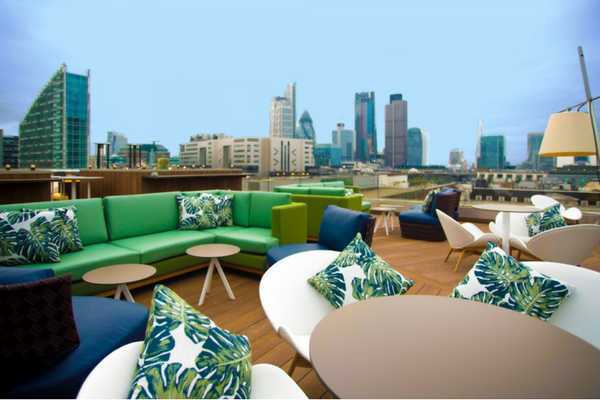 As you may have heard through the grapevine, the 2017 London Venue Awards was the hot topic last week and we'd like to say a massive congratulations to all the winners. Find out what Venue Search London think of the winning venues...
Best New or Refurbished Venue
Winner: Printworks London (Created by Venue Lab)
What we think: This is a MEGA place. It holds 6,000 people which could be the population of a small village! The new refurbishment has made this the new place for music and arts. Its rustic and raw with all the original features of the warehouse. Funkiest place for any funky event.
Best Historic Venue or Livery Hall
Winner: Alexandra Palace
What we think: This is the perfect venue to add a touch of Britishness to any event. It has the WOW factor and as one of London's most renowned buildings, it has the impress factor that is hard to contest.
Best Sporting Venue for Events
Winner: Lord's Cricket Ground
What we think: We would call this the Wimbledon of cricket. It is classy, elegant and quintessentially British. They have boxes that have an amazing view of the cricket pitch, but I love their "Long Room." It is stunning and looks directly onto the cricket pitch. You feel like you're at Downton!
Best Unusual or Unique Venue
Winner: Tanner Warehouse
What we think: We think this place is so quirky with its old brick walled deck that leads to the venue. Its something a bit different with a funky feel. This is perfect for a dinner with a more arty theme or a "hip" (how my mum refers to things that are slightly progressive!) event.
Best Catering at a Venue
Winner: Tobacco Dock Food
What we think: The sample menu they provide alone deserves an award. Fresh, locally sourced dishes have my mouth watering from the other side of London! Something for everyone, the attention to detail to different tastes and preferences is obvious. A well deserved winner!
Best Venue Customer Service – Under 500 attendees
Winner: 30 Euston Square
What we think: Reading the testimonials are proof that the service offered here is unparalleled to anywhere else. Slick, personable and reliable. Everything you want from customer service, they go above and beyond.
Best Venue Customer Service – Over 500 attendees
Winner: QEII Centre
What we think: This venue from the outset is professional. The team have everything covered and for over 500 guests, they cater to every need. A well oiled machine, it offers faultless customer service.
Best Christmas Party Venue
Winner: Swan, Shakespeare's Globe
What we think: One thing is for sure: At Christmas, these guys have got you covered. With a beautifully crafted Christmas menu with tasteful and beautiful Christmas touches, this is the place to go to get your party in the Christmas swing.
Best Summer Party Venue
Winner: The Beach Bar at The Montague on the Gardens Hotel
What we think: What screams summer more than sand, palm trees, and cocktails? Well, this Beach Bar gave you all three and more. If you didn't know better you'd think you had been transported to the Costa Del Sol! Fun and the perfect summer party venue.
Best London Rooftop or Venue with a View
Winner: Aviary
What we think: You wouldn't believe me if I described the view. You can sip your glass of wine with one of the world's most iconic skylines as your view. The Shard, The Gherkin and the rest of the city lie before you making this the worthy winner! Incredible!
Best Wedding Venue
Winner: One Great George Street
What we think: I don't know about you, but I want to feel like a princess on my big day. This is the venue to make your fairytale wedding a reality. Opulent, but still so tasteful. Cinderella wouldn't have lost her shoe running from this ball!
Best London Event Venue – less than 500 attendees
Winner: Wellcome Collection
What we think: This free museum and library is such a contemporary venue for any event. If you want to make your meeting a little different, why not tour the museum before heading to you the auditorium? Something a little different and very cool.
Best London Event Venue – 500 to 1,000 attendees
Winner: Troxy
What we think: Troxy is PERFECT if you need a big stage for either awards, a theatre production or a music concert. Any guest will be blown away when they walk into this huge room with a top spec stage, complete with lighting and huge speakers.
Best London Event Venue – 1,000 plus attendees
Winner: Printworks London (Created by Venue Lab)
What we think: Its hard to imagine any venue being able to hold plus 1,000 guests. But worry no more, Printworks London has the ability to hold up to 6,000 guests at any event. I mean, I think that speaks for itself. Already scooping up one award for best new/refurbished venue, this place is HOT right now.
Best London Bar or Club
Winner: Seymour's Parlour
What we think: We love the deep red painted walls and lots of dark wood at this venue. I think this is offering a different twist on just a normal bar. Transporting you from London 2017, back in time.
Best London Meeting Room for up to 50 attendees
Winner: The Greenhouse at The Clubhouse
What we think: These meeting rooms aren't your average meeting rooms. They are modern and some even have feature walls of LCD screens (how fancy!). Clean and crisp, it is the perfect backdrop to any meeting.
Best Venue Space in the City
Winner: Landing Forty Two (Created by Venue Lab)
What we think: In the Leadenhall building, or the "Cheesegrater," this is such an amazing venue for its panaromic views from the clouds. Not for the faint hearted, at 500ft above the ground, I would recommend taking a big breath! Change your perspective and head up to this venue for a unique view of London.
Most Versatile London Venue (1000 attendees or less)
Winner: RIBA
What we think: Well, I think this is definitely the right winner. They will host your wedding, conference, meeting, fashion show, drinks reception, dinner and last, but not least, film shoot. Its safe to say, the proof is in the pudding.
Most Versatile London Venue (over 1000 attendees)
Winner: Somerset House
What we think: Somerset House throughout the year, host and put on such a variety of events. Right now the ice skating ring is being put up (hurrah!), but they host art, film, tours, radio, music, fashion. The list is actually endless. I absolutely love it here because I know, no matter what, there will be something on that I will love. Its like they know me better than I know me..!