An Autumnal Delight at Christ Church Spitalfields x Jimmy Garcia
Friday 27 October 2023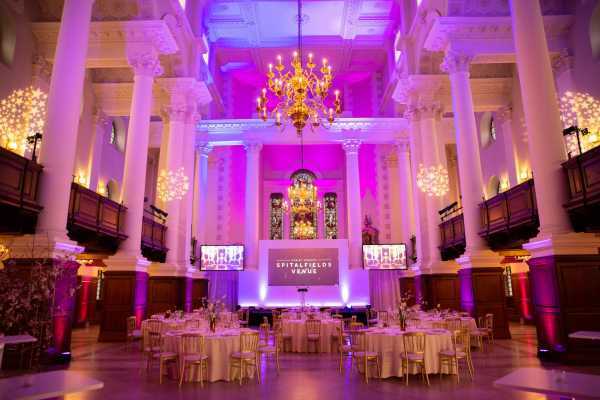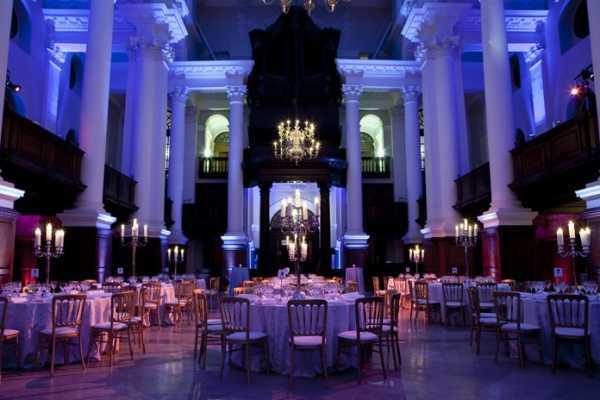 If you're seeking a unique and historic venue for your next corporate event, look no further than Christ Church Spitalfields. Located in the heart of London's vibrant East End, this architectural gem offers a stunning backdrop for events, offering an exclusive catering partnership with Jimmy Garcia.
Built in the 18th century, Christ Church Spitalfields is a masterpiece of English Baroque architecture. With its soaring spire and elegant interior, it provides a sense of grandeur and history that few venues can match. Its timeless beauty is sure to leave a lasting impression on your delegates and guests, whether it be a daytime conference, evening reception or a special dinner.
Whether you're planning a small meeting, a product launch, a conference, or a gala dinner, Christ Church Spitalfields has versatile spaces to accommodate your needs. The venue's Nave can host larger gatherings of up to 250 for a seated dinner or 600 standing, while the crypt, with its intimate ambiance, is perfect for smaller groups of 60 seated.
State-of-the-art audiovisual equipment, professional lighting, and sound systems are available to ensure your presentations and entertainment are top-notch. Unusually for a venue of this nature, they offer a range of complimentary audio-visual services as part of hiring their magnificent event spaces. The Nave is equipped with the latest technology and audio-visual equipment, ready to bring your event to life. For larger, more complex production services, the venue are proud to partner with Oxygen to provide high-end production against the historic backdrop.
Located in the trendy Spitalfields neighbourhood, this venue is easily accessible from all areas of London. It's closest to Liverpool Street Station, with numerous additional public transport options locally, making it convenient for both local and out-of-town guests.
The venue's timeless beauty and historic charm create an atmosphere that sets Christ Church Spitalfields apart. Whether you're aiming for an elegant, formal affair or a more relaxed and creative environment, the venue can be tailored to your event's unique requirements.
We were treated to an autumnal feast at the venue, who have now exclusively partnered with the prestigious catering team at Jimmy Garcia. The Jimmy Garcia team conjure up everything from extraordinary banquets, to game-changing small plates, bowl food and canapés for events. All featuring the finest, freshest locally sourced ingredients for any dishes you could imagine and with a strong sustainable focus. Click through to read more about our Top Sustainable Venues in London. The creative team always push past traditional hospitality offerings by engineering delicious and highly creative, immersive dining experiences. Every aspect of each event is designed with the goal of transporting guests through food resulting in unforgettable events. They have worked with major brands from Google, Meta and Instagram to Netflix, Vogue and Spotify so you know you're in great hands!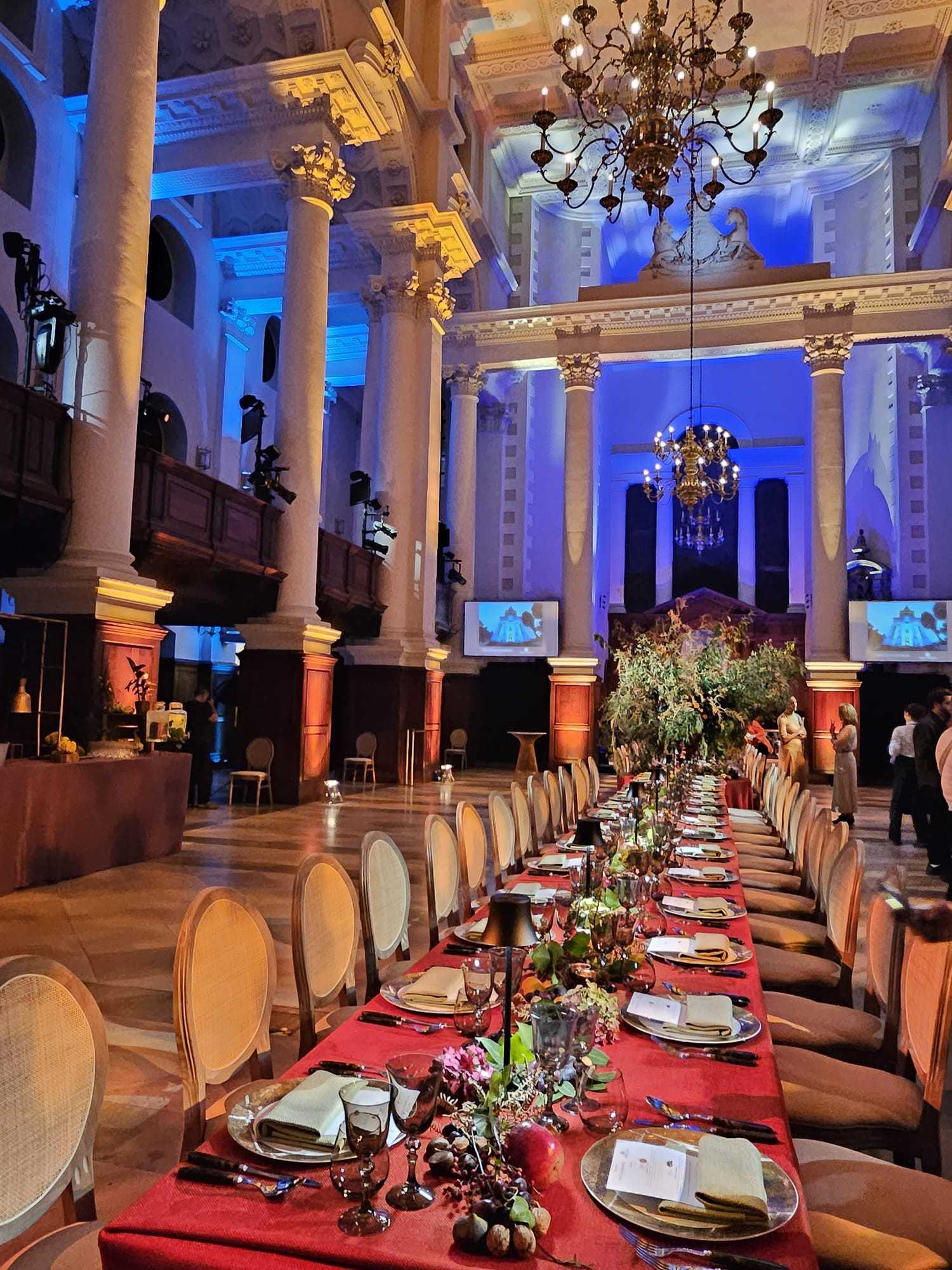 Our evening was no exception with a special menu created to celebrate the changing season. From a fragrant pumpkin veloute, to truffled chicken breast served with a wild Chanterelle brioche and butter pudding (and chicken tea!) to a sensationally popular Choux bar for dessert, we were spoilt (and full!). The table was finished off with a stunning, larger than life autumnal centrepiece curated by Elizabeth Marsh Floral Design.
Christ Church Spitalfields is just one of many venues available to hire in London. Our team of free venue finding experts are on hand to create the perfect shortlist of venues in London for your next event.
Please complete our quick enquiry form with your specific dates, budget and ideal location and we will use our experience and venue relationships to save you both time and money.
Alternatively, please send us a quick e mail or call our team now on 0207 870 9305 to discuss Christ Church Spitalfields and other suitable venues for your next event.