VSL's Top 5 Sustainable Conference Venues for 2023
Wednesday 11 October 2023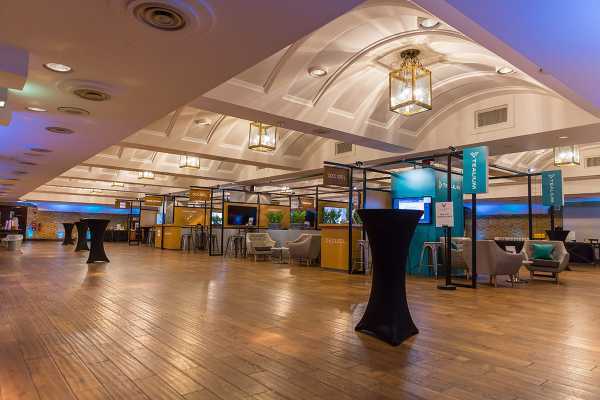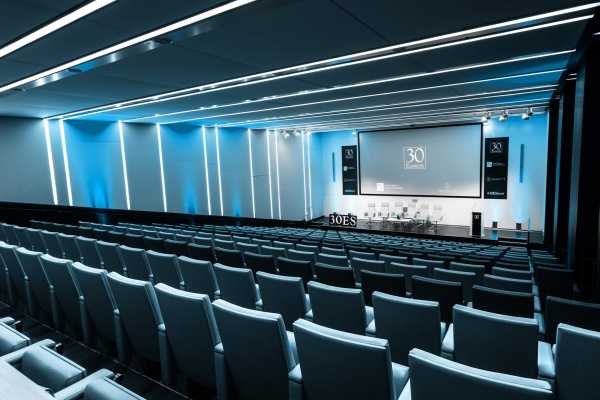 These are Venue Search London's Top 5 Sustainable Venues for 2023 which all include zero landfill, monitoring of water and energy services as well as carbon footprint and reduced plastic usage. This makes these venues great representatives of the events industry's drive to greater sustainability..
JW Marriott Grosvenor House, London
Located on Park Lane, the 5-star luxury is one of our elegant hotel venues that provides sustainability as one of its brand values. The significant venue space The Great Room has featured in this stunning hotel since 1929, with special guests of Royalty, leaders and senior officials having visited. It is famously one of the largest ballrooms in Europe and can host up to 2,000 guests for a seated dinner and has hosted the most prestigious events worldwide from Pride of Britain Awards and BAFTA's.
No.11 Cavendish Place is an idealised locality for conference, business meetings, lunch or evening receptions, dinner parties and team building plenaries which are all designed with a classic modern interior. The Burdette Suite being the main room for large events seating up to 280 guests which can be adjusted to the seating layout of your choice. Just outside of this main event space, you will be welcomed through an orangery which is a versatile area providing a light, fresh atmosphere which can be laid out specifically to adhere to your event type. This area also adjoins to a courtyard where guests can enjoy a get away from the purpose of their event and to convene with other guests. The orangey can be designed for a private entrance exclusive to your event which can provide an enchanting distinctive touch. On the first floor and second floor they have several theatre and conference spaces which can be configured in different layouts.
A historical Grade II London venue being around since 18th century originally as a beer making factory located a 5-minute walk away from Moorgate and Barbican Underground Station. This old brewery has now been refurbished into a Venue Hire with multiple different event spaces with the Queen Charlotte, James Watt and Smeaton Vaults being smaller event spaces perfect for small business meetings. The Porter Tun, King George III and Sugar Rooms also cater perfectly for seated dinner parties and private evening receptions, charity functions or conferences.
Another Grade II listed venue which was originally founded as a charity in 1888 by Royal Charter which can host multiple event types and is represented as a home for The Church of England. The sustainability of this significant venue reflects the corporation of the Church House and plans to continue their development of their sustainability policy which is supported by the whole team which can be used for multiple different types of events with their facilities and spaces available which includes AV equipment and digital screening if required which include Awards Evenings, Christmas or Summer Dinner parties, Evening Receptions, Conferences, Exhibitions and Training Days.
Our fifth and final sustainable venue is known for being one of London's top events spaces. In 30 Euston Square, one of the sustainability's being harvesting rainwater for the toilets, installing solar panels and planning to investigate grass roofs. As well as this all their food products are locally produced and plans to plant a herb garden on the terrace, their catering team being expects in this field aim to maximise the sustainability of catering purposes. We preach our staff to follow our sustainability mission throughout 30 Euston Square to ensure we stay on top of these continuously. With a range of meeting rooms that range from a capacity of 88 people to intimate and exclusive seating of 4 which all include AV equipment facilities.
When looking for sustainable conference venues, London has some great options, so please drop us an email to hello@venuesearchlondon.com or complete our quick enquiry form here.