Where by Clare...
Monday 29 July 2019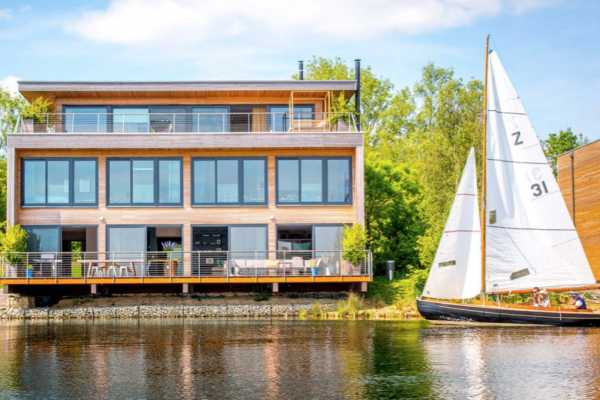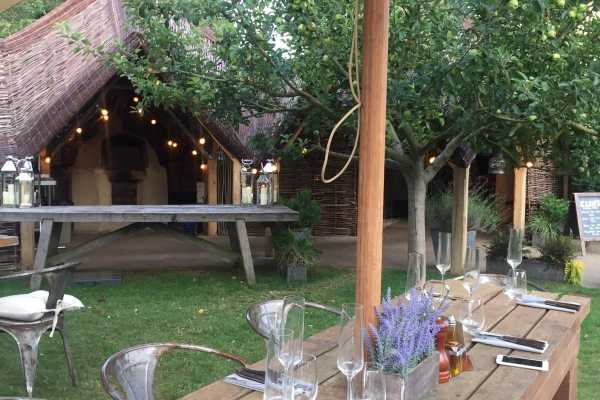 Looking to book the next company away day or off-site event? You need search no further than the luxurious Lakes by Yoo in the idyllic Cotswolds who are new to the corporate hire market.
Venue Search London checked it out last week and couldn't wait to share the details with you.
The Lakes by Yoo is a design led and secluded 850-acre private estate within two hours from London by rail or car and the perfect setting for unique corporate away days and off-site events for up to 30 guests.
All of the sustainable houses boast designer interiors with either a serene lake (there's seven!) or woodland view, perfect for promoting wellbeing amongst your delegates and guests whilst indulging them in some of the many activities and facilities on site.
For your presentations, all houses come with HDMI connections to TVs and a projector and screen are available on request.
After exploring our woodland lodge, The Barnhouse, we just had time to check out the exhilarating cross lake Zip-wire during sunset before following with an al-fresco dinner at Elsa's Restaurant. While private catering can be arranged within your meeting space or lodge, as well as picnics by the lake, Elsa's is housed in a large Tipi in the stunning Orchard and open for breakfast, lunch, a relaxing coffee throughout the day or for private dinners up to 30 guests.
Alternatively, why not try an evening BBQ at The Bird Hide followed by toasted marshmallows around the fireside.
The location offers a wealth of exciting activities on site from relaxed canoeing or paddle boarding across the lake, to climbing, abseiling, zip wire, fishing, sailing, archery and tennis to name but a few!
For those looking to offer their guests a chance to relax, Lakes by Yoo offers a relaxing oasis in the form of the Orchard Spa with a 17-metre heated pool and panoramic views of Clear Water Lake. There's all you need to relax and recharge, including a sauna, steam room and gym with Matrix equipment and a kinesis wall.
Not a team to restrict our imaginations, we also delved further into the possibility of using some of the 850-acres of land as a glamping or festival style space for larger events hosted by our sisters at Story Events which they were very open to!
To submit an enquiry for The Lakes by Yoo or any other venue finding requirements, pop us an email or fill out the enquiry form on our website.