VSL presents NQ64 Shoreditch!
Tuesday 29 August 2023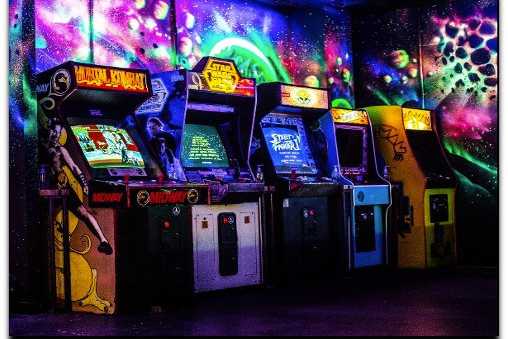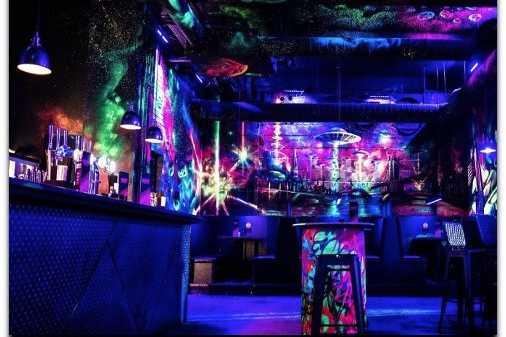 NQ64 in Shoreditch is one of London's best and brightest new activity bars to open in London and the VSL team were lucky enough to be invited down for an evening of gaming, cocktails and the ultimate Burger...
NQ64, located in the vibrant neighbourhood of Shoreditch, is an exceptional venue choice for corporate events that strive to combine nostalgia with modern entertainment. With its unique blend of retro arcade games and a lively atmosphere, NQ64 offers a distinctive setting that encourages team bonding and networking in an unconventional yet engaging way.
The venue boasts a vast array of classic arcade games, from vintage pinball machines to iconic video games of the past, creating an exciting backdrop that evokes feelings of nostalgia and fun. This ambiance promotes a relaxed environment where colleagues can unwind, interact, and form lasting connections outside the confines of a traditional corporate setting.
NQ64's flexible event spaces can accommodate various group sizes, ensuring that your corporate event is tailored to your specific needs. The venue's dedicated event team is experienced in curating memorable occasions, from team-building activities to product launches, parties and workshops. They provide comprehensive event planning assistance, helping you design a seamless and enjoyable experience for all of your guests.
Catering options are also available, ranging from craft cocktails inspired by classic video games to delectable bites that cater to diverse tastes and dietary preferences. In house catering is provided by the enigmatic Burgerism.
Situated in the heart of Shoreditch, NQ64 is easily accessible and surrounded by a plethora of dining, entertainment, and accommodation options, making it a convenient choice for both local and out-of-town attendees.
In conclusion, NQ64 in Shoreditch offers a one-of-a-kind corporate event venue that seamlessly combines retro gaming nostalgia with contemporary conveniences. Its distinctive atmosphere, versatile event spaces, dedicated planning team, and exceptional catering options create an unparalleled setting for corporate events that prioritise networking, team cohesion, and an unforgettable experience.
Ideal for Christmas parties or team away days of up to 450 guests for exclusive hire, offering something for EVERYONE, this is an activity venue not to miss!
NQ64 is just one of many great activity venues available to hire in London. Our team of free venue finding experts are on hand to create the perfect shortlist of venues in London for your next event.
Please complete our quick enquiry form with your specific dates, budget and ideal location and we will use our experience and venue relationships to save you both time and money.
Alternatively, please send us a quick e mail or call our team now on 0207 870 9305 to discuss NQ64 and other suitable venues for your next event.