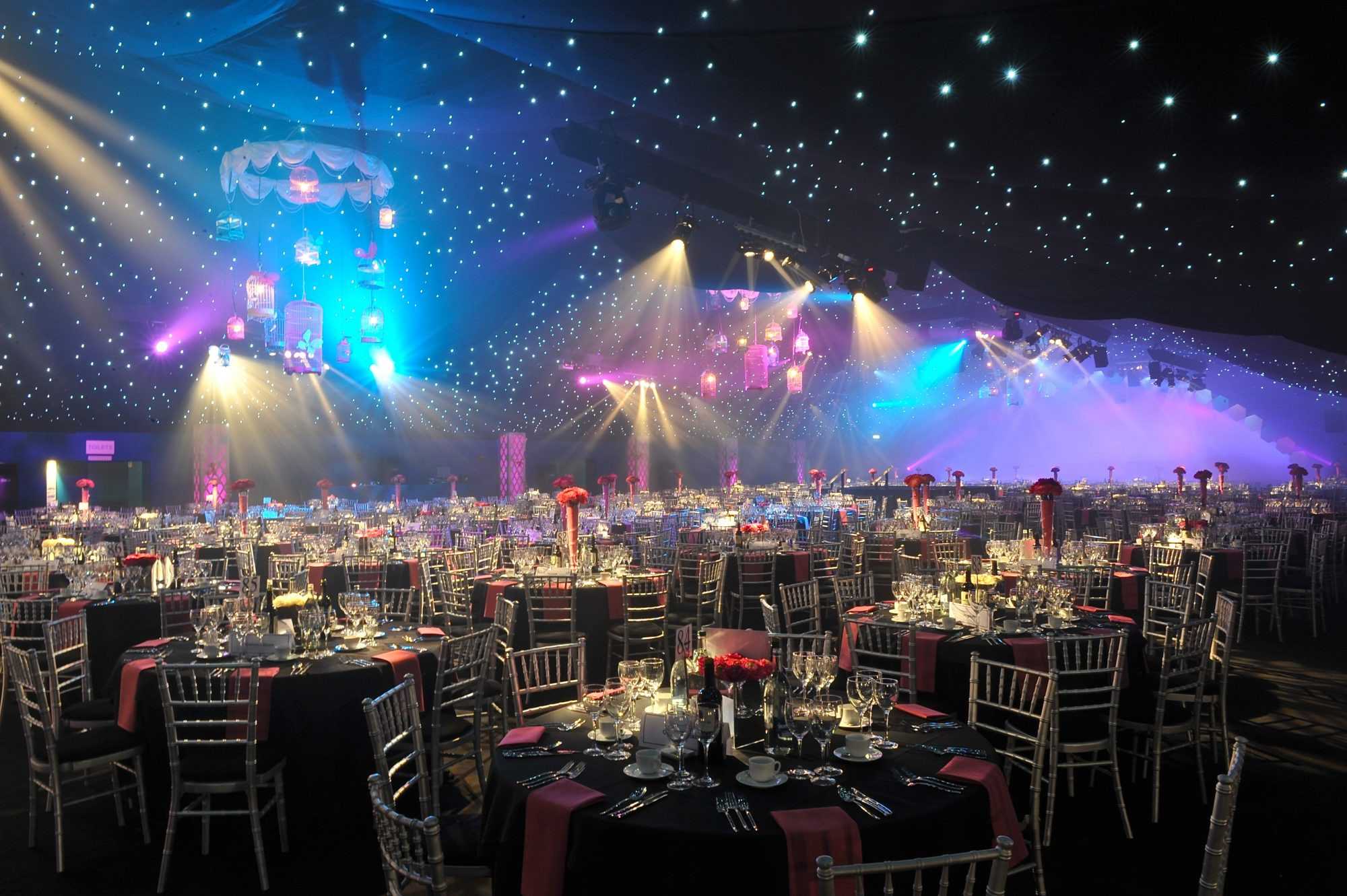 Christmas Party Venues in London
Hire the perfect Christmas party venue with Venue Search London. With hundreds of different Christmas party venues to choose from our free venue finding experts will create the perfect shortlist for your end of year celebration. Whether you're looking for exclusive London venue hire or looking to join a shared party, we have everything you need to kick off the festive season in style. We will never charge you for our service and our long-standing relationships with Christmas venues mean we can hire you the perfect location. Just use our simple enquiry form and see how we can help you find and book your picture-perfect London Christmas party.
It was an absolutely fantastic night – nothing but great feedback from all that attended!
Save time and money - Start your search here
Alternatively, why not call our venue team on 0207 870 9305 and leave us to do the searching for you!
Over 500 top brands have used our free London venue search service
Your ideal Christmas party venue can be found in just four simple steps:
---
Use the enquiry form to let us know all about your perfect Christmas party
---
Get a response from our experienced venue specialists within an hour
---
We'll send you a list of perfect London Christmas venues that are tailored to you
---
Celebrate by pulling a cracker knowing your Christmas party is taken care of!
We offer 1,782 London conference, party and event venues including:
Save time and money - Start your search here
Alternatively, why not call our venue team on 0207 870 9305 and leave us to do the searching for you!
Your perfect Christmas party venue is just a
click away with our free London search.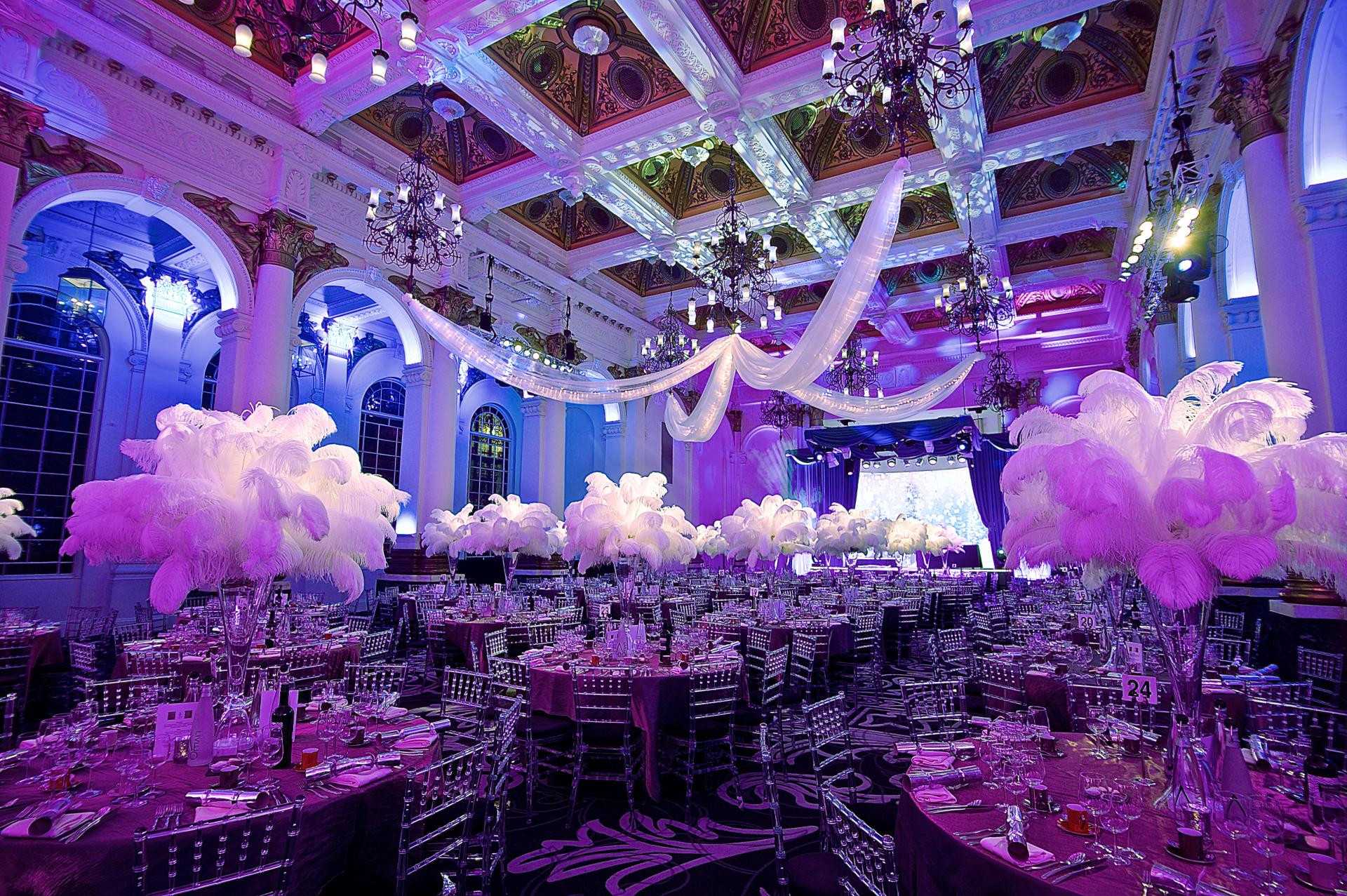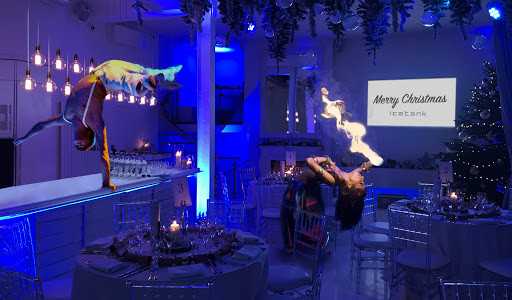 With Venue Search London, your ideal 2021 London Christmas party venue is just a few clicks away. Our team of experts know London's best venues inside and out, and we're on hand to help you find the perfect space for your next Christmas party.
With so many fantastic event spaces to choose from, London is a brilliant location for festive entertaining. Choose from shared party nights and venues available for exclusive hire, and before long you'll be putting on a Christmas party to remember.
Our venue finding service is completely free of charge. We're here to take the hassle out of your next venue search, and we can even help you discover brand new spaces and hidden gems in the capital.
By choosing Venue Search London, you'll benefit from our long-standing relationships and trusted connections with top London Christmas party venues. You'll also have our knowledgeable and experienced team at your service throughout the venue search process, so you can sit back and relax while we find your perfect space.
Ready to get started? Just fill out the quick venue search form on the right hand side of this page to begin looking for that ideal event space today.
It's no secret that organising a Christmas party can be hard work. Behind all the glamour, festive cocktails and show stopping entertainment is a planning process that can sometimes feel like an uphill battle. But if you're planning your Christmas party this year, help is at hand.
Our team of venue finding experts are incredibly knowledgeable about London's best event spaces. We're the secret weapon of many successful party planners, and we're always happy to share our insider information to help our clients find knockout Christmas party venues.
Want to find out our secrets? Well you can in just a few clicks. All you need to do is fill in a few details about your party, using the venue search form you'll find on the right hand side of this very page.
Once we know what you're looking for, where you're hoping to party and how many guests you'll be inviting, then we can get straight to work finding a venue that ticks all of your boxes.
Our free venue experts work closely with leading London event spaces, and we don't charge party planners a penny for our services. We'll provide you with a full list of venues that fit your specific requirements, and all you'll need to do is choose the one that you think would be best for your Christmas party. It's that simple.
Here at Venue Search London, we've got over a thousand different event spaces listed on our site. Our range of party venues in London includes everything from intimate spaces ideal for decadent Christmas dinners, right through to expansive warehouse-style spaces for festive entertaining on an epic scale.
Our Christmas party venues can be found all over the capital, in any location you choose. So, whether you're hoping to find the perfect space within easy reach of your London office, or you're planning to celebrate after a day's entertaining in the heart of the city, we'll be able to help. Just let us know where you'd like to party when you fill in our quick venue search form, and we'll do the rest.
Save time and money with Venue Search London
Not only does our service take the hassle out of finding your ideal event space, it'll also save you plenty of time and could even save you some money too. There's no easier, faster and more efficient way to find out which London event spaces would be suitable for your next party.
Just take a look at some of the key benefits of using Venue Search London to find party venues in London.
We'll save you time. A lot of time. And as we all know, time can be in short supply when the pressure is on and that Christmas party date is fast approaching!
Choose Venue Search London to help find party venues in London, and you'll immediately feel that weight being lifted off of your shoulders.
Our team already has the contacts at London's best party venues, as well as the knowledge needed to know which spaces would best suit which events. That's how we compile bespoke lists of suitable venues for our clients at such lightning quick speeds!
So, instead of spending hours trawling through web searches and enquiring about availability at different event spaces across London, why not just leave it to us? Our team will take care of the whole process, so you can get back to what really matters.
We'll save you money. We won't charge you a fee for finding your perfect Christmas venue, and we may well be able to negotiate a better rate on your behalf too.
We've spent years building established relationships with venues all over London, and that means that we're in a great position to negotiate the best possible prices and packages for your party.
Our venue finding service provides a good selection of suitable spaces, all of which will be chosen because they meet your specific requirements. With this list in hand, you'll also have a much clearer idea of the different budgets required to rent a range of top London venues.
Once you know more about the prices and packages available at spaces that suit your requirements, you'll be in a great position to make the best decision on your venue. You could even find that there are venues you hadn't considered, which may come in under budget and still tick every box that you need them to.
If you're able to save money on your venue hire, just think of what those extra pounds could buy you when it comes to the big event. You could use that spare money to enhance your evening's entertainment, add little extras like a photo booth or event wall, or even add a few more Christmas cocktails to the bar menu. The options really are endless.
Exclusive spaces for 60 guests or over
Venue Search London can locate exclusive event spaces for parties of 60 guests or over.
If you have more than 60 guests on your list, and you're hoping to hire a London venue exclusively for your next celebration, we're here to help.
Simply fill in our quick venue search form and we'll get straight to work looking for that perfect venue.
Shared party venues for 10-60 guests
If your guest list is between 10 and 60 guests, we have plenty of options for you too.
For small groups, we always recommend shared Christmas party nights. These events are available at many of London's most exclusive event spaces.
Shared nights offer the chance for companies to book several tables, as part of a larger event. This makes for an incredible party atmosphere, and a great night all round.
Fill in our venue search form to find out more about shared party nights.
Party planning tips: how to make the planning process a breeze
Choosing the venue for the office Christmas party can sometimes feel like a daunting task. There's no denying that the pressure's on, and every party planner wants to go all out to make sure that their Christmas event is a roaring success. To help you in the planning process, we've put together a few simple tips designed to make finding your perfect venue as quick and easy as possible.
Before you begin planning the party, make sure you do your research. The main details you'll need to know at the very start of the planning process are the numbers of guests attending, the style of event you're looking for and the maximum budget you'd like to spend. Once these details are finalised, you'll be able to start looking for a venue that can accommodate your requirements.
It can be tempting to book a venue that's much larger that you need, just in case guest numbers increase over time. But this is a common mistake, and it can really dampen the mood of the party. It's always best to opt for a space that accommodates your party size without too much extra room. If it's too big for your guests, they'll be rattling around and the party atmosphere won't be great.
Of course, if the venue is too small then this can also cause problems. Choose a space that's too snug and you risk losing the flexibility to welcome any new joiners that you'd like to invite further down the line. It's always a good idea to go for a venue that fits your party size - with just a little leeway on either side. This will help to avoid any last minute panicking as the event approaches.
You might be surprised to find out how much the day of the week you choose impacts your party price. Thursday and Friday nights are of course the most popular days to host parties, and they are therefore the most expensive. If you're looking to save money, consider lunchtime parties, midweek gatherings or even celebrations at the start of the week. This simple switch could mean you'll be able to hire a fantastic venue at a much lower price.
Don't forget about transport links. Location is absolutely key to the success of any event. If guests are worried about how they'll get home then they may well be tempted to head off much earlier in the evening. Not only that, party budgets could be dramatically impacted if the business needs to foot the bill for individual guests' taxis. Opt for a venue that's within easy reach of your work space, and make sure guests won't have too far to travel after the event.
Ready to start looking for the ultimate Christmas venue?
London is home to a huge array of excellent event spaces, with stunning venues in almost every area of the capital. London's venues range from historic, traditional spaces complete with beautiful period features, to cutting edge modern venues ready to be explored.
Choose from a huge number of exquisite event spaces, and take your pick from inspiring, intimate spaces and larger venues with room for thousands of party-goers.
With our team of venue finding experts on hand, you'll have no trouble finding a beautiful Christmas party venue for your next celebration.
Why not fill in our venue search form today, or give us a call on 020 7870 9305 to get started. You'll be amazed at what we can find.
Here are some of our current top picks on the best Christmas Party venues to hire in London:
People also search for...