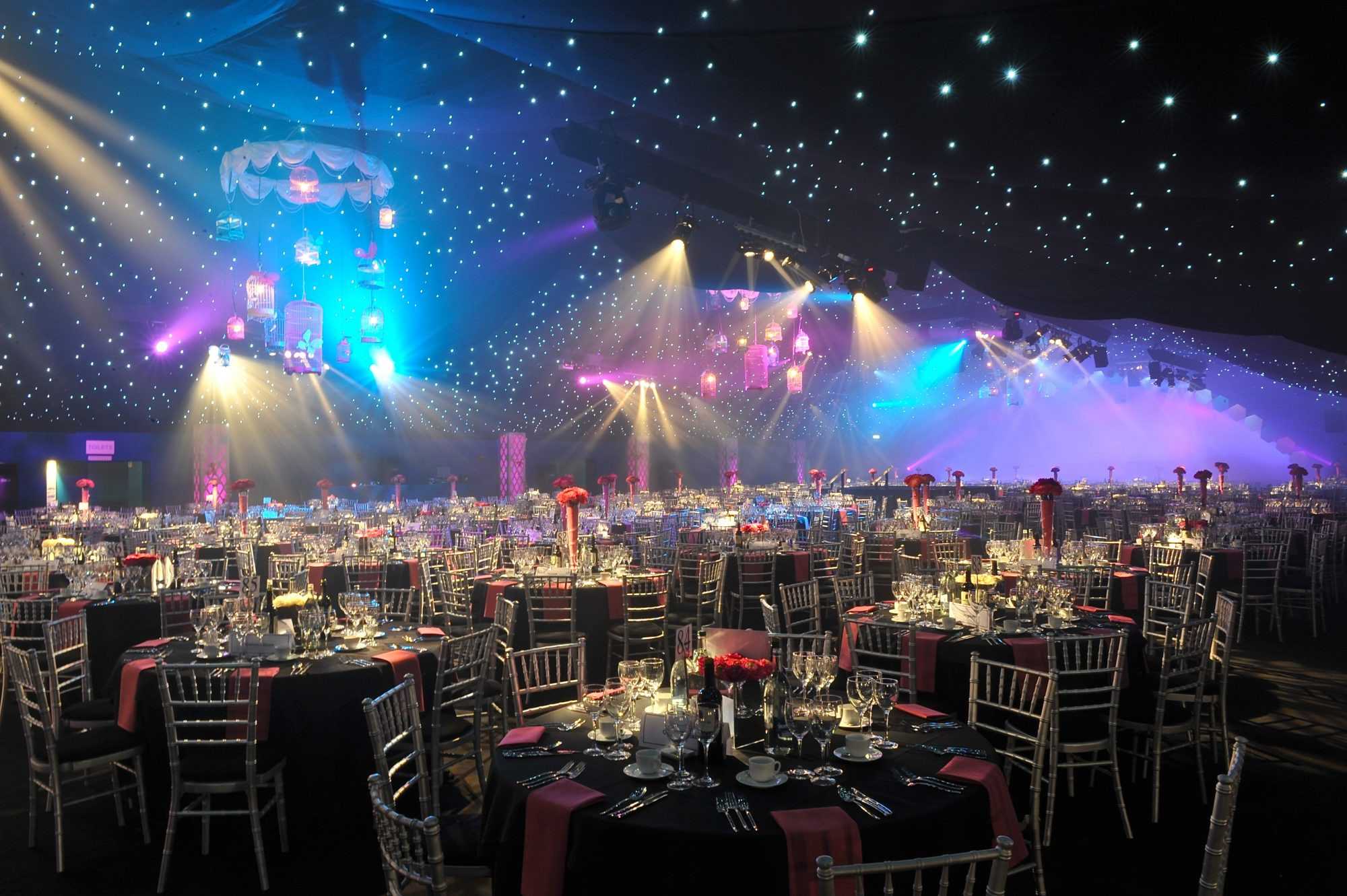 Christmas Party Venues in London
Hire the perfect Christmas party venue with Venue Search London. With hundreds of different work Christmas party ideas, London offers many venues to choose from and our free venue finding experts will create the perfect shortlist for your event. If you're looking for exclusive London venue hire our long-standing relationships with Christmas venues mean we can find you the perfect location. Just use our simple enquiry form and see how we can help you find and book your picture-perfect London Christmas party venue.
I would just like to thank you and Venue Search London for all the help you provided me with in finding and securing a venue. I found the service to be efficient and thorough, and your support invaluable.
Save time and money - Start your search here
Alternatively, why not call our venue team on 0207 870 9305 and leave us to do the searching for you!
Your ideal Christmas party venue can be found in just four simple steps:
---
Use the enquiry form to let us know all about your perfect Christmas party
---
Get a response from our experienced venue specialists within an hour
---
We'll send you a list of perfect London Christmas party venues that are tailored to you
---
Celebrate by pulling a cracker knowing your Christmas party is taken care of!
The Best Christmas Party Venues in London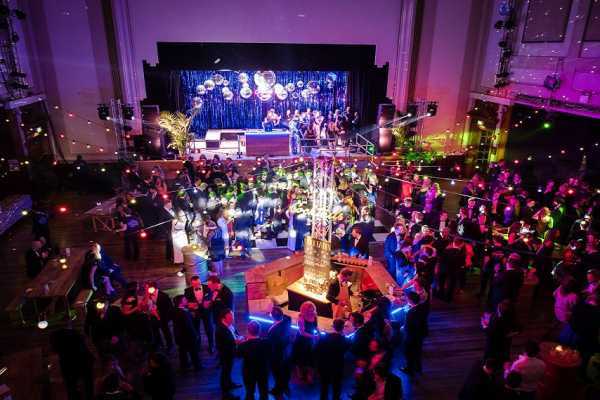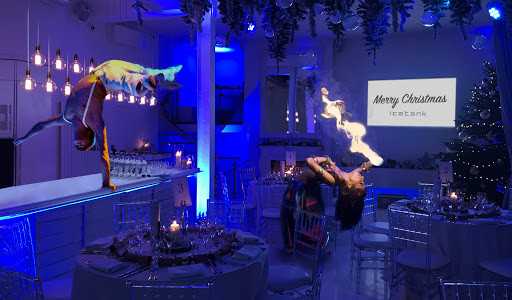 Here at Venue Search London, when Christmas rolls around, we're all over it. London is especially dazzling at this time of year; from sensational light displays to enormous Christmas trees, you'd be hard-pressed to find anywhere more magical! With our range of venues and team of experts to guide you, the perfect location for your 2023 Christmas party is just a few clicks away.
Finding the perfect London Christmas party venues in London: a guide
Behind the tinsel and canapés is a planning process that can sometimes feel overwhelming. We know just how much work goes into organising a show-stopping Christmas party and it all starts with the venue. Capacity, catering, AV, location, late licences… With so much to consider, event planning can feel like an uphill battle. However, help is at hand!
Our team of venue finding experts know London's best event spaces inside out. We're the successful party planner's secret weapon, and we're always happy to share our inside knowledge to help you pick out your perfect 2023 Christmas party venue to hire in London.
Over 500 top brands have used our free London venue search service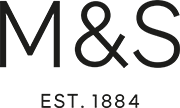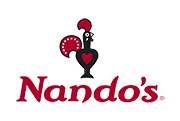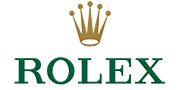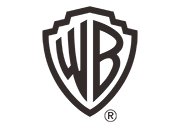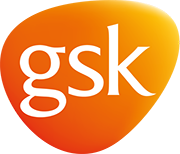 Here are some of our current top picks on the best Christmas Party venues to hire in London:
How to choose your Christmas party venue in London
Using a search tool for Christmas party venues in London
Finding a venue for your Christmas party is one of the first (and most important) decisions you'll face. Make life that little bit easier and use a search tool. Time is precious, our free and unbiased venue finding service takes the stress out of choosing a space to host your Christmas party this year. Just fill in the quick venue search form and we'll scan our directory of over 1,800 London venues for you.
Once you've entered all your party specifics - guest numbers, seating and catering preferences, desired location, dates and budget - we'll comb through London's best work Christmas party venues to find those perfectly suited to your requirements and send you the list within the hour. Plus, we never charge for our service; we'll even negotiate discounts and prices for you.
You can also get in touch by email, or by calling us on 0207 870 9305. It really couldn't be easier. Roll on the mince pies!
When it comes to your office Christmas party, London has thousands of great options, and we also offer a full event management service through our bespoke event managers at Story Events if you need support in designing and delivering their perfect end of year party.
Work Christmas Party - London planning tips:
Before you get caught up in the details - researching karaoke machines can wait! - make sure you're 100% clear on what it is you're after from a London venue. Having a list of your Christmas party requirements is important, as there's a whole lot of variety out there.
Are you looking for an ultra-modern space with panoramic city views? A historic venue full of winter wonderland charm? An intimate restaurant, or a vast dancing hall? Do you want to dress the place yourself? Perhaps you're on the hunt for themed party packages instead (think Après Ski, Santa's Grotto, or even Christmas at the speakeasy).
Here are some of the main factors you'll want to consider - and the things you might want to avoid - before cracking open the Christmas crackers:
Guest numbers
Capacity is key! Make sure your venue is big enough to accommodate all of your guests (plus dance floor space - optional, but, in our opinion, highly recommended!). Equally, if you're looking to host a seated dinner for a small group, you'll want to tailor the space to the occasion.
AV facilities
Whether you're envisioning a candlelit glow, neon disco lights, or even on-the-wall projected snow - you're going to want to check out a venue's lighting facilities. And what's a Christmas party without music? Make sure your space has a great sound system. It's worth checking to see what sort of equipment is included with hire, and whether your venue offers any customisable AV add-ons.
Food, glorious food!
If ever there's a time to go all-out with the catering, it's Christmas! Look into the options available at your venue ahead of time: some places offer set catering packages, whilst others provide a blank canvas for you to source your own suppliers.
Late licence
Planning on boogying the night away? Look for a venue to hire with a late licence, so that any shimmying and shape-throwing can continue into the early hours. Not all London venues offer these, and, since there's nothing worse than clock-watching - or having to cut the party short - if you know you'll be needing a late licence, enquire first before booking.
Location, location, location
London is a big place! Make use of the City's brilliant transport links, and check that your venue is close to at least one main station. If you're anticipating inbound partygoers from further afield, you might want to look at whether your space is accessible from Heathrow and London City airports.
We've covered all these points in more detail in one of our blogs, too - check it out here!
London Christmas Party Trends
If you're stuck for inspiration, worry not! Here are our hottest Christmas party trends and predictions for this CDecember.
1. Farewell to Fridays
With ever-changing work habits and flexibility, it's looking increasingly likely that the new working practices will make Friday nights less popular, as many people decide, or are permitted to, work from home on Fridays. This will reduce the number of 'prime nights' available at all venues and make Thursdays the new 'best night' to party.
2. More Christmas lunches
While we're moving back toward sit-down Christmas meals and buffet tables, the changes in working patterns may result in lunchtime events increasing in popularity over the traditional 'evening do' in order to reduce the use of 'out of working hours' time away from home.
3. Multi-purpose events
With so many social and work gatherings and company meet-ups having been postponed or cancelled over the last two years couple with the rise in hybrid working, we anticipate an increase in London Christmas parties that also include a business, conference or awards element as companies make the most of having the whole team together.
4. Earlier party finishes
Another trend we are noticing is reduced demand for 1am (or later) end times for Christmas parties in London. Again, we feel that this is all part of the increased corporate social responsibility that organsiers are mindful of in planning events. These earlier finishes improve guest safety in getting home and reduces the risks relating to excessive alcohol. We expect this trend to continue to strengthen over the coming years.
5. Book early, book now!
With demand for venues increasing year-round as the events industry bounces back, Christmas parties are no exception especially when you factor in the additional diary pressures mentioned above. So, whatever you're looking for in your London Christmas party – whether it's an exclusive venue on a Wednesday or Thursday night for groups of over 100 or a smaller Christmas lunch with an awards function - this is the year to get in early and start your venue finding process right now!
Top tricks of the trade
Some venues offer inclusive party packages - have a look on their website for more details. These can include multiple features, such as food and drink, music/entertainment, theming, and events management.
Know the area. Research around your London venue: you can guarantee there'll be a point of interest nearby worth recommending to your guests.
Ask if your venue offers menu sampling (great for larger groups!).
Need a few more pairs of hands? Check whether the venue has links with an events temping company. If not, try advertising for temporary staff on industry-specific websites, or reach out to an agency.
Much as we wish it could be Christmas every day, all good things come to an end… Enquire to see whether your venue offers a post-party clean up!
Office Christmas Party Venues - FAQs
How much will it all cost?
Prices vary from venue to venue, but rest assured we never charge for finding your perfect Christmas party venue (and we may be able to negotiate a better rate on your behalf!). If you're worried about budget, you could always consider a Shared Christmas Party Night. Perfect for small groups, shared nights offer the chance for companies to book several tables, as part of a larger event. This makes for an incredible party atmosphere, and a great night all round.
When should I start my search?
Sooner rather than later! Avoid December disappointment this year and make enquiries early. Booking in advance, or on a non-prime date, could also prove cheaper in the long-run.
How do I stand out from the crowd?
There's lots of ways to go about doing this, but, if you're feeling stuck for inspiration, here are some of our favourites: pick an unusual Christmas party venue (we love East Wintergarden as a party space!), go all-out with a unique theme, introduce a virtual/gamified element, or round off with an awards ceremony.
Start your Christmas party venue hire search
London is home to a huge array of excellent event spaces, with stunning venues in almost every area of the capital. London's venues range from historic, traditional spaces complete with beautiful period features, to cutting edge modern venues and vibrant bars and clubs.
Choose from a huge number of exquisite venues, and take your pick from inspiring, intimate spaces and larger venues with room for thousands of party-goers.
With our team of free venue finding experts on hand, you'll have no trouble finding a beautiful Christmas party venue for your next celebration.
Fill in our venue search form today, or give us a call on 020 7870 9305 to get started. You'll be amazed at what we can find.
We offer 1,981 London conference, party and event venues including:
People also search for...