Top 5 London Activity and Entertainment Venues
Monday 21 August 2023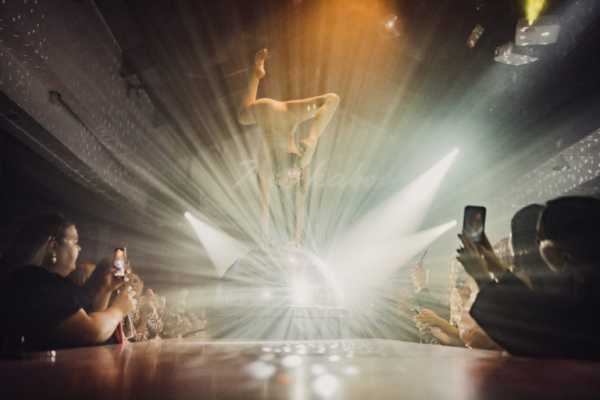 VSL can't get enough of the ongoing phenomenon that is 'gastro-gaming'. Alongside this, there is an increasing number of venues whose offering centres around the entertainment provided, and with clients wanting more from their Christmas party venue each year, we've compiled our top 5...
Choosing a specialised venue provides a unique atmosphere that can set your Christmas party apart from traditional gatherings. It creates a memorable experience that attendees are likely to remember and talk about until next year! These venues usually come equipped with the necessary facilities, decorations, and entertainment options, reducing the stress and workload of planning and organising the party from scratch, a win win!
Circus London
An unforgettable experience – a unique and quirky entertainment restaurant and cocktail bar in London's vibrant Covent Garden. From after work drinks to dinner, to late night dancing, Circus is a venue with a difference, brought to life by amazing and outrageous pop-up circus performances. Expect the unexpected as you see aerialists, contortionists, fire-breathers and much more. The delicious Pan-Asian menu, created and overseen by Executive Chef Andrew Lassetter, is perfect for any party from seated functions to canapé receptions, there's something for everyone! High quality food, amazing service and sensational short bursts of entertainment come together to create wonderful memories that will leave you surprised and delighted. Run away to the CIRCUS – be transported to a world of glamour and escapism.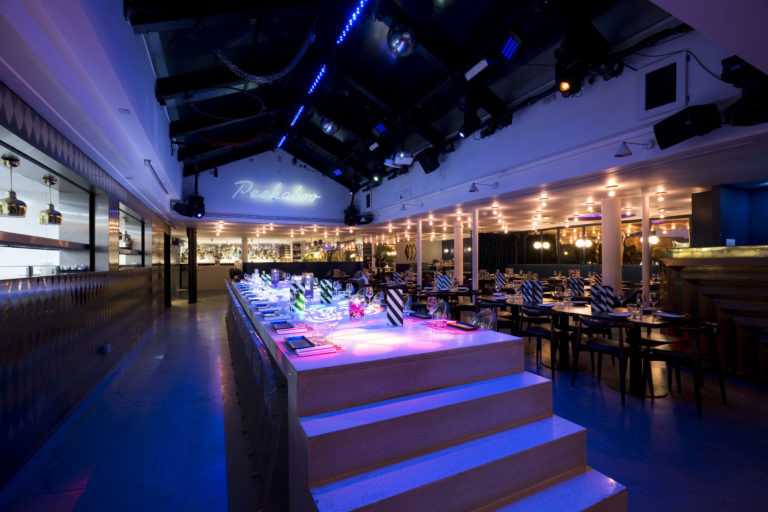 Ballie Ballerson
Choosing the perfect venue to celebrate a work event is tough. How do you ensure your team night out doesn't feel like forced fun? The answer is balls, balls and more balls. We've got drinks packages, gourmet pizzas, buckets of beers and sparklers. The venue cater to any group size as their VIP section alone holds 150 guests, and for those who want Ballie to themselves there is always private hire available. The seated area has food and drink packages designed to suit every budget and a pre-order menu for all the added extras you desire. Let the team do the work and your team can have a proper fun, stress-free evening—we can't think of a better way to leave those work troubles behind. Concerned about the balls? The venue has a specialist ball cleaner, gobbling up around 18,000 balls per hour and gives each ball a good wash and sanitise before popping them out to be dried. Meanwhile, the cleaning dream team get into all the possible nooks and crannies to make sure the pits are left spotless too! In case you've ever wondered, that's how they find your lost property items every week.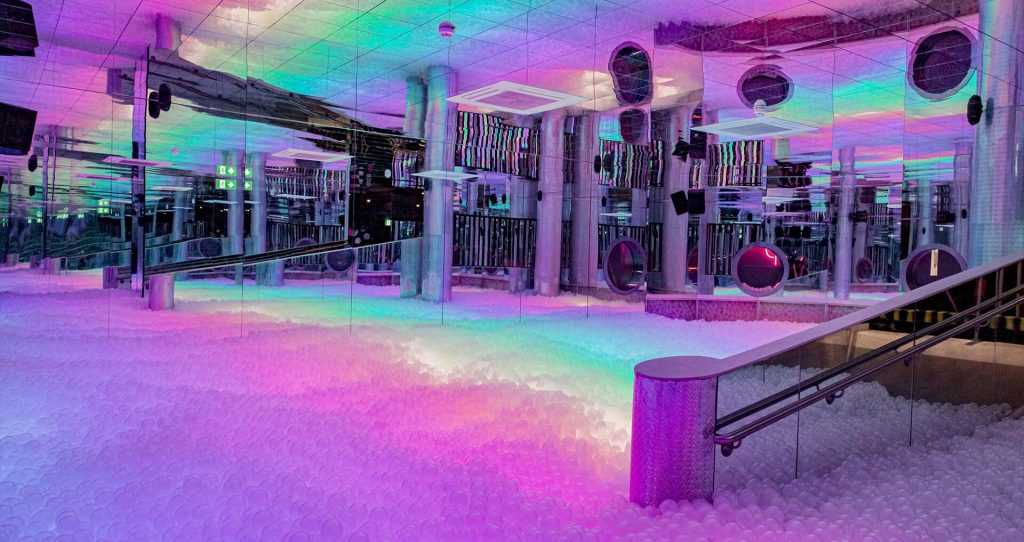 Pitch
With two beautiful venues to choose from, entry level and expert golf games, tempting cocktails, street food and much more, Pitch is a sophisticated competitive socialising experience like no other. Unlike real golf, anyone can win! Even if you have never swung a club before, with their built in handicapping software the office pro can be humbled by the novice beginner. They offer a range of per head packages which can include food and beverage to suit your budget. If you are looking for a festive night of fun and social elegance then Pitch is the perfect setting for your Christmas party. Combining the delicious Asian-infused dishes and refreshing festive cocktail list with live music from their resident DJ, they'll have your Christmas plans taken care of. Nestled down quiet Meard Street, their flagship Soho clubhouse is both a golfing sanctuary from the outside world and in the heart of the action. Spread over 8,000 sqft with nine versatile bays and a chic bar, it's a flexible space built around golf but offering so much more. Alternatively, just a stone's throw from Liverpool Street on Bishopsgate, there's nowhere better to refine your game or unwind after a hard day in the City than their original clubhouse. With eight bays, a bar and mezzanine lounge this club has it all.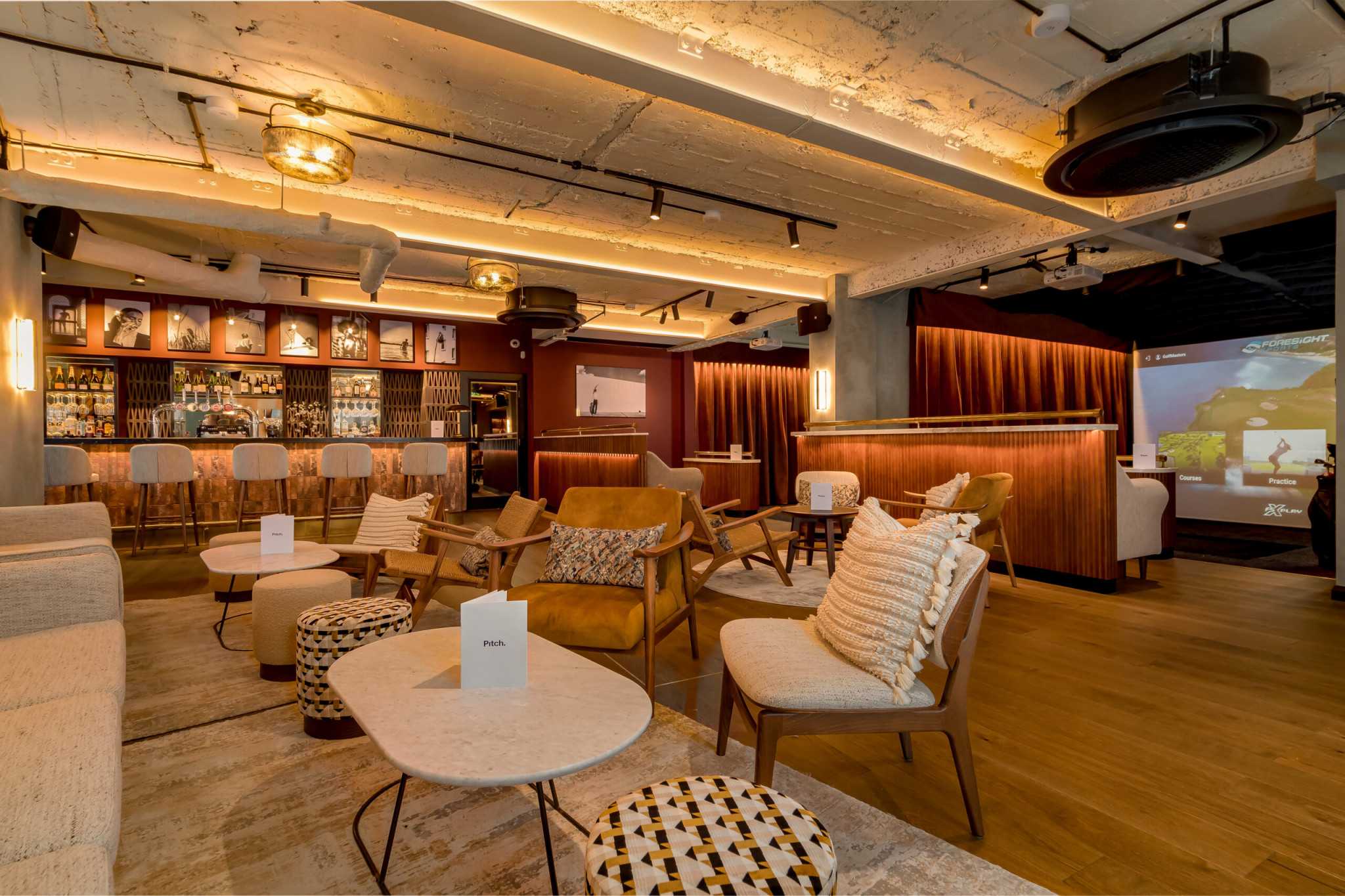 The Windmill
A world of theatrical dining in Soho, where there is no edge to the stage, The Windmill Soho brings a new definition to immersive theatre. This is 'dinner and a show' for the here-and-now. This theatrical dining experience, showcases mesmerising never-seen-before performances alongside an immersive dining menu designed by Executive Head Chef Toby Burrowes, and a creative cocktail list by celebrated mixologist Andy Mil. After undergoing a full refurbishment, the venue opened its famous doors once again in July 2021 as 'The Windmill Soho'. The show is curated exclusively for The Windmill. Featuring a variety of magic, burlesque, comedy, circus & song, combined with spectacular digital theatre & immersive experiences; the lights dim down, the music turns up and then you have to see it to believe it…
It's worth noting that the show does not include any explicit nudity and there is no table dancing in the venue.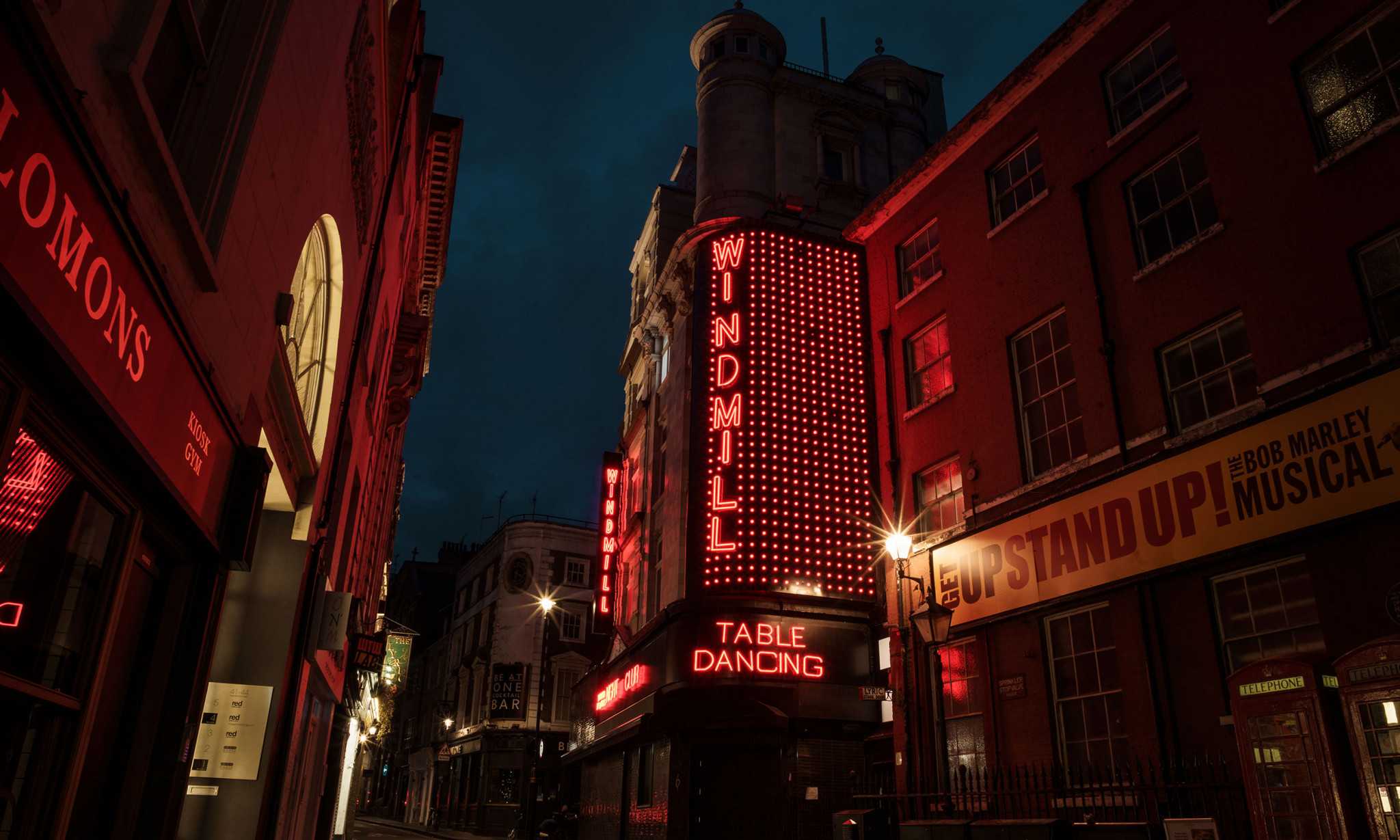 Lio London
Brought to you by Pacha Group, the menu catches the heart of Lío: oozing luxury and extravagance throughout its dishes. The food, the drinks – including show stopping cocktails - and the show together create an unforgettable evening. Lío London's Mediterranean inspired à la carte menu is full of surprises, much like the show itself. The menu promises a flavoursome journey, offering a wide selection of mouth-watering dishes with the team blending seamlessly in with artists and guests. Vegan, vegetarian and gluten free options are also available to ensure nobody misses out on this one-of-a-kind experience. The spectacular dishes are expertly brought to life by former Kensington Palace executive Chef, Attila Kalanyos. The Chef assures that the explosion of fresh flavours and unique combinations matches the performance perfectly. His intention with the curated menu is to ignite all of the guests' senses for an unforgettable evening. Lío London's immersive show features new and existing Lío performances in an unforgettable sexy, sensual and modern reinterpretation of a cabaret. Impossible mixes of characters, music and dances will nothing but inescapably ignite all of your senses. So, get ready to see sassy ballerinas, breathtaking acrobatics, dances that will definitely turn you on, cheeky fairies, the sexiest scenes, Spanish flavours... everything is possible when you enter the world of Lío.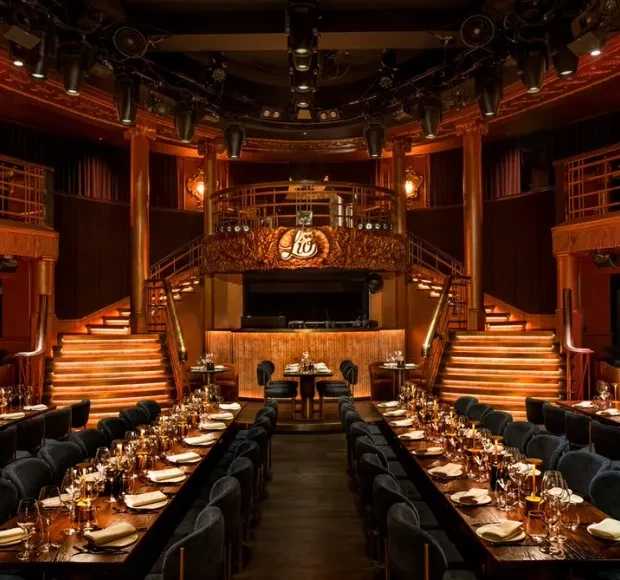 These are just some of many great activity and entertainment venues available to hire in London. Our team of free venue finding experts are on hand to create the perfect shortlist of venues in London for your next event.
Please complete our quick enquiry form with your specific dates, budget and ideal location and we will use our experience and venue relationships to save you both time and money.
Alternatively, please send us a quick e mail or call our team now on 0207 870 9305 to discuss suitable venues for your next event.