5 Most 'Instagrammable' Summer party Venues
Friday 31 January 2020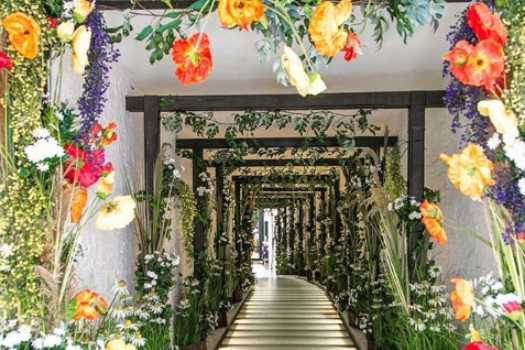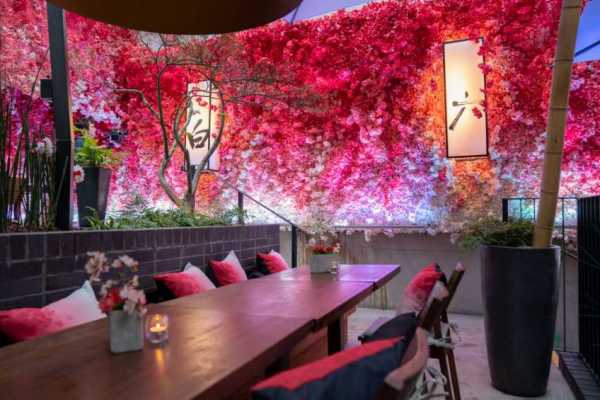 Feast your eyes upon five of our favourite Summer party venues, perfect for those looking for the best instagram shot. Each venue offers great event spaces for the Summer season, perfect for a range of capacities and needs. Keep reading to find out the hottest London summer party venues in London...
The beautiful Restaurant Ours, located near South Kensington station, is a perfect, versatile Summer party venue with a beautiful decor throughout the entire restaurant. Instantly, the hustle and bustle of Brompton Road is left behind as you entire the serenity of their oasis. Keep reading to find out more...
This immersive, unique restaurant experience is housed within a beautiful open plan building in the heart of Knightsbridge and entered through a bold Sir Norman Foster catwalk. It's time to ditch the hustle and bustle of Brompton Road and enter a serene oasis. The restaurant itself is oozing with features of nature and is dominated with 3 large tree's and a living wall.
Restaurant Ours can accommodate 150 seated for dinner dances, perfect for Summer party season, or up to 500 guests for breath taking receptions under the palm leaves. All the catering is provided by Tom Sellers and he would be delighted to tailor the menu for your occasion.
The mezzanine cocktail lounge is a tropical oasis set above the restaurant itself and really brings the outside inside. Perfect for both day and night, guests can enjoy seasonally changing cocktails and delicious, mouth-watering food.
The living room can be booked for private parties of up to 140 guests with food and drink packages on offer for group bookings or tailored packages to suit your requirements.
The living room has a feeling of serenity and the open plan restaurant will immediately put your guests into a relaxed state, with every corner of the restaurant bursting with flowers and life, reflecting the natural feeling of the venue. It's the perfect place to sip on the nectar of the gods and dine on the fruits of the forest.
Private dining at Restaurant Ours is like no other. The Bloom room is their delightful private dining room located on the 1st Floor and overlooking the buzz of the restaurant through a large brass window. Dressed in stylish black and magnolia flowers its a stunning space for intimate dinners and celebratory lunch's.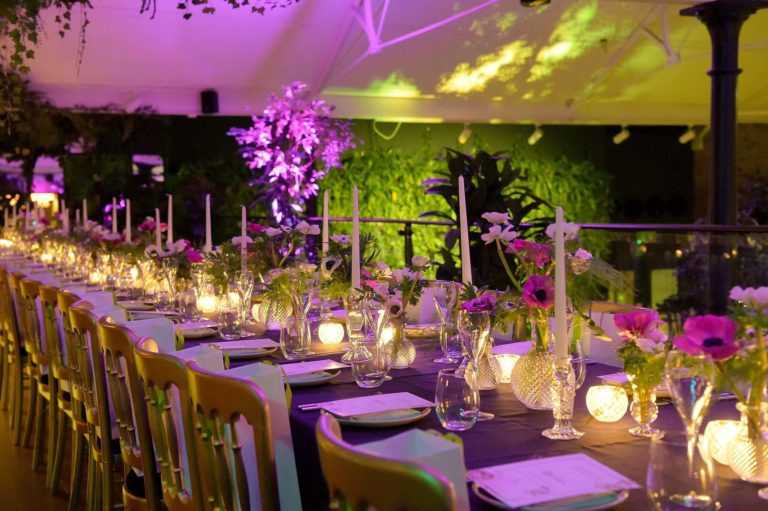 2. Florattica at the Canopy by Hilton London City

A hidden oasis high above the fast-paced city in The Minories, East London. Unearth a rooftop bar inspired by East London's textile industry and the local 17th century French Huguenots' silk woven floral patterns. A play on the words 'flower' and 'attic', our cocktail menu is inspired by the bespoke floral patterns that adorn the interiors of our venue. The cocktail menu is designed by our talented Head Mixologist, Eleonora. Her menu leads guests on a sensory journey through the elegant and aromatic world of flowers using homemade recipes. Inspired by the stunning floriated textiles of the French Huguenots who settled in East London, this is a cocktail list written in the language of flowers. Drink in unparalleled views of London with a lavender-infused Margarita or Negroni featuring the sweet tang of black garlic. Leave the grind of city life behind and treat your guests to a new perspective from this rooftop bar in East London. Yours to hire exclusively for breakfast, lunch, or for the evening, host the perfect event at Florattica, with a capacity of up to 200 guests.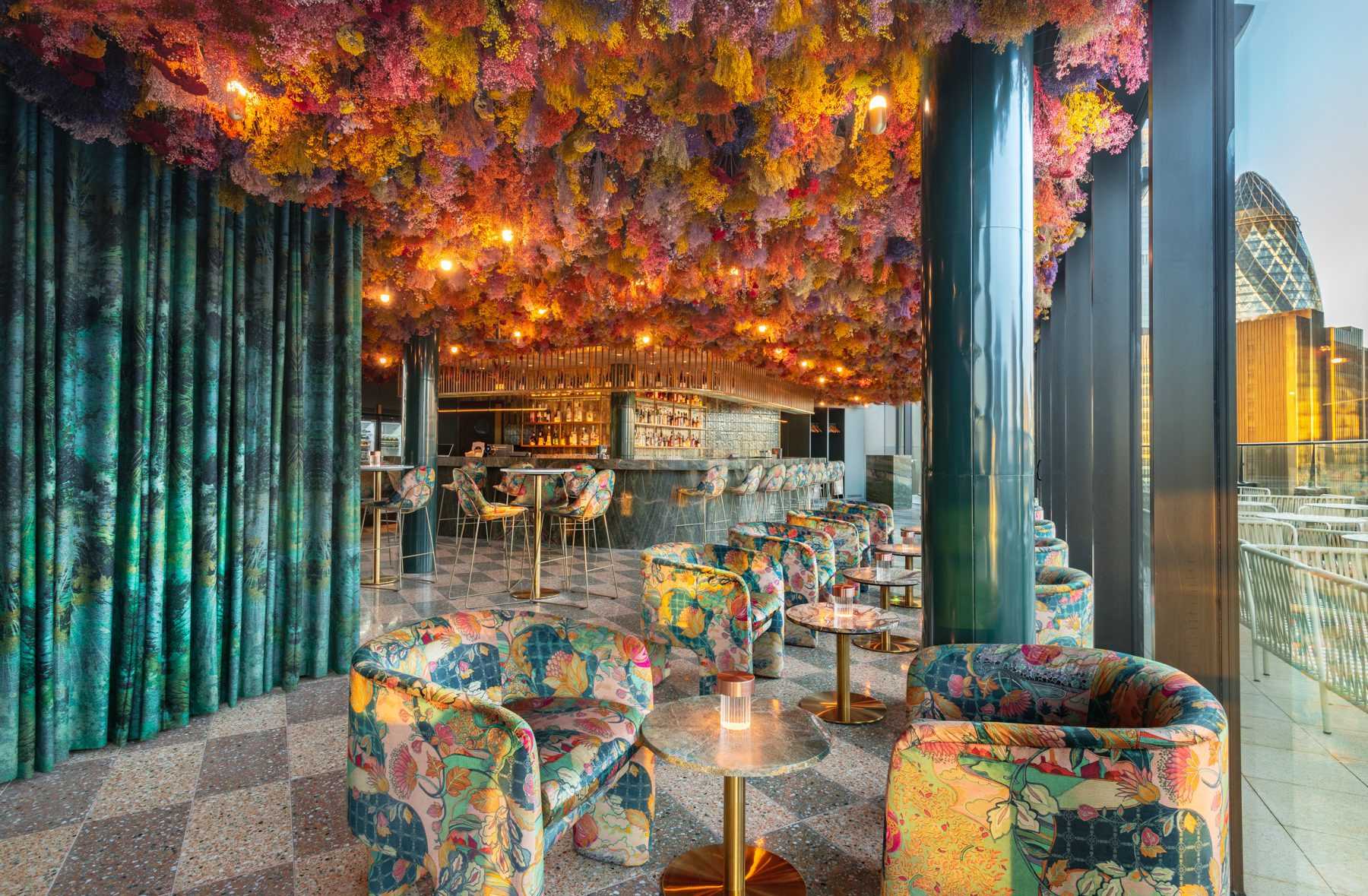 3. Bourne and Hollingsworth's Building
Located just a short walk from Farringdon station, the Bourne and Hollingsworth Buildings offer a great range of event spaces perfect for a variety of event briefs including Summer and Christmas parties, meetings/conferences, evening receptions and much more!
Their 'Greenhouse' event space is sunny and bright during the day, and springs to life at night, as low lighting from the festoons streams through the palms, casting shadows against the white-washed walls. Beautiful and atmospheric, the Greenhouse provides a stunning setting for larger private dining parties. This event space has a capacity of 20 guests.
The Bar can hold up to 120 guests for a standing reception and has great views of the leafy park through huge windows and has a beautiful mosaic top. This is a great choice for an evening of networking drinks and is a great space for your guests to mingle in a relaxed atmosphere.
Their Garden Room makes up the largest restaurant space and incorporates soft furnishings and armchairs with cane garden furniture. The whole space is filled with hanging baskets, fully grown trees and trailing creepers, effectively bring the outside in and offering a relaxed and charming dining experience. This space can hold up to 50 guests theatre style so is also great for smaller meetings or conferences.
The Private Dining Room at B&H is an amazing event space, perfect for an intimate dining experience for 12 guests. It has beautiful Plantation shutters, guests have the option of keeping them closed to retain an intimate setting, or opening them onto the bar and capturing the buzzing atmosphere whilst preserving a sense of privacy. Perfect for meetings and private parties, this room provides a relaxed and intimate setting.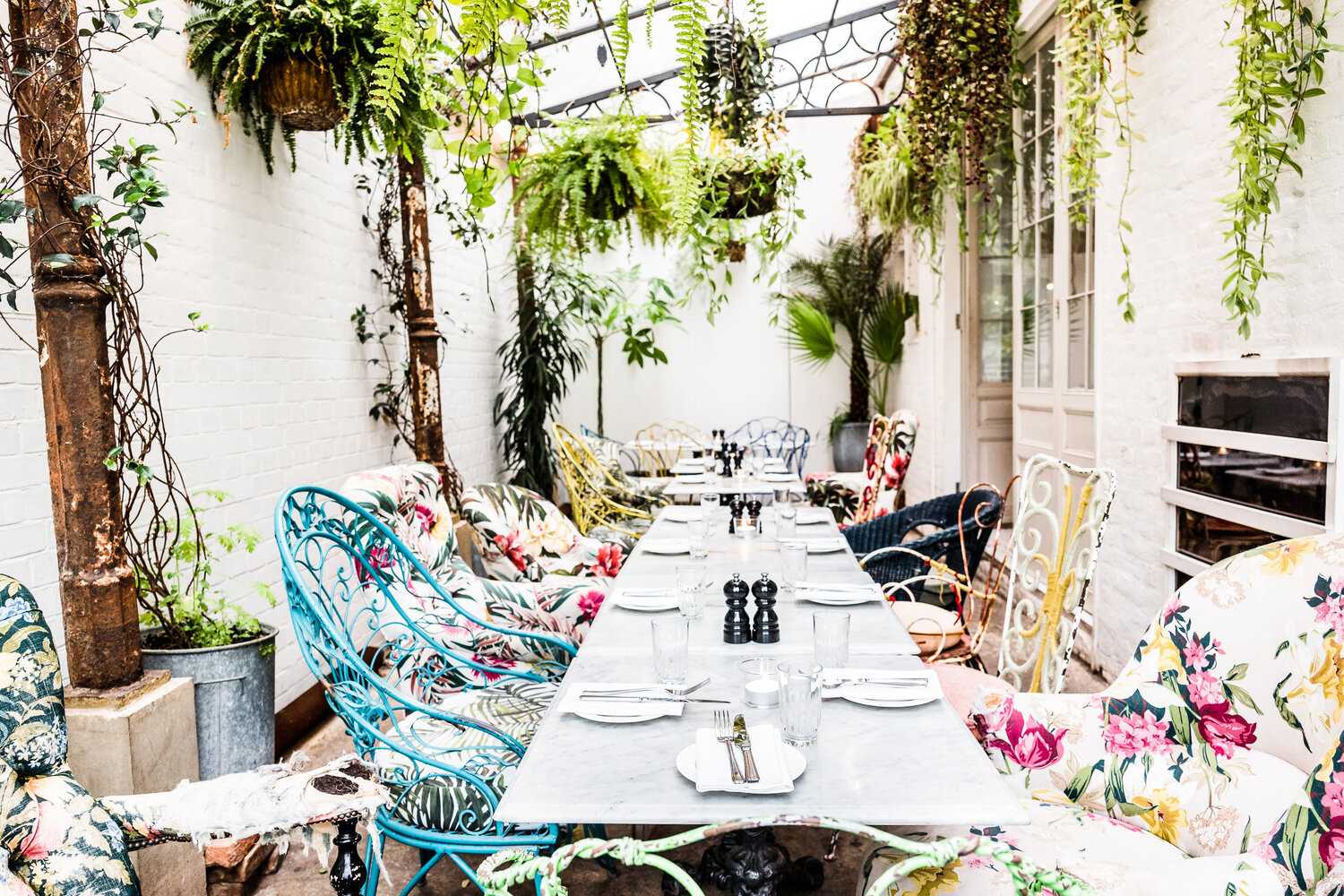 4. Pergola – Paddington Central and Olympia London
Pergola Paddington Central a unique West London venue offering a fun dining experience, accommodating up to 850 seated and standing guests across 2 floors with 3 bars and 4 self service restaurants it is the perfect venue for Christmas parties, summer parties and corporate events. It is the perfect summer party venue with it's hidden, alfresco garden concept perfect for drinking and dining in the heart of London. It's sister venue located in Olympia, has a slightly smaller capacity of up to 500 guests yet with the same hidden garden concept. Both locations are easy to get to so journeys to and from the venue should be stress free as possible.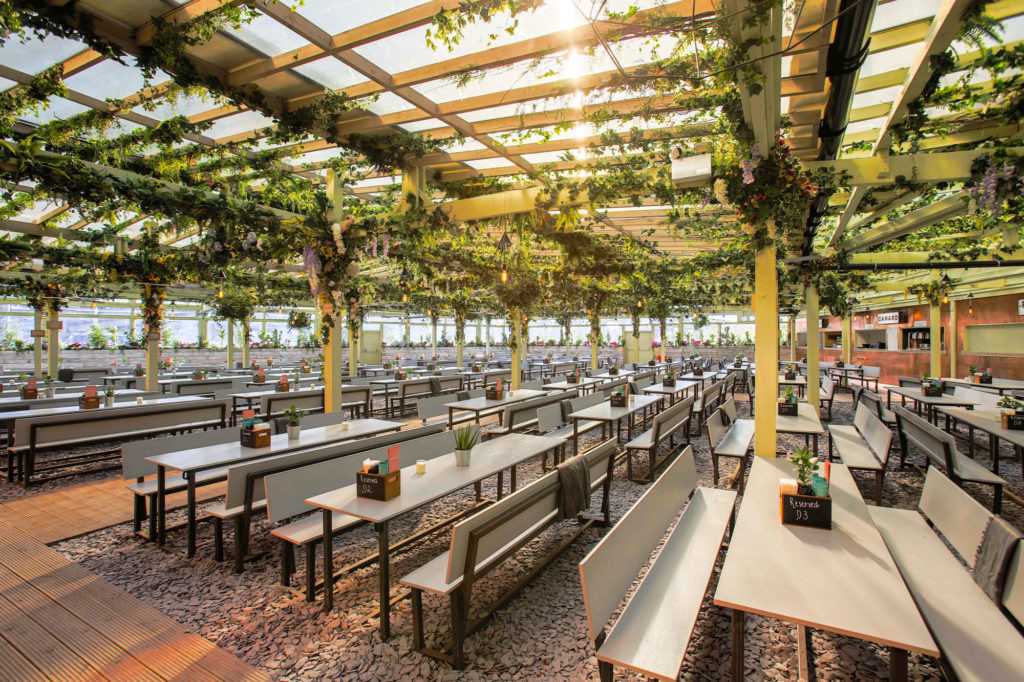 5. Petersham Nurseries Covent Garden
Located in the heart of central London, Petersham Nurseries Covent Garden offers a variety of elegant spaces for private events. From full venue hire for corporate lunches to intimate workshops, the events team offers a fully bespoke experience for any occasion. The Petersham with its sweeping windows, Genoese chandeliers and a private terrace, perfect for a drinks reception or intimate meal. A stone's throw away from King and Floral Street and set within the secluded and tranquil Floral courtyard, The Petersham's interiors draw inspiration from the Boglione family home, Petersham House in Richmond, with understated grandeur, Murano glassware and contemporary art from artists such as Jonas Wood and Frank Gallo.
The Petersham is available for exclusive hire and can accommodate up to 100 seated guests and 120 standing.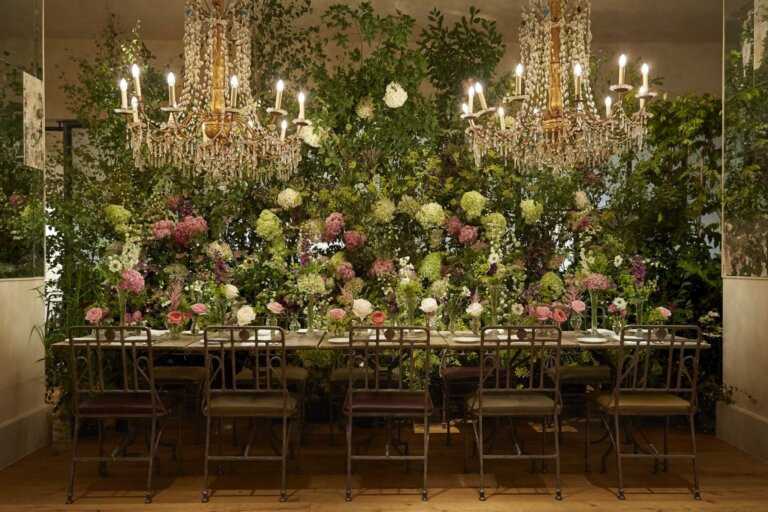 For more information on this or any other summer party venues please get in touch with us at hello@venuesearchlondon.com