New Opening: Drumsheds
Monday 17 July 2023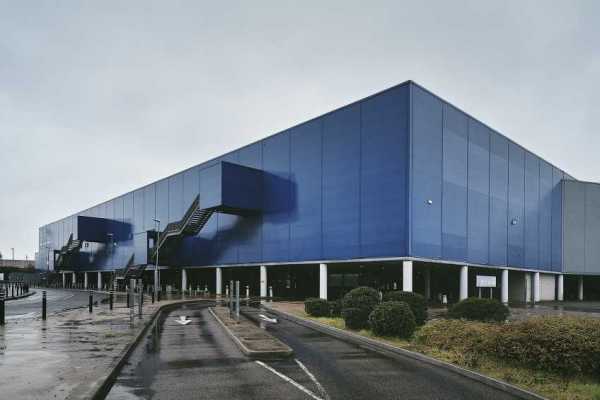 Opening this September, The Drumsheds is a vast new and exciting event space, suitable for exhibitions, large scale brand activations and cultural events. Formally an IKEA store, Drumsheds offers 60,000sqm of clean event space…
The Drumsheds space will be a dynamic and impressive hybrid home for culture and another great new large venue for London, hosting a cultural programme with a corporate offering - open to hire for a range of purposes, including corporate, brand & community focused events.
Situated in Tottenham and just 5 minutes' walk from Meridian Water Station, Drumsheds is a staggering space in scale and design leaves a lasting impression. The industrial building has a machine-made feel, with soaring ceilings and expansive rooms that can hold up to 15,000 guests. The original features and the layout of the unique warehouse have been left intact providing access to old lift shafts, loading bays, sprawling floors and machinery as the backdrop to this impressive space.
The venue's specifications and layout are fluid, with flexible, hybrid areas that can be divided and adapted for multiple purposes including large-scale music shows, film sets, fashion shows, brand and corporate events and beyond.
Spaces at Drumsheds
The Main Space of Drumsheds: X-Room is one of the largest warehouse spaces in London. A raw, rare, industrial space. Soaring ceilings. Sprawling floors. 10,202 sq m of versatile, hybrid and multi-functional venue space that can accommodate up to 15,000 people and a variety of large-scale activations, all with an in-house stage, PA and rigging, and green rooms.
Drumsheds Second Space: Y-Room can accommodate a capacity of 5,000. Slightly smaller but with the same raw, industrial feel. The space boasts a flexible layout and a range of facilities, including a stage, PA system, power, and rigging systems. It is perfect for standalone, ticketed culture and music right through to fashion shows, filming or something else entirely. Whatever you're into, this room will redefine it.
Z-Room is a smaller space, with a capacity of 1,000. Offering a smaller, more intimate space, the room provides an excellent connector between the other two spaces. Equipped with power, and rigging systems, this area is perfect for more exclusive events or functions requiring a more intimate atmosphere.
All of the unique spaces have scope for high scale, experimental production & lighting, allowing for clients to craft a user experience catering to their specific needs.
Located in the North London's industrial Meridian Water zone, Drumsheds is easily accessible via road, tube, rail and buses. The space also boasts significant outdoor space perfect for unit base or parking requirements.
The Venue Search London team are on the pulse with all new London venue openings, so please do drop them an email or give them a call on 0207 870 9305 to discuss your next event brief.