VSL's Top 5 New Christmas Party Venues for 2023
Wednesday 20 September 2023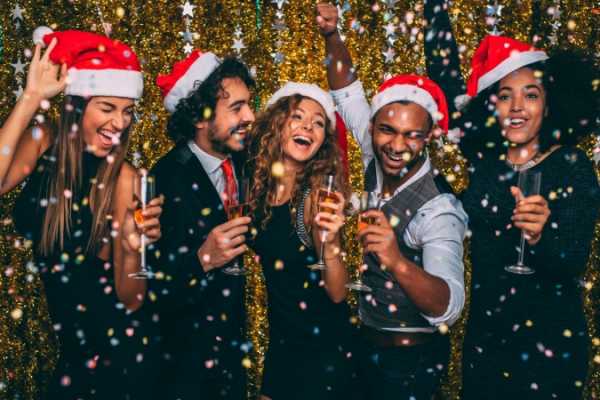 With Christmas party season fast approaching and many popular venues now completely sold out, VSL have put together our top 5 new Christmas party venues, that you may want to consider when searching for your Christmas party spot this year...
It's hard to believe that in just 10 weeks time the London Christmas party season will be in full swing. With that in mind, VSL thought now would be the perfect time to share some of our favourite new London venues, just in time for the end-of-year celebrations!
There is always a lot of excitement and interest in staging an event in a new venue, particularly since none of the guests will have likely visited before and this can also be a great way to ensure great attendance for your seasonal party.
We recognise it can be particularly hard for company organisers to keep up with the latest new venue openings in London, but here at Venue Search London we spend many hours visiting new venues to ensure they are up to scratch and ready to deliver fantastic events from the get go.
Prepare to be dazzled, inspired, and transported into a world of festive magic and joy as VSL present the Top 5 Most Exciting Christmas party venues in London this year...
73 Waterloo
73 Waterloo is an extravagantly lavish venue that provides a wonderfully festive setting for your Christmas party celebrations. The Grade II listed building has recently undergone a multi-million renovation and now provides an incredible blank canvas church setting; just in time for 2023 Christmas party hire! The venue is spacious and can accommodate anywhere from 250 guests seated and up to 500 standing. The venue also features Christmas theming as an extra added touch this – think glitz, glamour and sparkle in this vintage Christmas in Tinseltown. Anybody hosting a party at 73 Waterloo is guaranteed to be transported into a world of festive wonder and holiday cheer.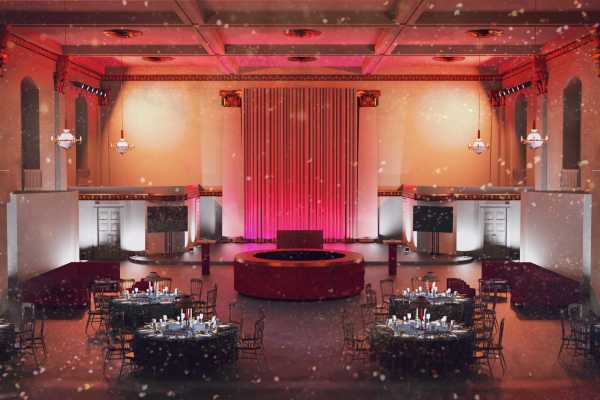 Jeru
One of London's newest hidden gems, Jeru Mayfair is a high end restaurant serving excellent Mediterranean influenced food. The venue features an exclusive private event space on the first floor with a private bar area adjacent. From the moment you step inside, you are greeted by an elegant ambiance, with warm lighting, plush seating, and tasteful decor that blends Middle Eastern flavours with rich cultural heritage. The spaces are beautifully designed in exclusive Mayfair style, with capacity for private parties and client entertaining for 85 seated and 150 for more informal standing events.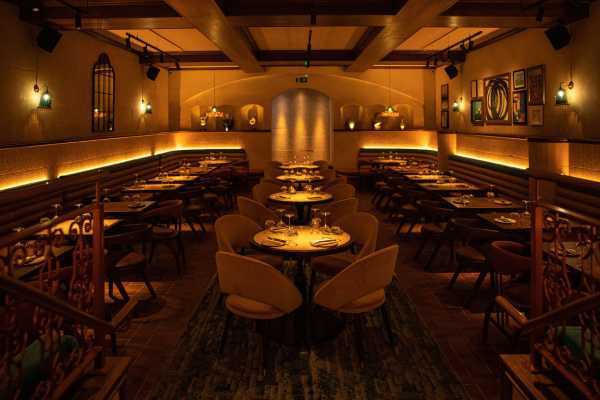 STEREO
Tucked away under Covent Garden Market, STEREO is the latest offering from Experimental Group (the same team behind Experimental Cocktail Club and London's Henrietta Hotel). This stylish venue opened in early 2023 and is inspired by the vibrant late nights of New York and London, complete with undertones of Parisian chic. STEREO can host smaller groups as well as offering exclusive venue hire for up to 600 guests. Step into a world of festive enchantment as you enter this stylish venue, that provides the perfect backdrop for a remarkable Christmas party celebration.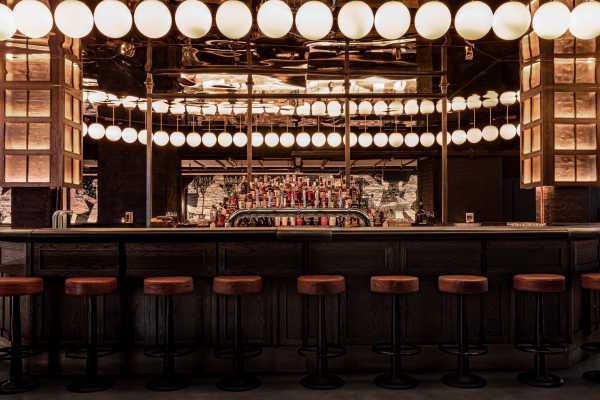 26 Leake Street
Located beneath the iconic Waterloo Station, 26 Leake Street is a unique event space offers a one-of-a-kind Christmas party experience. As you descend into the underground venue, you are greeted by the vibrant and electric atmosphere of Leake Street, known for its stunning street art and graffiti. The theming at 26 Leake Street embraces urban charm, contemporary art and an edgy backdrop; setting the stage for a truly memorable party. This stylish space is perfect for parties from 250-750 guests. With particular focus on the most important elements of a great event, the venue is committed to providing a spacious venue, engaging entertainment and good festive vibes all round; creating a memorable night for all.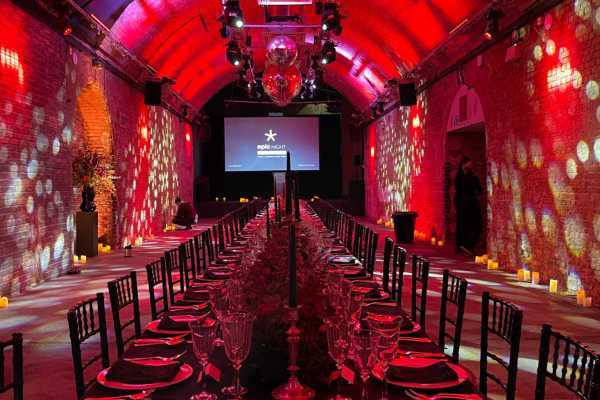 OUTERNET
HERE at OUTERNET is a truly extraordinary venue that would be an unforgettable Christmas party location. This futuristic space combines cutting-edge technology, immersive entertainment, and unparalleled theming; designed to transport guests into a realm of innovation and imagination. This venue is only around for a short period of time with a 2 week installation from 27th Nov to 8th Dec 2023. The space can accommodate 400 for a seated dinner and up to 900 for a standing reception, so if you're looking to host a Christmas party that breaks away from tradition and offers a truly unique experience, HERE at OUTERNET is the perfect venue to make that happen.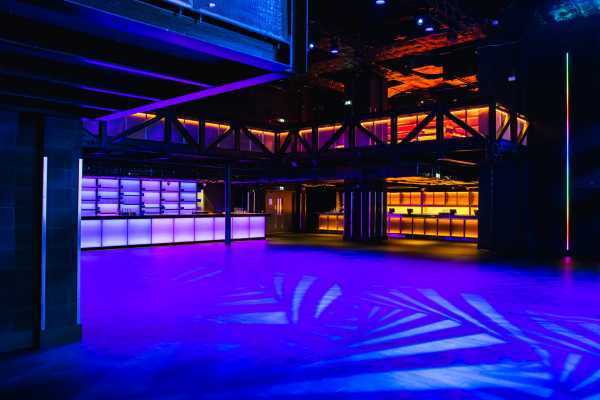 If none of the above match your required location, capacity or style, we have recently published our longer list of 17 of our favourite London Christmas party venues which may suit you better!
These are just some of many great Christmas Party venues available to hire in London. Our team of free venue finding experts are on hand to create the perfect shortlist of venues in London for your next event.
Please complete our quick enquiry form with your specific dates, budget and ideal location and we will use our experience and venue relationships to save you both time and money.
Alternatively, please send us a quick e mail or call our team now on 0207 870 9305 to discuss suitable venues for your next event.