A Night of Food, Art and Design
Thursday 16 February 2017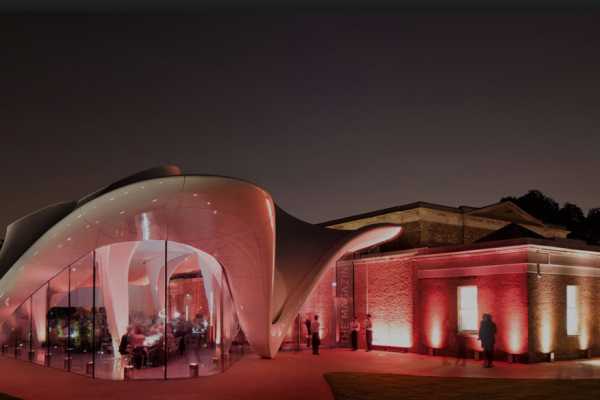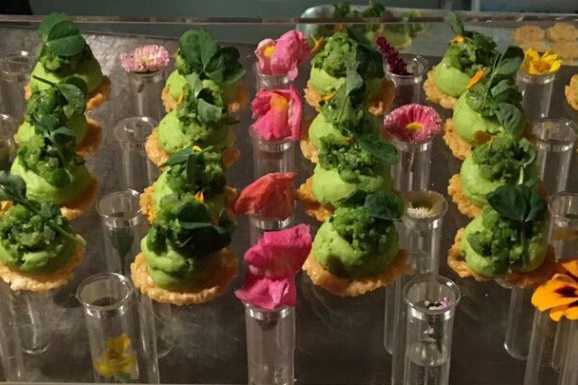 The brilliantly innovative Kofler & Kompanie and Mustard Catering have joined forces, and we were recently invited down to one of their design led restaurants to enjoy an evening of food and art, sampling their new summer canapé and cocktail menu...and what a night it was!
Situated in Hyde Park, The Magazine Restaurant which is part of the Serpentine Sackler Gallery is one of the most unique venues in London. Designed by the late Zaha Hadid, the impressive architecture of the building makes it a sight to behold, and a spectacular space to hold a high-end event.
We followed the winding path through Hyde Park lit by lanterns to be greeted by an array of summer cocktails, while we made our way through the beautiful venue with its flowing membrane roof and stunning glass walls flooding the space with natural daylight. Once we had settled in we were spoilt with a selection of summer canapés from delicious sea bass ceviche to quail egg, beautifully presented in different styles, showcasing Mustard Catering's originality and attention to detail.
As if that wasn't enough we were then given exclusive access to the Zaha Hadid exhibition next door in the Serpentine Sackler Gallery which can also be hired for events alongside the Magazine Restaurant as a drinks reception space.
It's fair to say we were seriously impressed by this venue. With only a minimal amount of lighting and AV, this space can be transformed from a daytime restaurant to a wow factor event space, and with Kofler & Kompanie and Mustard Catering taking care of the catering, your guests will be in for a real treat!
For more information on The Magazine or any of our unique venues, contact Venue Search London.
---