Find your dream London Event Venue
with our free Venue Finding Service
The most comprehensive directory with 1,779 London event spaces listed
Save Time, Money & Stress - let our unbiased experts do the hard work for you
Our service is 100% free & we can even negotiate some great venue prices

21 Reasons to Book Your Christmas Party Venue in London
Tuesday 4 February 2020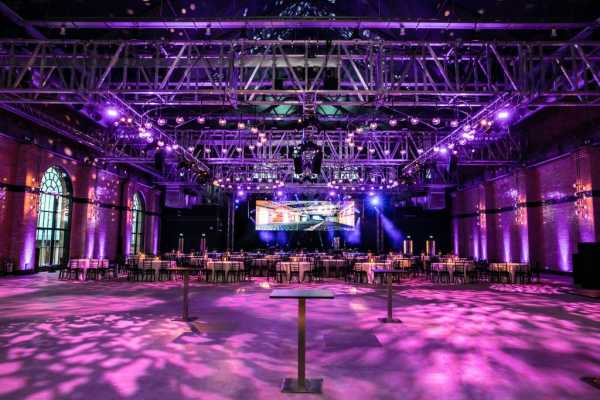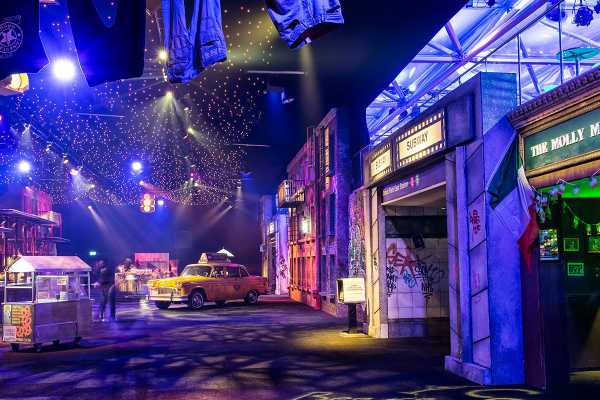 London is home to an incredible collection of world-class venues, suitable for all kinds of different Christmas parties. If you're looking for a great location for your next festive celebration, then London's hard to beat.
The best London Christmas party venues offer everything you need for a standout celebration, from a beautiful backdrop and stunning wintry decor to a knockout sound system and show stopping lighting. And of course, no Christmas party would be complete without a decadent menu from one of the capital's top caterers.

There are so many reasons to choose London for your next Christmas party, we found it hard to narrow down our list! So, if you're currently struggling to make a decision, just take a look at the following 21 reasons to pick the capital for this year's festivities.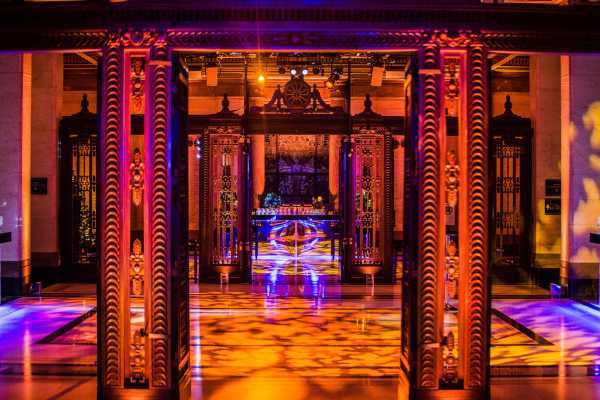 There are endless venues to choose from

There are hundreds of top quality venues in London, meaning you'll definitely be spoilt for choice when it comes to sourcing your ideal space.

Christmas party venues can be found all over London, and every area has some great spaces waiting to be discovered. We can never resist heading off the beaten track in search of brand new spaces and lesser known hidden gems.

We bet you'll be amazed at the options.


London is home to some of the world's best caterers

Catering is key to the success of any party, but we'd go so far as to say it's even more important around Christmas time.

Choosing the capital for your celebration means you'll be able to take your pick from some of the country's leading caterers.

Many top London venues have an approved list of reliable caterers, who are well versed in the venue and its facilities. Others might provide their own in-house catering team. If you choose a blank canvas for a completely bespoke event, you'll be able to choose your own London caterer and put together a unique menu for the occasion.


Entertainment options are endless

If you want to create an event that guests can't stop talking about, you'll definitely need to book some exceptional entertainers. Hosting your party in London makes it much easier to find quality entertainment, as the capital is home to so many different performers.

London Christmas parties have been known to raise the bar where entertainment is concerned, so if you want to exceed the expectations of your guests you'll need to go all out. Choose from renowned singers, mind boggling magic acts, unbelievable aerialists, riotous comedians and so much more.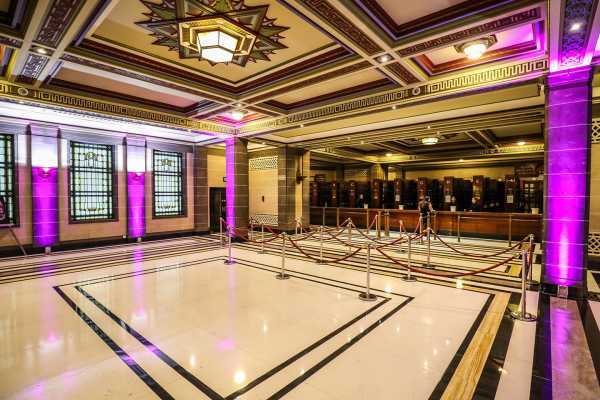 London venues are easily accessible

One of the key advantages of choosing a London venue for your event is accessibility. The capital boasts a great transport network, and the vast majority of London venues are easily reached by bus, overground, DLR or tube.

The accessibility of London venues means that guests rarely need to worry about how they'll be getting to the party, or how they'll manage to get home again afterwards. Choosing an easily accessible venue is also more cost-effective, as businesses don't usually need to foot the bill for guests' transport.


London venues come in all shapes and sizes

The extensive array of different venues available in London ranges from small rooms suitable for intimate Christmas dinners, right up to vast warehouse spaces capable of hosting thousands of guests.

The key benefit here is choice. London has so many venues that it's never difficult to find the right sized space, in the best location, at a price that suits your budget.


You'll probably discover a hidden gem

Many of London's venues are incredibly well known, and the capital's most famous spaces tend to get booked up year after year. However, great rewards await those ready to think outside of the box a little in their Christmas party planning.

London's hidden gems can be truly spectacular, and guests always appreciate being taken somewhere they never knew existed. A little surprise and intrigue adds so much to that all-important wow factor.


There are some great party packages available

Organising a Christmas party from scratch can be time-consuming - and a little stressful. But there are shortcuts available that still result in a picture-perfect party that guests love. Take Christmas party packages, for example.

Many exclusive London venues offer a few different party packages, designed to take the hassle out of organising a celebration. The party packages include everything you might need to host an epic event, from venue design, catering and decor to drinks, lighting, sound, DJs, entertainment and so much more.


You can book a world renowned events management team

A great event management team could well be your secret weapon in the lead-up to your Christmas party, so it's vital that you choose a talented, experienced team capable of delivering a faultless event.

A huge number of London venues boast their own in-house events management teams. These skilled professionals know their venues inside and out, and always go above and beyond to help their clients create magical events.

Consider venues with events management included if you want to take a weight off your shoulders as you plan your party.


Plenty of blank canvas venues are available

Thinking of creating an otherworldly event with the help of your own collection of handpicked suppliers? Well in London you'll be able to do just that. The capital's blank canvas spaces offer the ideal backdrop to the most creative, original events.

Look out for sleek, minimal blank canvas venues that allow for complete customisation. You'll find spaces fitting the bill all over the capital, and some even come with events management support to make life that little bit easier.


Guests love celebrating in the capital

There's just something about London. Guests can't resist a celebration in the capital - and neither can we!

As the winter months roll in and the Christmas decorations start to light up London's streets, the place takes on a magical new look. And the atmosphere is just perfect for festive entertaining.


You'll find a venue that ticks every box

The endless selection of venues available in London means it's possible to find the perfect space for all kinds of different requirements.

With so many locations to choose from, our venue team can source an array of spaces to suit our clients' needs. Whether you're looking for a space that's a specific size, you'd like views over the river, you want to remain near a certain station or you're hoping for a distinct type of decor, we'll be able to help.


You could choose a standout cocktail menu from expert mixologists

Christmas cocktails have the potential to dramatically improve a party! With talented mixologists available to hire for parties all over London, you'll be able to put together an amazing festive cocktail menu.

Opt for a few old classics like the Old Fashioned, Negroni or Espresso Martini, or go one step further and ask your mixologists to put a festive spin on traditional favourites. Christmas mojito, anyone?


The capital's audiovisual teams are second to none

If show-stopping lighting and first-class sound systems feature highly on your list of priorities, then we definitely recommend choosing a London Christmas party venue.

Many London venues come complete with their own in-house audiovisual teams, who are on hand to assist during the planning process and on the day itself. Their knowledge and experience of the venue may well prove invaluable as you put together your perfect AV package.


Reliable transport links make life easier for guests

Venues in remote locations can make stunning settings for Christmas parties. But if you want to make life easier for your guests, it's a good idea to choose a centrally-located London space.

The best London Christmas party venues are often just a stone's throw from an underground station, and many venues are easily accessed by several different tube lines. Consider where your guests will be coming from, and where they'll need to travel to after the event, to make sure your venue choice keeps things simple for all attending.


Explore a new area of the capital and invite guests somewhere new

Many of us tend to stick to the areas we know when we're out celebrating in the capital, but travel just a few stops further on the tube and you might find an incredible space that's completely new to you and your guests.

Choosing London for your party enables you to start a little journey of discovery, and who knows where it could take you. With our team of experts on hand, you'll learn all about the capital's best kept secrets, and you might just find a top secret space that's perfect for your party. Go exploring - your guests will thank you for it!


Make it a day to remember with sightseeing and activities

Whether your guests are London-based or not, we highly recommend adding a few extra activities to help build excitement in the run-up to your big event.

If guests are travelling into London for the party, you could host a warm-up activity to welcome them on arrival.

Make the most of the world-class setting by taking guests on a treasure hunt around the capital, or even a speedboat tour of the Thames. If guests don't have far to travel, you could invite them to meet at a top secret London location, where a traditional Christmas market and magical festive lights await.


The capital's historic venues make for an unforgettable celebration

Brand new spaces never fail to capture our imaginations, but so too do historic venues with many a tale to tell. London's more traditional venues make stunning settings for Christmas parties.

The capital's historic spaces boast stunning architecture and a wonderful atmosphere, and plenty are also perfectly situated in the very heart of the city. Choose from exquisite museum spaces, galleries and fascinating halls that are packed full of period features.


Cutting edge modern spaces set the scene for epic parties

If you're planning a more modern affair, then you won't be disappointed by the most recent additions to the London venue scene.

Cutting edge London spaces never fail to impress, and there are some great options available for festive entertaining this year. Opt for a brand new blank canvas venues, host a party at a state of the art club space or choose one of the capital's world famous street food markets for your festivities.


You'll have no trouble accommodating guests before and after the event

If guests aren't London-based, then deciding on how to accommodate them after the party will be a key part of your planning process. Thankfully, London makes life easy where this is concerned too.

The capital is of course home to a huge number of great hotels, and all top London venues have accommodation within easy reach of them. Consider accommodation during your venue search and you'll have no trouble finding the perfect hotel for weary partygoers.


You could book leading street food vendors

Street food is taking the events world by storm at the moment, and it's absolutely perfect for Christmas parties.

This informal style of eating really helps to get guests talking, and it also enables party planners to provide a better range of different menu options, to suit all preferences. London's street food vendors are well-known for the fantastic quality of their food. Take a look at one of the capital's best-known food markets to whet your appetite.


London is the life and soul of the party

If you want to put on an event that your guests will never forget, it's got to be London.

London's venues are world-famous, for good reason. There are hundreds of exceptional event spaces to choose from in London, with venues suitable for all kinds of Christmas parties.

Explore all the capital has to offer and create a Christmas party that's out of this world. 'Tis the season, after all.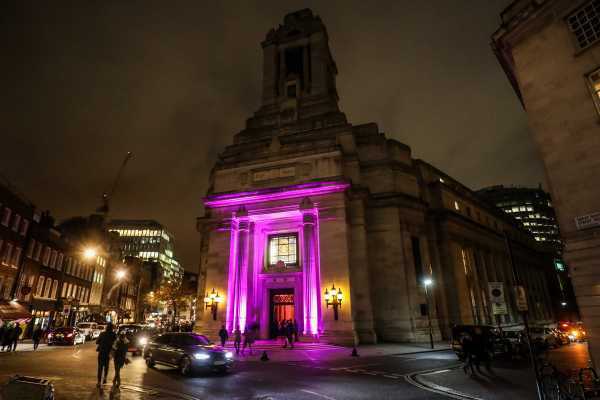 Have we managed to convince you?

If the answer's yes then why not get in touch with our team to find out more about the best London Christmas party venues available this year.

We're on hand to help you narrow down the options, and discover the perfect venue for your Christmas party. Give us a call today and we'll talk you through your options.