7 Top Tips & Common Mistakes To Avoid When Planning Your Christmas Party...
Friday 17 November 2023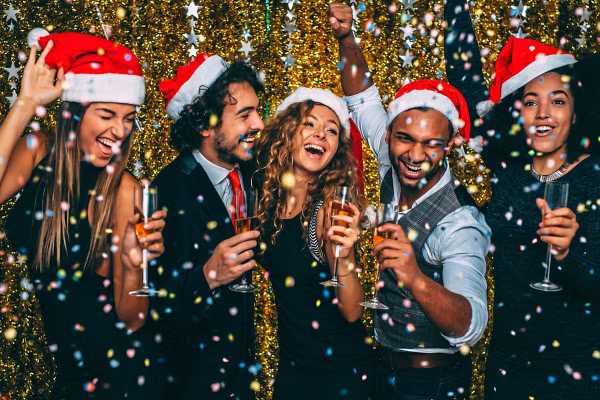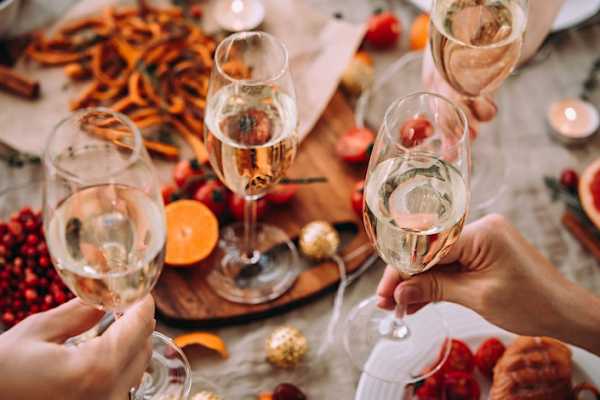 With Christmas party season just around the corner, we have compiled a list of our top tips and common mistakes to avoid when booking your Christmas party venue; to help ease your party-planning woes and ensure your company Christmas party is without a doubt the highlight of the festive season!
Whether you're planning an intimate festive gathering for your team or an elaborate drinks reception for all employees, there are several critical factors to consider ahead of searching for the perfect venue. With numerous details to coordinate, it's crucial to be aware of common mistakes that can easily derail your plans. To ensure your event runs without a hitch, we've compiled a list of the top seven tips and common mistakes to avoid when organising your Christmas party. From choosing the perfect venue to managing your budget effectively, this article will guide you through the process of planning a memorable and stress-free Christmas celebration.
1) Neglecting the details
Before beginning your venue search, there are several important details that you should consider before getting stuck in. These details will help you to determine the size and location of the venue, as well as the availability and costs. It is vital you have a rough idea of your guest numbers, as this will ultimately help you choose a space that can accommodate all your attendees. Additionally, knowing the preferred area for your venue, the preferred date and your budget will further guide your search. If you begin your search without these key details, you risk wasting time and effort. Undeniably circumstances change and details may need to be amended later down the line, this is fine! It just helps the entire process if you have an idea of the core details. Therefore, it is crucial to brainstorm, confirm and finalise these details with your team before starting the venue search. By doing so, you can streamline the process and find suitable spaces much more efficiently.
2) Choosing a venue that's too big
The size of the chosen venue can greatly impact the atmosphere and overall experience of an event. There's nothing worse than walking into a space that feels as though you're the only person on the dance-floor! A venue that is just the right size for the expected numbers allows for better interactions and connections amongst the guests. From experience, we have found that choosing a venue that is too large can create a sense of emptiness and detachment, which is not what you want during the festive season! Opting for a smaller venue can firstly, be more cost-effective and make logistics easier. Having a backup plan for unexpected guest numbers is always a good idea. Ultimately, selecting the right-sized venue is crucial to creating a memorable and enjoyable event for everyone involved.
3) Think outside the (location) box!
Over the past few years it is evident working patterns have changed. There has been a shift where employees distribute their time across the office and home, with more and more people taking a flexible and more hybrid approach. This means that finding a location close to the office is not such a big deal anymore! If it makes sense for most of your employees to get to a venue outside of central London, consider it! There's lots of beautiful options available and you'll get a better rate.
4) Consider extras...
A number of London venues offer a range of entertainment packages for Christmas parties, which usually include everything you'll need to put on a great celebration. Opting for a venue with ready-made packages can make the planning process a hell of a lot easier and help you stay within budget. These packages more often than not take care of details like venue hire, food and beverage, AV equipment, decorations, staffing etc. saving you time and effort. Consider your preferences and needs when choosing a venue, as a hands-on approach may be more suitable in certain cases. However, if convenience and cost-effectiveness are important to you, a ready-made party package could be the ideal solution.
5) Not thinking about event management
Having a great event management team can help to make the event planning process much easier. In London, many party venues have in-house event management teams that collaborate with clients to ensure the event turns out as envisioned. When searching for a venue, you should discuss your event management needs and gather information on the services provided. A strong partnership with your event management team is crucial for executing your vision flawlessly and ensuring your guests have the best possible experience. Our partners at Story Events entertain thousands of Christmas party goers every year and can deliver great planning and onsite support for your upcoming Christmas party. Working with a knowledgeable team like Story Events, can simplify and enhance your party planning experience.
6) Not comparing different prices and packages
London's top venues offer a varied set of prices and packages for the Christmas period, which is why party budgets are so important in the early days of any venue search. Some venues may offer discounted rates for weekdays or off-peak times, so it's worth considering alternative days for your party, for example a Monday or a Tuesday could see you bag a real bargain! By being flexible with the date of your event, you may be able to secure a more exclusive and sought-after venue at a lower cost. This can be especially beneficial if the venue is more important to you than the specific day or time of the event. Take the time to compare different options and explore what you could achieve within your party budget.
7) Budget...
The majority of corporates are restricted by a £150 per person budget for tax purposes. If you host an annual work party and the costs come to less than £150 per person, your company save on tax. This cap, however, has not changed in several years and sadly, costs have risen dramatically. Speak to your finance team to be certain of your budget before embarking on the search, and go into the search with realistic expectations. Understand that you may need to compromise on certain aspects or adjust your plans to fit within the budget. By being flexible and open to change, this will help you find alternative options that still create a fun and memorable experience for your team. Remember, the main goal is to celebrate and appreciate your team's hard work, so focus on creating a positive and inclusive atmosphere rather than solely relying on extravagant elements!
So with all that in mind.. we reckon it's time to begin your search for a Christmas party venue (if you haven'y already!) Our expert team knows all about London's best party venues, and would be happy to divulge a few of our closely guarded secrets. Just fill in our free venue search form to tell us what you're looking for, and we'll be in touch with a list of beautiful spaces that fit the bill. The best bit is, it won't cost you a penny... our venue finding service is completely free of charge, and we promise to respond to your request within an hour. So, what are you waiting for?