Find your dream London Event Venue
with our free Venue Finding Service
The most comprehensive directory with 1,756 London event spaces listed
Save Time, Money & Stress - let our unbiased experts do the hard work for you
Our service is 100% free & we can even negotiate some great venue prices

6 Top Tips for Choosing Your Ideal London Conference Venue
Tuesday 9 October 2018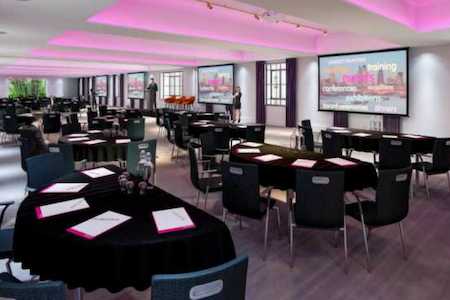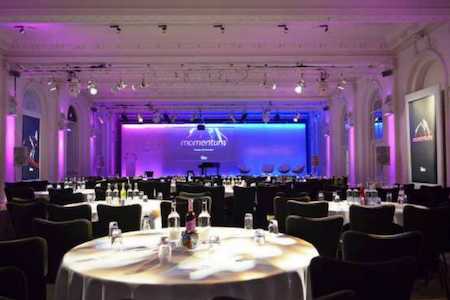 Our wonderful capital is blessed with the widest range of meeting and conference venues of any European City. But being spoilt for choice is a double-edged sword, since finding the perfect venue from so many options can be a daunting task for even the most seasoned event booker.
We all know that if you require accommodation then using a hotel is a "no-brainer", so we are going to focus on our top tips for finding the best non-residential venue:
Location – This is more critical if you are selling tickets or trying to attract optional delegates (i.e. people who have no obligation to attend – generally clients or prospects). Location is, in part, about perception – how difficult do people believe it is to get there – rather than the reality. Currently the Docklands is a case in point here, since its much easier to get there via the excellent Jubilee and DLR Lines, than most people think. Proximity to Tube stations is a very important factor, as are Mainline Stations for those coming into London.
Look and feel – Again a high profile venue can be a big draw for optional delegates and can add to the profile and perception of an event and can help reinforce brand values and perceptions. Holding a fashion or internet related conference in a Victorian warehouse in Brick Lane or Shoreditch, or a political or economic conference in a well-known central Westminster conference venue will all add to improved, even if subliminal, band values via association with the area.
Ancient or modern? – Again this should be driven by the brand to a certain extent but this is also a battle between having a contemporary London conference venue which is "event ready", with fully installed AV, sound and lighting or a more "bespoke" traditional space which may have more of a wow factor but may require additional spend and time to get "fit for purpose" for a conference. We love the new ETC County Hall as an example of a new venue and One Marylebone as an inspirational historical setting. (Please see a case study from our partners at Story Events to see how this amazing space can be transformed for a high impact conference).
Get the numbers right – Sounds easy, but some event buyers sign a contract without a full understanding of those hidden extras that can come up and bite you in the run up to your meeting. Check that you have all the sound, AV, Wifi, breakout rooms and catering that you need before you sign the contract and that the contract clearly lists what you are planning to buy to deliver your London conference. The other important number is the delegates. Make sure the venue has the capacity to handle the maximum potential audience but is not so big as to look half full based on your median expected attendance.
Burn some shoe leather! – Don't think for one moment that you can choose your venue online, unless it is for a small meeting room for tomorrow or next week. There is no replacement for going out and seeing around 4-8 potential venues, meeting the managers and getting a real feel for each venue on your shortlist. Make sure that you allow at least an hour per visit and try to do your site visits over one or two days so you can compare from memory (with the help of some written notes of course!).
And finally….
Use a Free Venue Finder – You will, of course, expect us to say that, but why ever not, we ask? Here at Venue Search London, we have a dedicated team of five experts who regularly visit and book the best London Conference venues and we can quickly draw up the very best shortlist, having checked availability and prices for you. We earn commissions from the venues, so this is free service to event buyers that will save precious time and money (we know where the best deals are!).
And the really clever thing is that, since you are contracting directly with the venue, no-one in your company needs to know you have used a free London Venue Finder, leaving you to take all the credit for finding the perfect London conference space – What's not to like about that! Start your free venue search now.