Find your dream London Event Venue
with our free Venue Finding Service
The most comprehensive directory with 1,564 London event spaces listed
Save Time, Money & Stress - let our unbiased experts do the hard work for you
Our service is 100% free & we can even negotiate some great venue prices

Exhibitions done differently at Altitude London
Wednesday 20 February 2019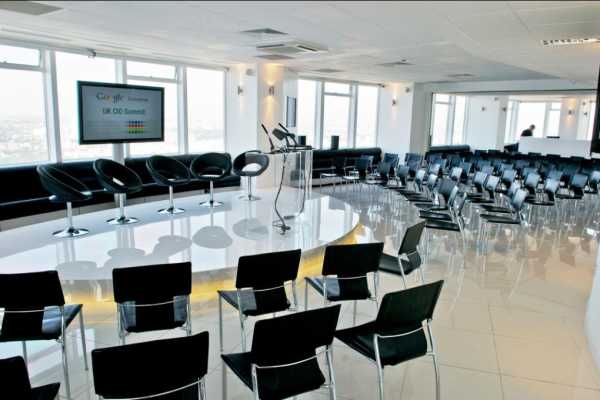 We've all been to an exhibition or conference which seems to be happening around us rather than drawing us in, however at Altitude London that's not the way they like to do things. Nowadays, it's important for organisers to offer their guests more added value than a simple space and a few stands.
So, how can event professionals ensure that they're immersing guests into the exhibition experience rather than disengaging them?
Thought leadership
One of the best ways to ensure attendees remain engaged during an exhibition is the use of thought leadership presentations, workshops and panels. The modern consumer craves experiences which offer the opportunity to learn and develop, so introducing an industry expert to share some wisdom, is a great way to strengthen your event programme and create a more immersive overall experience.
Interactivity
This is something that should be part of any event, but even more so at exhibitions. Nothing helps people connect with a brand, product or service better than a chance to get up-close and personal with it. Exhibitors should aim to offer an element of interactivity to take guests from a passive audience member to a willing participant. This could be done through competitions, networking areas or a Q&A. Anything which pulls attendees to the centre of the event experience and gives them a good reason to interact, not only with the exhibitors, but other guests too, will make for a much higher return on experience.
An inspiring setting
Having a fantastic exhibition programme with learning opportunities and interactive elements is key, however, having an inspiring setting, so it's important to ensure your venue is uplifting your event experience rather than dampening it.
The Sky Loft and Altitude 360 spaces at Altitude London, offer wrap-around views of the London skyline and the river Thames, while flooding the spaces with natural light. Guests often make use of these views for photo opportunities, a quick selfie or as the striking backdrop to an element of their event. This gives guests a strong reason to share their experience and makes for a much more inspirational setting than your typical exhibition centre!
To ensure the events at Altitude London always offer something different, they recently introduced the #eventsgonewild initiative which focuses on the added value elements, which take an exhibition to the next level and increase ROI. This could be anything from themed street food stations and DIY smoothie bars, to bean bag seating and window pens which allow guests to scribble on the windows during brainstorming!
The key takeaway to consider is the fact that visitors are no longer content with attending an exhibition if there isn't something to gain which they couldn't get somewhere else. Combining thought leadership sessions, interactivity and an inspiring setting, and you'll be well on your way to taking your exhibition game to the next level.
Content provided by Amber Holdforth, Sales Director at Altitude London