Find your dream London Event Venue
with our free Venue Finding Service
The most comprehensive directory with 1,759 London event spaces listed
Save Time, Money & Stress - let our unbiased experts do the hard work for you
Our service is 100% free & we can even negotiate some great venue prices

17 Entertainment Ideas for your Christmas Party Venue
Wednesday 4 March 2020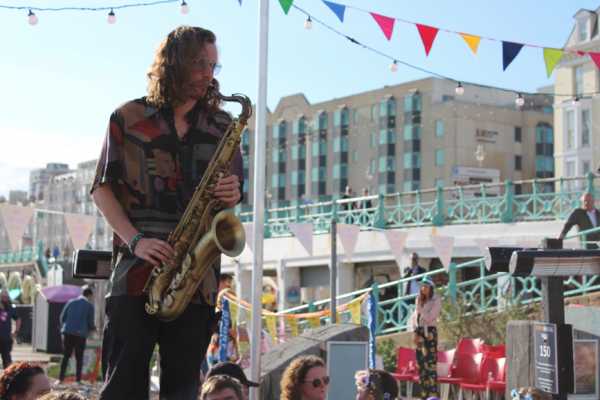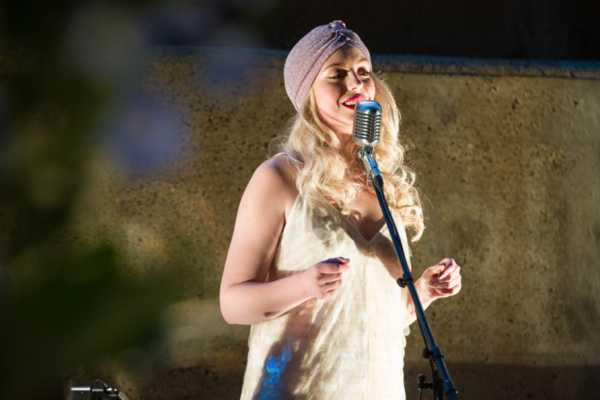 If you're planning a Christmas party then no doubt entertainment will feature highly on your list of priorities. Great entertainment can take a party to the next level, impressing guests and really getting the party started.
At Christmas, there are plenty of amazing performers to choose from - particularly if you choose one of our party venues in London for your celebrations. Options range from traditional favourites like live bands, circus acts and photo booths to attention-grabbing acts that really push the boundaries of party entertainment. Look out for robots, bubble entertainers and glowing zygote balls this Christmas too!

Take a look at our top 17 entertainment ideas for your next Christmas party and prepare to be inspired.


Live Band

A live band is the go to entertainment option for all kinds of different celebrations, and Christmas parties are no exception.

Live bands can transform the atmosphere of a party within minutes, getting everyone in the celebratory mood. All it takes is that one hit song that everyone knows the words to!

There are hundreds of fantastic live bands to choose from in London, with options to suit all kinds of different parties. No matter what kind of band you're after, you'll have no trouble finding a talented band to get those feet on the dance floor.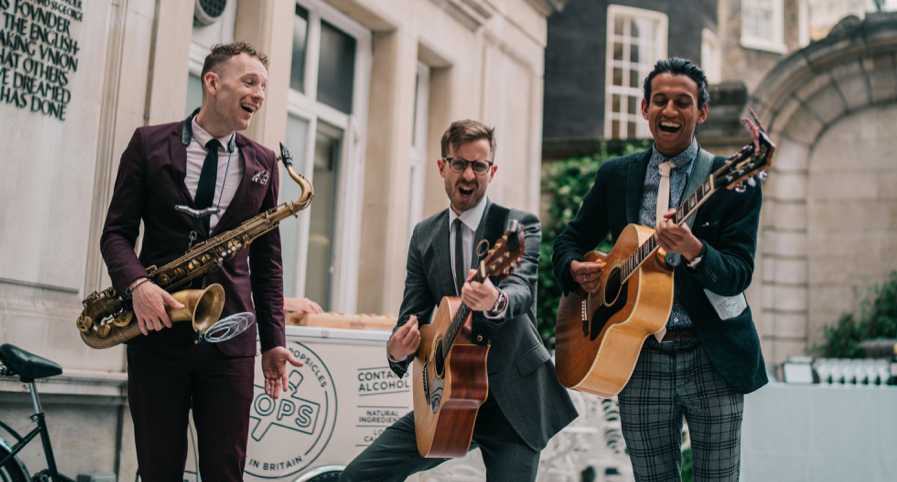 Photo Booth

Photo booths regularly appear at Christmas parties, and they always make a welcome addition to the evening's entertainment. Guests love being able to capture those fun moments, and they relish the opportunity to create a memento of the event to take home with them.

Some party photo booths even enable guests to share snaps of the event directly to their social channels, helping to boost exposure and generate a great buzz around the festivities. Create your own event hashtag and encourage guests to share their snaps throughout the party and your event could soon be the talk of the town.


Magician

Magicians are definitely not just for children's parties! The capital's best magicians never fail to leave guests lost for words, as they unveil compelling magic tricks that no one can quite get their heads around.

Close-up magicians work brilliantly at Christmas parties. They can entertain guests at their tables during the meal or before the main event begins.You could even make magic the main attraction by booking a mesmerising magic show to get the party started.

There are plenty of different magicians to choose from for parties. You won't believe some of the tricks they have up their sleeves.


Comedian

Give guests a giggle by booking a comedian for this year's Christmas party. Choose a comedian to host the evening's entertainment, or book a big name comedian for a Christmas stand-up show at a top London venue.

Comedians can be hired for all kinds of Christmas parties. They work well at smaller more intimate gatherings, but they can also really lighten the mood for large-scale festive celebrations too.

Depending on your budget, you could book a renowned comedian that you know your guests will recognise, or even compile a short show featuring a few different acts.


Circus Acts

Universally popular with both the young and old, circus acts never go out of style. In fact, they just become more and more unbelievable!

Today's top circus acts range from acrobats and jugglers to fire-eaters, aerial performers and contortionists.

If you're planning a circus-themed party, you'll definitely want to hire some of the capital's best circus performers. Take your pick from a huge collection of talented performers and put together the ultimate circus-inspired celebration.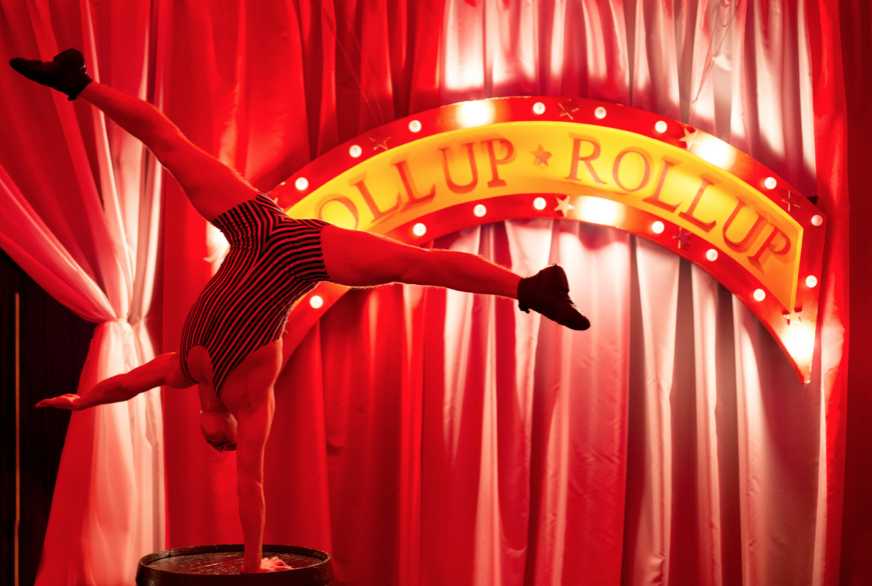 Silhouette Artist

Guests love performers who can create unique, bespoke souvenirs for them to take home. A silhouette artist might sound a little out of the ordinary, but we guarantee this unusual idea will prove a hit with attendees.

Silhouette artists create incredibly intricate designs, at the speed of light. Your guests will be amazed and enthralled as the artist presents a series of miniature masterpieces to everyone at the table.

Perfect for seated dinners and more informal gatherings alike, a silhouette artist is a great option for those looking for something a little bit different.


Light Show

The wonders of modern technology never cease to amaze us, and when you experience the capabilities of a cutting edge light show you'll soon see why!

Light shows work brilliantly at Christmas parties, particularly as the entire event tends to take place after dusk. Light shows can take place outside, greeting guests as they enter the venue, or they can be kept under wraps until later on in the event, when guests are seated and you have their full attention.

There are plenty of different light show options available to event organisers, ranging from LED dance floors to light juggling, light dancing and light walkers.


Coffee Artist

Coffee is always a good idea. But instead of serving coffee at the table as guests finish their meals, why not make a show of your coffee service by adding a touch of theatre to proceedings?

Coffee artists create incredible designs using just the foam at the top of a cup of coffee. During an event, these talented artists will amaze guests, bringing beautiful patterns and pictures to life before their very eyes. And once the masterpiece is complete and it's ready to drink, guests won't be able to resist snapping a photo of their show stopping drink to share on their social channels.


Event Wall

Encouraging guests to share photographs from an event is often a key concern for event organisers, and an event wall can be a great help here.

Not only are event walls infinitely entertaining, they have an amazing ability to persuade even the most coy guests to strike a pose and share the snap!

Event walls can be fully branded, and offer guests a red carpet experience that they'll relish.

Create your own bespoke event wall using your company branding, or design a logo and identity for the event and show it off via a custom event wall that takes pride of place in your venue.


Art Exhibition

The hustle and bustle of a big event can sometimes feel a little overwhelming, so it's a great idea to add a few areas where guests can chill out and escape for a little while.

If you're planning to host your event at one of London's world-famous museums or galleries, you may well find that you have the option of incorporating an exhibition into the event itself. This could be by hosting your event within the existing exhibition space, or by giving guests the option to head off on a guided tour of a current show before or during the party.

Make the most of the full potential of your chosen venue and let guests explore.


Sand Art

Sand art hit the headlines when it appeared on Britain's Got Talent, but few guests have seen the effect of sand art in real life.

If you're looking for extraordinary entertainment that goes way above and beyond your guests' expectations, then this is definitely one to consider. Book a talented artist to create a sand art show just for your event, and sit back and watch as jaws hit the floor!

Sand art shows are completely captivating, compelling and incredibly beautiful to watch.


Robots

Robots can do anything these days, and our fascination with them shows no sign of waning. With robots now staffing hotels, serving drinks and doing our laundry, isn't it about time we started to put their skills to the test at events?

Robots can be used for all kinds of entertainment. They can serve guests, they can move to the music and they can even pose for selfies with your attendees. Why not book a few robots for this year's Christmas party and see exactly what they can do!
Aerial Performers

If you're planning a party in a vast, dramatic space then you should definitely consider hiring aerial performers. These talented entertainers cascade from ribbons attached to the ceiling, and the effect is absolutely incredible.

Aerial performers make a great addition to Christmas parties. They have an amazing ability to set the tone for a captivating evening of entertainment.

There are numerous aerial options to choose from, ranging from aerial hoop and aerial silks, to aerial rope and trapeze performers. Depending on the space you have available you might want to choose one or several of these options.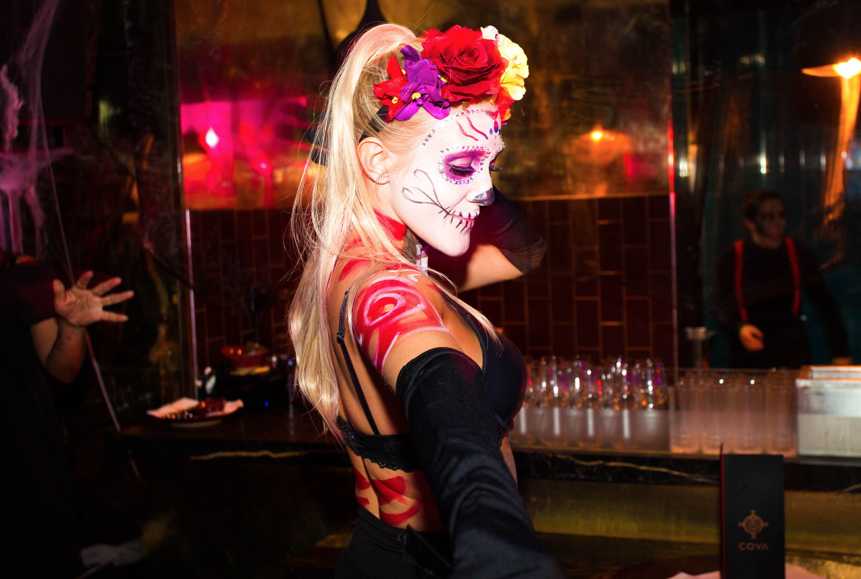 Snow

A white Christmas is hard to come by in London, but that doesn't mean that snow is off limits for events. To take the pressure out of weather watching, why not pre-book your own snow shower for your next Christmas party?

Snow machines can be used in the entrance to your venue, creating a magical first impression as guests enter the space. They also work well over the dance floor, and can be used to get the party started or create a big impact for the grand finale.

We can't think of a better way to create a real winter wonderland.


Human Tables

Serve your Christmas cocktails and canapes in a more exciting way with the help of human tables!

Human tables really are a sight to behold, and they can be fully themed according to the specific design of your event.

For instance, if you're planning a winter wonderland event at one of our exclusive party venues in London you could have snow-capped human tables mingling with guests as they serve frozen cocktails and winter warmers.

If your party is more traditional, you could keep things classic with human tables serving up chilled glasses of champagne as guests arrive.

Human tables can even be lit using LED lighting, a dramatic effect that really helps to engage guests and make your party stand out. Encourage guests to interact with the human tables and embrace the madness of the evening's celebrations!


Bubble Entertainers

Bubble shows are great fun, and appeal to the child in all of us.

This Christmas, you could book a bubble entertainer to amuse your guests. Encased within a giant bubble, these talented performers create captivating miniature shows that will definitely catch the attention of your guests.

Bubble entertainers are a great welcoming act. They're perfect for those initial reception drinks, and will keep guests amused before it's time to head into the main area of your venue to be seated for their Christmas meal.

Choose bubble entertainers for your party and you can rest assured that there will never be a dull moment.


Zygote Balls

Zygote balls are the most amazing giant light up globes. The two meter inflatable balls are filled with helium, and each one hides an LED light core.

Zygote balls are designed to bounce around your dance floor area above guests' heads, while they dance the night away.

When guests hit the zygote balls they light up. The lights then slowly fade until the LED globes are propelled back into the air again.

The effect of several giant zygote balls springing around the dance floor as music blares from the speakers is absolutely incredible. Guests will be amazed by the impact of these vast, interactive lights as they all gleam and glimmer in unison.

Zygote lights can even change in accordance with the music, for a really dramatic look that guests definitely won't fail to notice. Pair this with a live band and you're on to a winner.


Christmas is the season of entertaining, so mark the occasion with a show-stopping celebration that's engaging, inspiring and as entertaining as can be.

Whether you're looking for comedic entertainment, a chart-topping band, magicians and circus performers or high tech additions like robots and interactive lighting, you won't be disappointed by the range of performers available for party venues in London.

This Christmas, take your pick from a vast selection of different entertainers and put together a unique, action-packed festival of fun. With so many different options to choose from, you'll have no trouble creating a Christmas party to remember.

For more information on Christmas party entertainment, don't hesitate to contact our team at hello@venuesearchlondon.com or call us on 0207 870 9305