Find your dream London Event Venue
with our free Venue Finding Service
The most comprehensive directory with 1,810 London event spaces listed
Save Time, Money & Stress - let our unbiased experts do the hard work for you
Our service is 100% free & we can even negotiate some great venue prices

19 Mistakes to Avoid When Choosing Your Christmas Party Venue in London
Friday 22 May 2020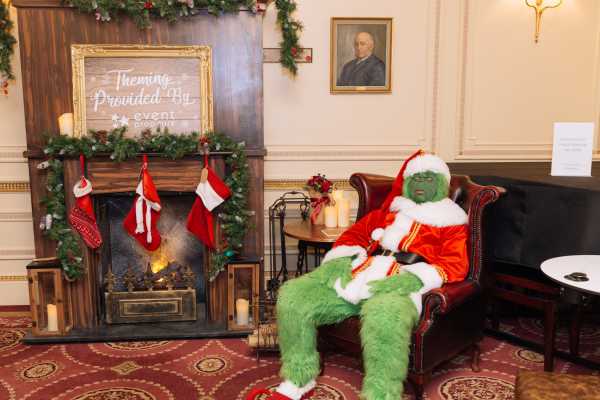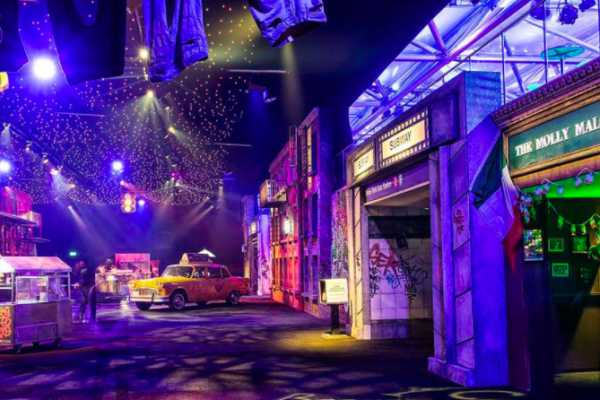 Even in a normal year, the prospect of choosing a Christmas party venue in London can sometimes seem like a daunting task. After all, there are so many different requirements to consider, and there's so much planning to be done! But there's no need to worry...
London is home to so many amazing spaces, you'll likely find that you're spoilt for choice when it comes to choosing the perfect place for that all-important Christmas celebration.

With stunning venues located all over the capital, there really is a space to suit every party. And if you're struggling to find the best spaces for your company's needs, you can always fill in our quick free venue search form and find out all about the ideal venues for you.

Before you dive straight into your venue search, it's a good idea to consider some of the most common mistakes that party planners make when choosing their office Christmas party venues. Here are 19 mistakes to avoid when choosing your Christmas party venue in London.


Neglecting the details

Before the venue search begins, there are a few details that you'll need to know.

Firstly, you'll need a rough idea of your guest numbers. Without that, it's very difficult to decide on the size of space that you'll need. You'll also need to know which area you'd like your venue to be located in, you'll need some idea of the best dates and days of the week for your attendees and you'll need to know what your budget is.

Once you've narrowed down on these details, you'll find it far easier to find suitable spaces.


Choosing a venue that's too big

When party planners aren't 100% sure of guest numbers, it can be tempting to opt for a venue with more space than required… just in case. In our experience this plan can backfire, as you may well find that the space feels too vast and roomy on the day of the event.

An overly large venue can significantly impact the party atmosphere and make your event feel half full, even if all of your guests have turned up! Instead, opt for a space with a capacity as close as possible to your planned guest numbers. That way your venue will be full and the atmosphere will be electric.


Opting for a venue that's tricky for guests to get to

Cast your eye over the details of a beautiful, secluded event space that's a fair way out of London and it's easy to be swayed into thinking about party venues that involve a little more travelling.

If you're planning to provide transport for guests and accommodation after the event, then a more remote event space isn't necessarily a bad idea. But if guests are expected to arrange travel themselves then we always suggest booking a space that's as easy as possible for them to get to.

Remember, you'll need to think about how guests are getting to the party from your workplace, and how they'll be getting home again when the party draws to a close in the early hours.


Not having enough space

Flexibility is another key consideration when choosing your party venue.

Whilst it's a good idea to ensure that the space you choose isn't too large for your guest numbers, you'll also want to retain some flexibility in case your guest numbers do increase in the run-up to the event.

Make sure your venue can accommodate a few extra attendees if numbers do increase, and speak to your event management about any deadlines concerning changes to guest numbers.


Overlooking local transport links

The vast majority of guests celebrating at London Christmas parties travel to and from the event using public transport. Many London venues benefit from great transport links within walking distance, a factor that makes life a lot easier for guests before and after the party.

When thinking about your party venue, make sure you factor in all available transport links. Think about how your guests will be getting home, and which venues might make the journey faster and easier for them.

If you choose a venue that's easily accessible, you'll likely find that more guests attend the event, and they may well stay far later in the evening.


Not considering entertainment options

A number of London venues offer entertainment packages for Christmas parties, which usually include everything you'll need to put on a great celebration. However, some venues offer venue hire only, meaning you'll be tasked with booking your own entertainment for the night.

Think about the entertainment options available when searching for venues, and opt for a venue with a ready-made party package if you feel that this would make the planning process easier.


Not thinking about catering

Catering often features highly on planners' priority lists, and it's a big concern for guests too! If you have specific preferences on catering, make sure you think about these as early as possible in your venue search.

Often London venues work with a select list of approved caterers, which could make life difficult if you have a caterer in mind who isn't on their list. Likewise, some London venues will allow you to bring in any caterer you choose, but if you don't have a preference then a venue with a list of approved companies could be a better option.


Forgetting about shared parties

If you have a smaller guestlist of between 10 and 60 attendees, then you should definitely consider a shared London Christmas party.

Whilst compact, intimate spaces can be booked for small gatherings, shared Christmas parties offer the chance to celebrate at a much larger event space, amongst other small groups.

Shared parties come complete with everything you'll need, from catering and entertainment to decor and drinks. The end result is a great Christmas party with an unbeatable atmosphere - and minimal planning required.


Overlooking the decor

Event design is hugely important, particularly at Christmas. The first impression that your guests will have of your event is largely down to how it looks. The look can have a huge impact on the overall atmosphere of the party too.

Some London venues provide event design for the entire Christmas period, with a range of different themes to choose from. Think about the style of decor your guests would enjoy when considering your venue options, and you just might find that one of your suitable venues offers the perfect look for your party.


Going for a space that's too plain

Blank canvas venues can be invaluable for event planners. These spaces come with minimal interior decor, enabling event planners to unleash their creativity and design the most exciting, original events.

If you're planning a Christmas party and looking to keep things simple, then we suggest avoiding blank canvas venues. Instead, opt for a party venue that provides full festive theming.

Whilst creating your own theming and decor can be great fun, there's no denying that it can be expensive, time-consuming and a lot of hard work!


Not discussing audiovisual requirements

Whether you have specific lighting ideas or you're pinning all your hopes on a particular type of sound system, it's a good idea to discuss your audiovisual requirements with venue teams as early as possible in the process.

If you leave audiovisual discussions until the last minute, you might find yourself disappointed by the capabilities of your chosen venue. Specific audiovisual requirements can also dramatically narrow down your venue search. So, if you have something particular in mind then make it a priority at the very beginning.


Not thinking about event management

A great event management team can make the planning process a breeze. Many London venues come complete with their own in-house event management teams, ready to work with you to create the event of your dreams.

Discuss your event management requirements with venues during your search and find out as much as you can about the different options available to you. The more help they're able to offer, the smoother your party planning will be. Our partners at Story Events entertain thousands of Christmas party goers every year and can deliver great planning and onsite support here.


Not comparing different prices and packages

London's top venues offer a varied set of prices and packages for the Christmas period, which is why party budgets are so important in the early days of any venue search. However, if your choice of venue is more important that the time or day of your event, then you might be able to book one of the capital's most exclusive venues for a far lower cost.

Thursdays and Fridays are the most popular days for parties, but if you choose another day you'll likely be offered a much lower price for the event. Compare your options and see what you could do with your budget.


Forgetting about accommodation

If some of your guests will be travelling into London for the party, then you may need to think about accommodation. It's always a good idea to choose accommodation that's within easy reach of the party venue, preferably within walking distance or run your Christmas party at a London Hotel Venue.

The good news is that with so many different London venues available, it's never difficult to find a venue with accommodation nearby. Think about where guests will be staying while you seek your perfect space.


Overlooking party package options

If you've spotted a stunning venue that ticks every box, you might be tempted to book it straightaway. But have you considered party packages?

Many London venues offer hire only, leaving party planners to book everything that they might need for the event. And when you start to think about how much goes into an event, this can be an insurmountable task!

Don't forget to consider venues offering party packages for the festive season. There are plenty of beautiful London spaces that offer complete packages, with catering, staffing, entertainment, drinks, DJs, photo booths and so much more.

Choose a party package and keep things simple.


Not planning ahead for last minute additions

If the event is fast approaching and everything has been booked, ordered and prepared for then you might think you can sit back and relax. But have you made any necessary arrangements for last minute additions to the guest list?

It's always a good idea to find out what you need to do, and when you need to do it by, in the event of a last minute addition. For many venues, the process is as simple as sending a quick email. Just make sure you're aware of who you need to speak to and you'll avoid a last minute panic.


Not considering different seating options

London's venues are hugely varied, with so many different styles and designs to choose from.

When you explore different venues, think about how you'd like your event to be presented. Consider different seating options, and think about how formal or informal the evening should be.

You'd be surprised at how much of an impact seating styles can have on the atmosphere of an event.


Not exploring enough potential new spaces

Spotted a big name venue that's available on your preferred party date? Don't be tempted to book it in a hurry if you haven't yet explored any other options.

The capital is home to such an incredible array of different spaces, and many of the most impressive ones aren't as famous as you might think. Take the time to explore a few different venues before you make a decision. You may well find that a brand new venue captures your imagination as soon as you walk through the door.


Playing it too safe

The process of choosing a venue can sometimes be tricky, simply because of the number of different spaces available. And with a fair few people to please, and different preferences to take into account, it's often a struggle for the person tasked with making that final decision.

Sometimes party planners are tempted to play it safe, and opt for a traditional space that'll keep everyone happy. But there are some astonishing new spaces and inspiring hidden gems in London. By playing it safe you might miss out on the opportunity to really impress your guests.


Are you ready to start looking for your next office Christmas party venue? Well, we're on hand to help in the search! Our expert team knows all about London's best venues, and we'll be happy to divulge a few of our closely guarded secrets.

Just fill in our free venue search form to tell us what you're looking for, and we'll be in touch with a list of beautiful spaces that fit the bill. And the best bit is, it won't cost you a penny. Our venue finding service is completely free of charge, and we promise to respond to your request within an hour.

So, what are you waiting for? Get in touch today to start searching for your perfect party venue.