Find your dream London Event Venue
with our free Venue Finding Service
The most comprehensive directory with 1,958 London event spaces listed
Save Time, Money & Stress - let our unbiased experts do the hard work for you
Our service is 100% free & we can even negotiate some great venue prices

Booking Venues with Confidence - Our "Safe Event Assurance" policy
Thursday 25 June 2020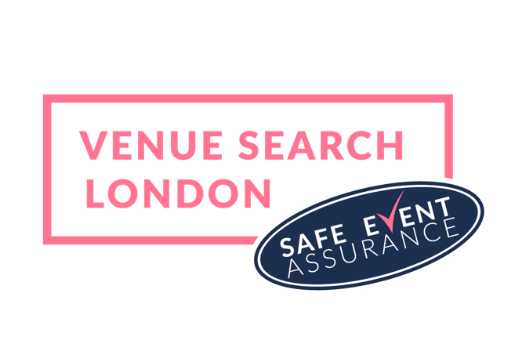 Venue Search London's have just updated their "Safe Event Assurance" policy to reflect the Government's guidance on the October re-opening. This will bring peace of mind to any companies looking to book events into London venues.
In response to understandable concerns from some clients around operating live events from October, Venue Search London have published a "Safe Event Assurance" policy which will be sent to all venues that we send enquiries to on behalf of our clients and new enquiries. We will only accept quotations and proposals from those venues that accept these terms of operation and include any costs of delivering events to these standards within their quotes and prices.
We appreciate that some clients may require additional control measures in place but we feel that these minimum standards will give the right level of initial reassurance to our clients:

Venue Staff

All staff should be actively encouraged to reveal symptoms to their managers, supported by a promoted policy of paying sick leave whilst self-isolating.

All staff to be given temperature checks on arrival if working on live events and must declare to the managers if they have been advised to self-isolate by the NHS or other Government body.

Social distancing signage must be clearly displayed present in all staff areas.

All venue staff should be instructed to wash their hands with soap and water or hand sanitiser at least once per hour.

Venues must maintain a list of all on-site staff, with contact details, for 14 days after the event.

All venue staff must complete core coronavirus training in line with best practice with one identified coronavirus trained member of venue staff on site to take responsibility for the above venue measures.

Attendee Screening

Contactless thermometers must be available for use at a ratio of at least one per 100. attendees.

Queueing areas outside venues must be clearly delineated and signed with social distancing reminders.


Catering Service

Staff who are working on food and drinks preparation or service for delegates must wear a fitted respirator mask and surgical gloves.

A Food Safety Management System which includes the latest food hygiene guidance should be applied with suitable training updates as required.

Food service should exclude the provision of self-service buffets or finger food or self-service.

All counters and tills to use plexiglass barriers where the 1 metre distancing cannot be delivered.

 
Social Distancing
The maximum capacity of the usable event space should be limited to ensure 1 metre+ social distancing, to include front of house staff.

Attendees to keep a distance of 1m+ apart at all times, to be monitored by venue staff.

Social distancing signage must be visible in all areas accessible to attendees.

Contactless payment must be available for any purchases within venues.
.
A maximum of two people to be allowed in a lift at any time, where face coverings should be worn.

One member of venue or security staff must be allocated for every 120 attendees to monitor and encourage social distancing.

If alcohol is provided, one member of staff must be allocated for every 60 attendees to monitor and encourage social distancing.

All fixed, dining or conference seating must be spaced at least 1 metre apart, with any bench or multiple-occupancy seating clearly signed to enforce social distancing.

Selected sinks and urinals must be signed as out of use to ensure 1 metre social distancing where possible.

Perspex barriers must be in place where registration and security staff come into longer and closer contact with attendees.

Staff who are working on food and drinks preparation or service for delegates must wear a fitted respirator mask and surgical gloves.

All event staff to be offered a free bottle of hand sanitizer free of charge on arrival at an event.

Suitable disposal facilities for used PPE must be provided for all event staff.

Venue Cleaning

One contactless hand sanitizer station to be provided for every 60 attendees.

All event furniture to be sterilised within a 24 hour period prior to each event commencing.

Door handles, railings lift buttons and other high contact surfaces must be sterilised every two hours.

There must be no shared attendee touchpoints for any food or beverage dispensers including water, tea and coffee points.

Attendees to be permitted to bring their own drinking containers.


Wifi and Data Streaming

A minimum Internet upload speed of 10 Mbps to be provided for any events that may require live streaming.

Venues to have a suitable temporary Wifi supplier partner in place for events that may have higher requirements for specific events.


Venue Contracts

All venue contracts must include relevant cancellation and postponement clauses to protect event buyers against any post-booking changes in coronavirus-related regulations that would make the delivery of a booked event not achievable based on the event date or booked number of attendees.




Published by Venue Search London – June 24th, 2020.

Please e mail us or call our free venue finding team on 0207 870 9305 to discuss your future venue and event requirements.