Find your dream London Event Venue
with our free Venue Finding Service
The most comprehensive directory with 1,787 London event spaces listed
Save Time, Money & Stress - let our unbiased experts do the hard work for you
Our service is 100% free & we can even negotiate some great venue prices

The latest office survey and its impact on London business events
Wednesday 28 April 2021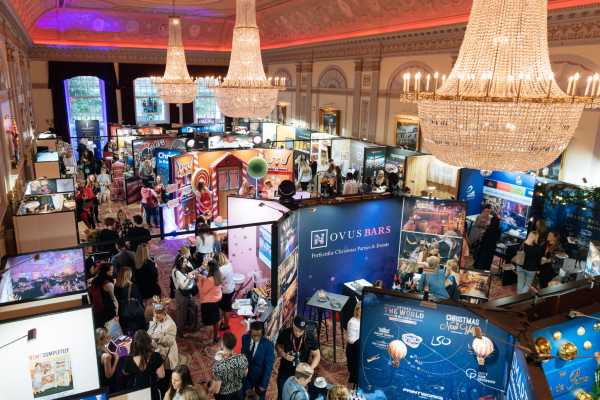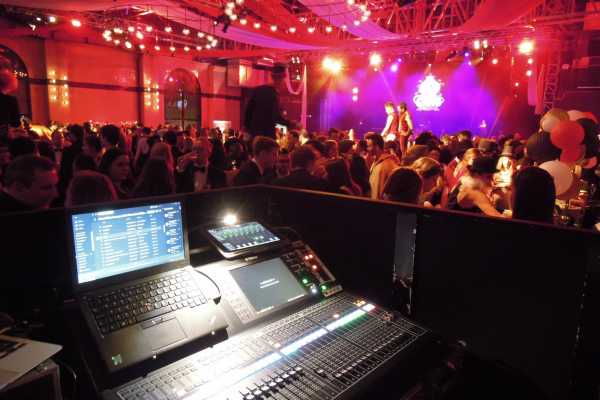 Over the past few weeks out team has hosted and been on the panel of a number of webinars which have all been, quite rightly, focussed on the "pathway out of the pandemic and return to live" for the UK events industry and corporate event venues in London. Here are our latests thoughts and forecasts.
According to a recent survey conducted by Nyenrode Business University, Open University and Moneypenny, 97% of all office workers want to maintain a partial or full work-from-home mode, with 9% preferring to work from home full-time, whilst the vast majority at 88%, would opt for a hybrid 50-50 model.

However, the lack of 'real' in-person contact is still seen by respondents as the main disadvantage of working from home, with more than 75% of respondents miss informal and face-to-face contact with colleagues, whilst 22% feel outright isolated.

This, of course, leaves our larger London service sector employers with a challenging next 12 months whilst the vast majority of them try to create working policies that maximise productivity without losing their top performers to competitors which may have a more flexible approach to office working.

On top of this they can see a real danger in reduced creativity, team spirit, morale, loyalty and career development, if they do not get their teams back together in an office environment for a decent proportion of their working hours.

Even before this survey was published, it was plain to see that many service sector employers would need to offer greater flexibility now that the working from home technologies have both improved and been proven to deliver effective online communication for smaller meetings and one-on-one catch ups.

But, as Dr Martine Coun, from the Open University states; "From the three psychological basic human needs – autonomy, competence and connection – the latter is most under pressure when people work home for such a long period of time as during these recent lockdowns".

Our sense is that, by Spring 2021, whilst other UK cities might see a stronger return to office working than the survey indicates, but we will see an average of around 60% of working hours delivered in London's City and West End offices, where commuting costs are higher and there are fewer companies operating call and sales centres and other lower paid operations where office attendance might be more highly valued or enforced.

The implications of this on London's city centre corporate events venues, retail, hotel and hospitality businesses are currently veiled by furlough and rates relief but we remain concerned about how many will survive the return from their Government supported hibernation.

Coupled with this is the longer-term impact of inbound business travel on the same sectors. We all know that business travel will return slowly (and that London may well be the preferred European country for hosting events for the next 6 – 12 months), but the increasingly powerful sustainability agenda will surely have a longer-term impact on the volume of international business and incentive travel.

So, with the huge caveat that "Prediction is very difficult, especially if it's about the future!" (Niels Bohr), here are some of our longer-term predicted trends in the London corporate event venues market:

Farewell to Fridays

With many central London employers unable to reduce their office space in the near future, employees are likely to be given a choice of working days and will want to be in with colleagues. This "sheep mentality" and our love of long weekends will surely mean that Fridays will see the lowest commuting levels, restaurant occupancy rates and in turn, be an even less popular day for daytime or evening corporate events in London conference event venues.

And, for those with good memories, The Boomtown Rats' iconic tune from 1979 "I don't Like Mondays" might be back on playlists, as many choose the middle of the working week as their days in the office.

Rooms for negotiation?

With overall demand for venues suppressed throughout the week and more especially outside of the peak Tuesday – Thursday periods, London conference hotels and bespoke daytime venues may well struggle to fill their diaries and should be offering some great deals to fill their weeks and off-peak months.

This may, in part, depend on whether the new lower revenue levels will reduce supply from the closure of more of our valuable and varied stock of event spaces (we certainly hope not), to match the new lower demand. But past recessions have not tended to reduce supply in line with demand shortfalls.

More pleasure than business

As the above survey has indicated, the last 12 months has taught us that, whilst meetings and conferences have pivoted into the virtual world with some success (and increased reach), a huge 75 per cent of respondents miss informal and face-to-face contact with colleagues.

This is a gap that many companies have filled with some great virtual entertainment, wellness and team building programmes; but we all know that this is not really the same as sharing ideas and a drink in the conference bar or at a seasonal staff party. This may lead to live social business events at London Christmas Party venues holding up better than conferences, which will stay in virtual/hybrid formats in more cases.

Small may be more beautiful

Our very own recent Christmas Party Buyers' Survey indicated that smaller events are most likely to return to live faster than those arranged by some larger companies. This is likely to be driven by owner-managed businesses traditionally being faster to adapt with shorter lines of approval and with lesser concerns around perceived risk.
Whether this pattern lasts well into next year is a tougher call, but there are reasons to believe that larger companies might shy away from these large financial commitments and risks throughout 2022 and beyond, possibly preferring to stage more regional and hybrid events, connecting these hubs via live streaming.

Flying the flag, and not the planes

One certainty is that the relative success and increased comfort of holding international get-togethers online will result in a long-term reduction in long haul business travel. This increased sustainability agenda will only (and somewhat ironically!) fuel this trend.

London events venues and conference hotels in London should turn their attention to attracting regional and national events, where the capital's excellent transport links, amazing array of attractions and live event spaces should mean that it should continue to take the lion's share of these budgets. The inevitable reduction in room rates and pricing should only further increase the capital's attractiveness as a business destination.

Overall, we are encouraged by the enthusiasm shown by our clients to return to live events from July but, whilst we are still in the early days of this unique recovery phase, it remains hard to see any true patterns coming out of these early bookings.