Relaunch and Refresh; 5 New Venues To Get Your Summer Party Sparkling
Thursday 3 February 2022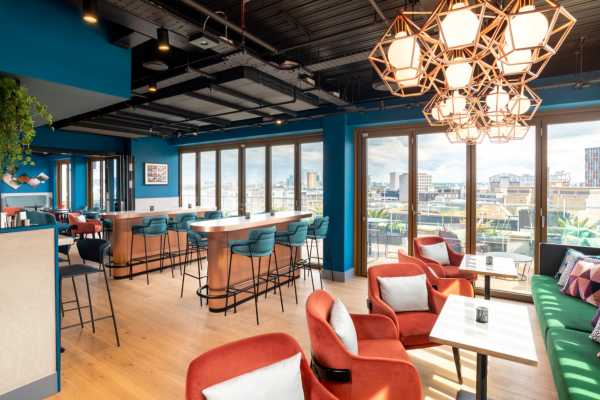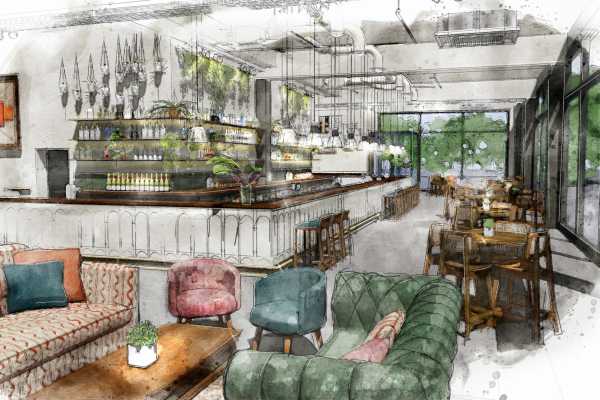 The days are starting to get longer, and the team at Venue Search London are setting their sights on the brand new venues opening this summer party season. We've put a selection of our favourites together for you to take a sneak peak at.
Whilst Covid has of course had a challenging impact on the industry it's also given time for many spaces to refurbish or in fact launch. Many took this period to pause and reflect on their priorities and this has really reinvigorated event spaces and pushed a feeling of positivity to the forefront as we gladly step into summer party season.
Following an extensive refurbishment, we're incredibly excited to have this venue back on our books in May 2022! Inner Temple is conveniently located between The City and West End and offers an impressive and inspiring setting for corporate entertaining.
With its Georgian style architecture, this venue is simply stunning indoors. However, if you're looking for a new space to host your upcoming summer party, we would highly recommend their gorgeous 3 acre gardens. This comes with an indoor wet weather option or can be hired in conjunction with their marquee which is available for parties up to 600 persons.
The beautiful gardens have won multiple awards for the distinctive array of unique plants, florals and foliage. They have also been host to The Royal Horticultural Society's Great Spring show before it transformed into what we now know as the Chelsea Flower Show.
Enter through the 18th century gates into a peaceful paradise, where a glass of Prosecco will be waiting for your guests upon arrival. The Garden provides the perfect backdrop for a summer garden party, barbecue, cocktail reception or other open-air events.
Dear Grace
Step into Dear Grace, a beautiful new drinking and dining hotspot in the heart of White City. Stylish, tasteful, and smart, Dear Grace is the perfect canvas on which to create your event. The venue reflects the creative and cultural hub of London, creating unforgettable parties and bringing everything together so you can simply relax and enjoy. Be amongst the first to enjoy Dear Grace, an elegant but unobtrusive space filled with delicious food and drink, comfy sofas, roomy loungers, chic bar tables and plenty of smiling faces. Most notably, their beautiful terrace is perfect for those summer months, covered with parasols.
Like the space itself, the menu takes its cues from nature, serving wholesome seasonal food. A focus on understanding where our food comes from only increases the appreciation for both the ingredients and their preparation. With a love of exploring new flavours, tastes and experiences, their modern all-day menu captivates a wide variety of palettes.
Whether you're looking to elope from the office environment for a sunny drinks reception, or relax over a sumptuous summer dinner they have something to offer you and your team. It's stylish and contemporary aesthetic is mirrored throughout the Incipio venue chain (including the well-known Pergola's) and can hold up to 350 guests.
One Hundred Shoreditch
Based in the ever-evolving area of East London, this new hotel opening is one to watch out for! Launching in February 2022, their independent spirit is carried throughout the entire venue. Their bedrooms are designed as a relaxing retreat from the energy of the London hubbub.
However, stepping foot into one of their six restaurants and bars guests are immediately immersed in a vibrant and vivacious venue. These include, but are not limited to, Goddard & Gibbs an all-day seafood restaurant, Seed Library, a quaint cocktail bar and the incomparably beautiful rooftop space, Mr Lyan. The panoramic views across East London are unrivalled and offer 600 square feet of space - an ideal and idyllic spot for your next summer party, meeting or dining experience.
Housed in a historic Grade II listed building, the iconic London headquarters of BAFTA is based in the heart of Piccadilly. They are in the process of putting the final touches on a major renovation project. This will allow the venue to be open for private hire in early 2022.
BAFTA 195 Piccadilly is a world-class space with innovative AV that can facilitate all live, virtual or hybrid events. No stranger to glitz and glamour, all five floors present a spectacular way to wow guests in their own unique way. Whether you're looking to explore the conference capabilities of the Ray Dolby Room or the broadcast and interactive technology in the Creative and Future Galleries, they have you covered.
Yet, it is the Richard Attenborough Rooms that we want to draw your attention to for this summer season. Its incredible glass domed roof, original architecture dating back to the 1880's and open air terrace with stunning scenes across Piccadilly Circus, make it a magnificent and memorable space to host your next sparkling summer party.
It is worth noting, that not only will this redevelopment enhance their corporate offering, but also enable their charitable efforts to grow across the visual arts and creative industries as well as support emerging talent programmes throughout the UK and globally.
PocketSquare
Pocket Square is a quirky and quintessentially City of London venue. Their opening gambit describes the accessory as flamboyant, with uniquely flourished designs and unashamedly heritage. This is certainly mirrored in this brand new Skyline bar and Terrace.
It is an alluring oasis, high above the metropolitan landscape on the ninth floor of the Hyatt Place London City East. Their hand-crafted drinks menu is inspired by the eccentric and eclectic characters of the urban environment. In fact, all their food and beverage uses a fine balance of local and exotic ingredients. So step into a world of creativity and exclusivity this summer, where invigorating infusions and delicious confusions meet in the East.
Many of these venues are so new and exciting they're not even listed on our website yet! So, if you're interested in hearing more from our in-house experts or even seeing the spaces first hand, we are available on 02078709305 or hello@venuesearchlondon.com to talk you through the best possible venues for your upcoming summer party enquiry!