Find your dream London Event Venue
with our free Venue Finding Service
The most comprehensive directory with 1,914 London event spaces listed
Save Time, Money & Stress - let our unbiased experts do the hard work for you
Our service is 100% free & we can even negotiate some great venue prices

7 Top Tips & Common Mistakes To Avoid For Christmas Party Bookings...
Monday 15 August 2022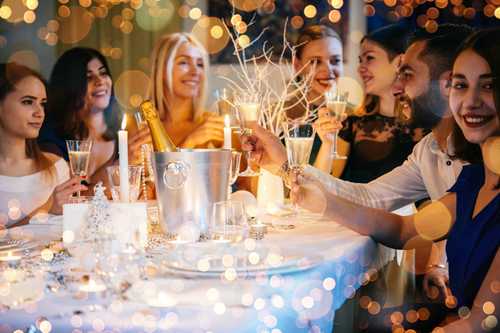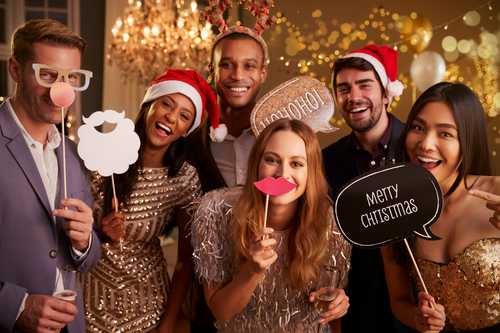 With Christmas enquiries through the roof this August, you'll need to be booking your Christmas party now if you want to have some choices to peruse; particularly if you have a set date and budget in mind! We look at some top tips (and common mistakes) for booking in the festive season...
1) Neglecting the details
Before the venue search begins, there are a few details that you'll need to know. Firstly, you'll need a rough idea of your guest numbers. Without that, it's very difficult to decide on the size of space that you'll need. You'll also need to know which area you'd like your venue to be located in, you'll need some idea of the best dates and days of the week for your attendees and you'll need to know what your budget is. Once you've narrowed down on these details, you'll find it far easier to find suitable spaces. 'Marking a start' without one of these key details likely means you'll be wasting your time and will need to start the search again if one of those details then changes later down the line. So lock those details in with your team before embarking on a search!
2) Choosing a venue that's too big
When party planners aren't 100% sure of guest numbers, it can be tempting to opt for a venue with more space than required… just in case. In our experience this plan can backfire, as you may well find that the space feels too vast and roomy on the day of the event, particularly with any last minute drop outs. Instead, opt for a space with a capacity as close as possible to your planned guest numbers. That way your venue will feel full and the atmosphere will be electric.
3) Think outside the (location) box!
Since covid, working patterns have changed, likely for the long haul, with more and more people taking a flexible approach and working from home. This means that finding a location close to the office is now not such a big deal. If it makes sense for most of your employees to get to a venue outside of central London, consider it! There's lots of beautiful options available and you'll get a better rate.
4) Consider extras...
A number of London venues offer entertainment packages for Christmas parties, which usually include everything you'll need to put on a great celebration. However, some venues offer venue hire only, meaning you'll be tasked with booking your own entertainment and catering for the night. Think about the options available when searching for venues, and opt for a venue with a ready-made party package if you feel that this would make the planning process easier. It will certainly fit your budget better!
5) Not thinking about event management
A great event management team can make the planning process a breeze. Many London party venues come complete with their own in-house event management teams, ready to work with you to create the event of your dreams. Discuss your event management requirements during your search and find out as much as you can about the different options available to you. The more help they're able to offer, the smoother your party planning will be. Our partners at Story Events entertain thousands of Christmas party goers every year and can deliver great planning and onsite support here.
6) Not comparing different prices and packages
London's top venues offer a varied set of prices and packages for the Christmas period, which is why party budgets are so important in the early days of any venue search. However, if your choice of venue is more important that the time or day of your event, then you might be able to book one of the capital's most exclusive venues for a far lower cost. Thursdays and Fridays are the most popular days for parties, but if you choose another day you'll likely be offered a much lower price for the event. Compare your options and see what you could do with your budget.
7) Budget...
The majority of corporates are restricted by a £150 per person budget for tax purposes. If you host an annual work party and the costs come to less than £150 per person, your company save on tax. This cap, however, has not changed in several years and sadly, costs have risen dramatically. Speak to your finance team to be certain of budget before embarking on the search, and go into the search with realistic expectations. While this budget may have secured you the best party ever before covid, you're going to get a lot less for the same budget now. So be open and adaptable to a change of style or change of location...
Are you ready to start looking for your next office Christmas party venue? Well, we're on hand to help in the search! Our expert team knows all about London's best venues, and we'll be happy to divulge a few of our closely guarded secrets. Just fill in our free venue search form to tell us what you're looking for, and we'll be in touch with a list of beautiful spaces that fit the bill. And the best bit is, it won't cost you a penny. Our venue finding service is completely free of charge, and we promise to respond to your request within an hour.