Oceandiva London Has Arrived
Thursday 22 June 2023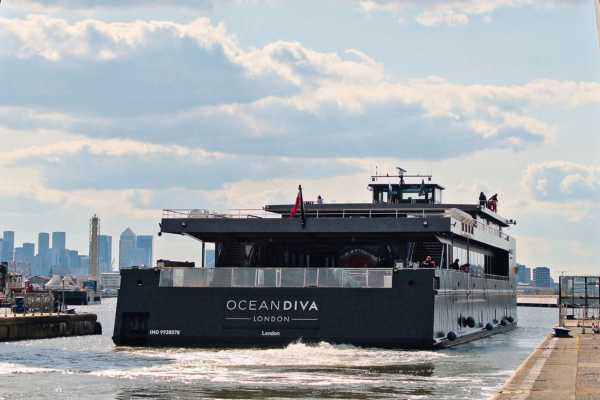 When it comes to hosting unforgettable events, finding the perfect venue is key. Imagine combining the breathtaking beauty of London's iconic River Thames with the elegance and versatility of a floating event venue, whilst keeping sustainability at the forefront of your agenda...
Welcome to Oceandiva London, a unique and captivating new London venue that offers an extraordinary experience for any occasion. The VSL team took a very special trip down to get a sneak peak of this new and awe inspiring London space.
Oceandiva London is a floating event venue that exudes elegance and charm. A bespoke design, it showcases a harmonious blend of modern design and timeless luxury. The venue is an awe-inspiring sight with its sleek exterior, glass walls, and panoramic views of the London's breathtaking skyline. As soon as you step on board, you are greeted by a world-class space that can be customised to suit your event requirements.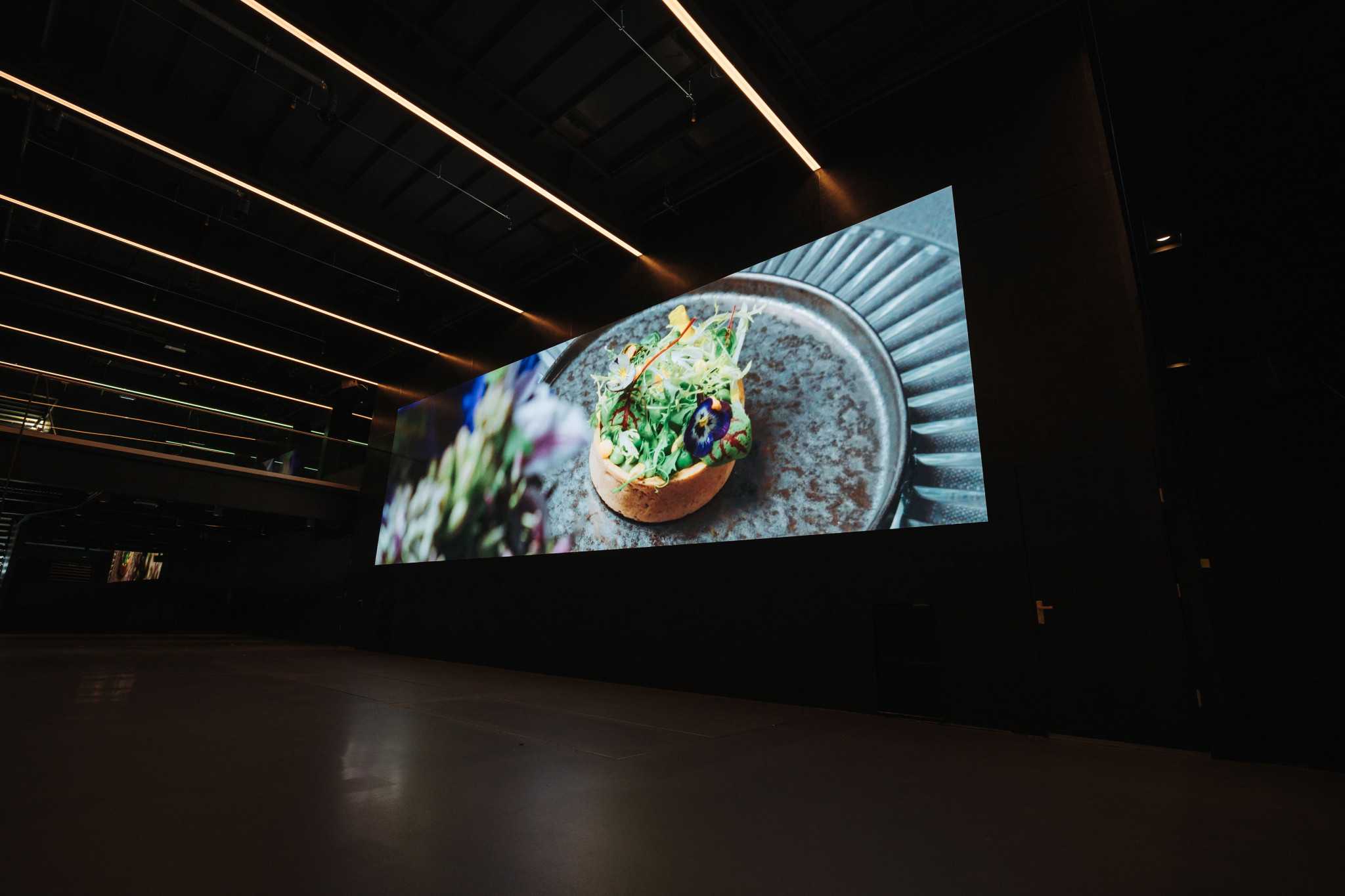 What sets Oceandiva London apart from traditional venues is its remarkable versatility. Whether you're planning a corporate meeting, a gala dinner, a summer or Christmas party, Oceandiva London offers an array of flexible options to transform your vision into a reality.
The flexible layout allows for the creation of various spaces, including dining areas, dance floors, lounges, and even conference facilities. Additionally, the interior can be adorned with stunning decor, lighting arrangements, and includes state-of-the-art audiovisual systems to enhance the ambiance and create a truly immersive experience.
One of the most captivating aspects of Oceandiva London is its prime location on the River Thames. As the vessel cruises along the river, guests are treated to ever-changing panoramic views of London's iconic landmarks, including Tower Bridge, The Shard and Canary Wharf. The constantly evolving backdrop adds an extra dimension to any event and guarantees an unforgettable experience for attendees.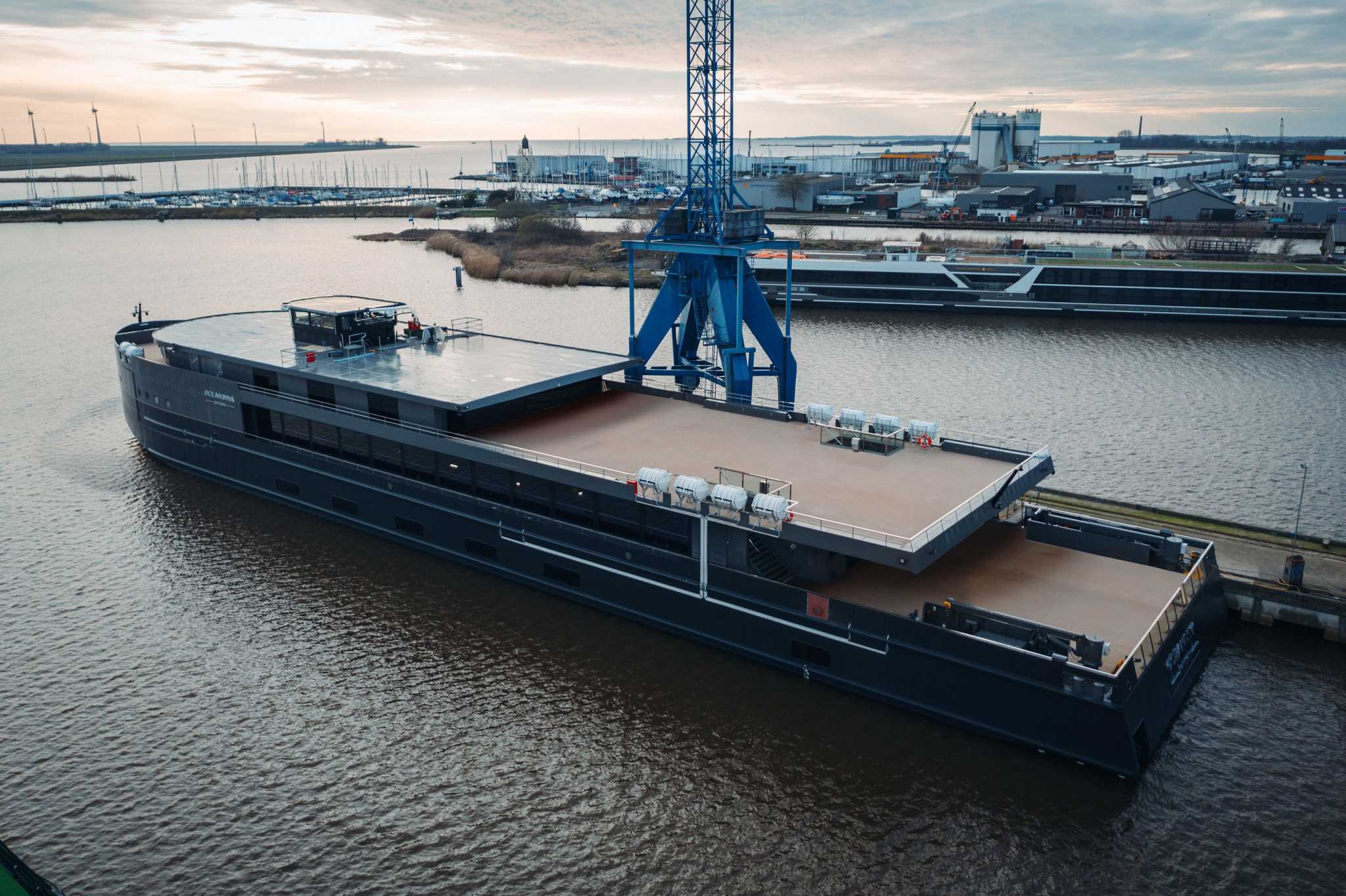 Moreover, the Oceandiva London team goes above and beyond to ensure that every aspect of your event is flawlessly executed. From a dedicated event planner to expert chefs and attentive staff, the team provides exceptional service to make your event a resounding success. The sole caterer on board is the spectacular Moving Venue, guaranteed to impress your guests with their endless dining options and menus. Whether you need assistance with event logistics, catering, entertainment, or any other aspect, the team is there to bring your vision to life.
Smart Group have selected Encore as their exclusive AV and technical partner onboard.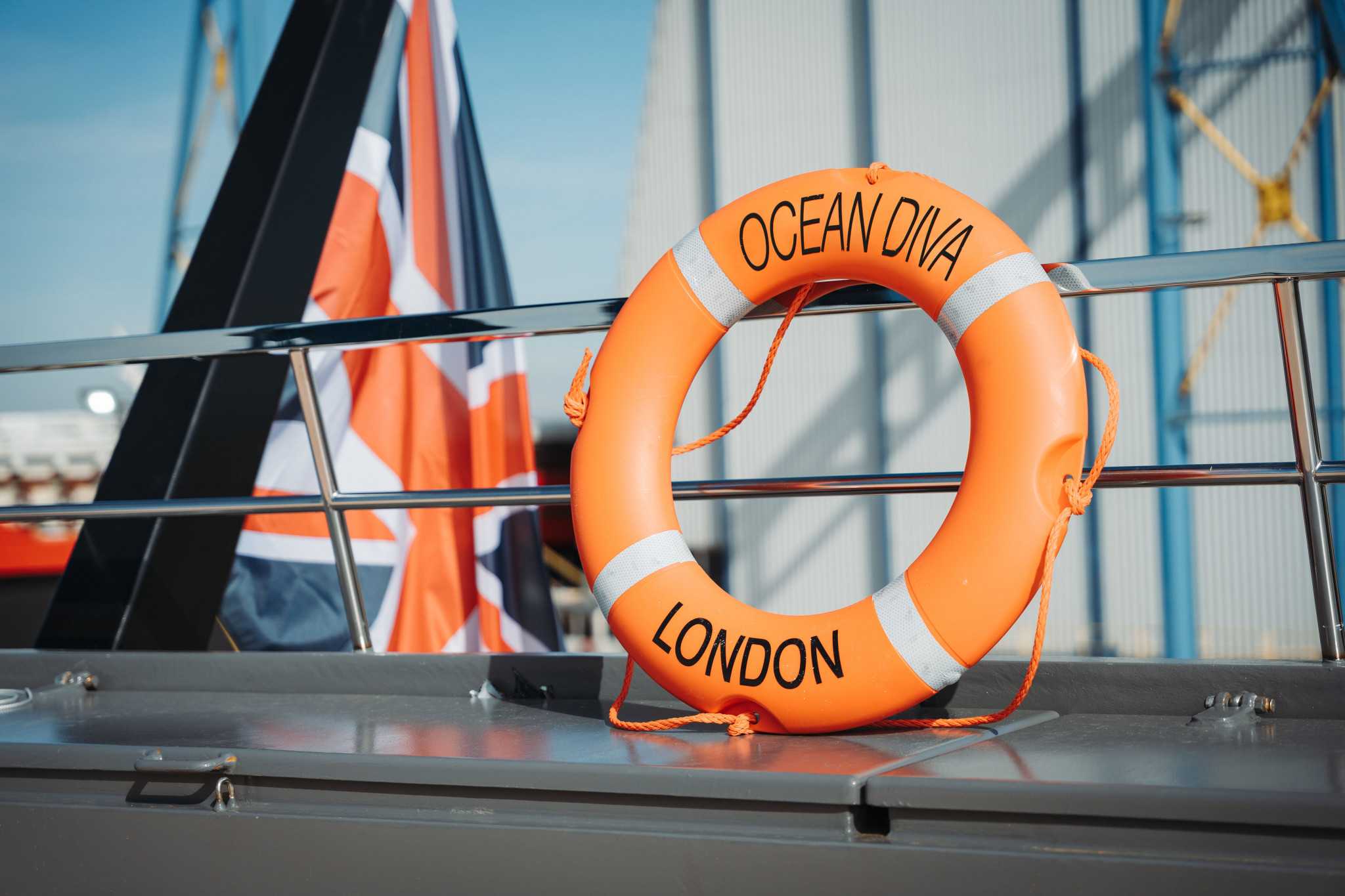 Embracing Sustainability
In an era where environmental consciousness is paramount, Oceandiva London leads the way in sustainable event venues. The vessel incorporates numerous eco-friendly practices, including energy-efficient lighting, waste reduction and recycling initiatives, and the use of locally sourced and sustainable materials. By choosing Oceandiva London, you can host your event with peace of mind, knowing that you are minimising its environmental impact. Even better? Oceandiva London is the first revolutionary C02 neutral event vessel on the River Thames.
Oceandiva London stands as a testament to innovation and creativity in event venue design. Its unique floating setting, coupled with its versatility, customisation options, and stunning views of the River Thames, make it an unrivalled choice for those seeking an extraordinary event experience. Oceandiva London promises to surpass your expectations and create memories that will last a lifetime. Embark on an unforgettable journey and let Oceandiva London redefine the way you celebrate.
For a full video tour of this stunning new London venue, click here.


To enquire about your next venue find for Oceandiva, pop the team an email to hello@venuesearchlondon.com or give us a call on 020 7870 9305.