Take us back to the Moulin Rouge!
Monday 6 March 2017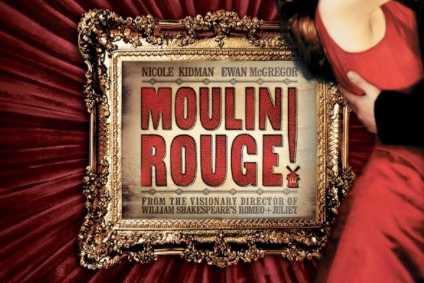 Located in a secret location in East London, we were transported straight to Montmartre in Paris for Secret Cinema's latest immersive screening of Baz Luhrmann's Moulin Rouge...and what a night it was!
Following on from sell out events including Back to the Future, Star Wars and Dirty Dancing, Secret Cinema has returned and the production is bigger and better than ever before, and the Venue Search London and Story team couldn't wait to get involved.
As with past Secret Cinema events, the experience started from the very moment we signed up when we were given a character and a background story along with more hints and clues as to what to wear and what to bring, so we could start getting ourselves immersed, and start the journey to the Moulin Rouge.
Once we had donned our feather boas and corsets we entered the secret location and made our way through dark corridors and secret doors, where we finally reached the infamous Grand Slam and were instantly transported to 1899 Montmartre, Paris, into a world of glamour, extravagence and cabaret. Performers broke out into song right before our eyes giving us little choice but to let our hair down and live and breath the Moulin Rouge!
Once the movie starts, it's fair to say everyone is well and truly immersed, be it an Aristocrat, Children of the Revolution, or a Creature of the Underworld, we were all doing the Can-Can by the end of it! We don't want to say too much, you really must experience it for yourself, just expect a whole lot of singing and dancing and be prepared to get involved!
And remember ♯TellNoOne
---